The 30 Best Stocks of the Past 30 Years
This elite group of global equities created the most wealth for shareholders over the past three decades.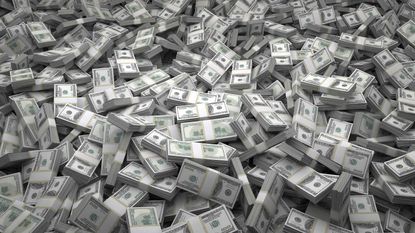 (Image credit: Getty Images)
Advocates of buy-and-hold index investing have a fresh batch of powerful evidence supporting the wisdom of their ways, new research shows.
Not only do the majority of stocks deliver long-term underperformance vs. pretty much the least risky asset you can find, but the great bulk of equity-market wealth is created by just a tiny percentage of the very best stocks.
A study of the performance of more than 64,000 global stocks from January 1990 to December 2020 revealed that the compound returns of 55.2% of U.S. stocks, as well as 57.4% of non-U.S. stocks, underperformed essentially risk-free one-month U.S. Treasury bills. Moreover, the entirety of the $75.7 trillion in net global stock market wealth created over the past 30 years was generated solely by the top-performing 2.4% of stocks.
The findings are courtesy of Hendrik Bessembinder, a finance professor at the W.P. Carey School of Business at Arizona State University, and they underscore the importance of diversification.
Accurately identifying the precious few "home run" stocks amid the many thousands of underachieving names is extremely difficult. Your portfolio is more likely to suffer because you guessed wrong and failed to invest in the market's best stocks over the long term. (A better alternative to trying to find a needle in a haystack? To paraphrase Jack Bogle, the Vanguard founder and pioneer of index investing: Just buy the haystack.)
But to be fair, those who guessed right and bet big have accumulated truly transformational wealth.
Here are the 30 best stocks of the past 30 years, measured by wealth created between January 1990 and December 2020. A quick note on wealth creation: The stocks below didn't necessarily deliver the highest percent changes in share price. Rather, they created the most shareholder wealth, which is essentially the increase in market value adjusted for cash flows in and out of the business, such as dividends and share repurchases.
Think of it this way: A microcap penny stock that grows into a small-cap stock after delivering a 10,000% price increase rewards anyone lucky enough to have bet on that name – but it adds very little to equity investors' overall collective wealth. It doesn't drive the major indexes higher, fill the coffers of pension funds or enrich anyone beyond a comparatively small number of traders and investors involved in the stock.
However, these 30 top stocks – a fairly familiar collection of Dow stocks, longtime dividend growth stocks, and mostly well-known foreign firms – have generated massive wealth for a great many investors over the decades.
Disclaimer
Wealth creation data is from January 1990 to December 2020.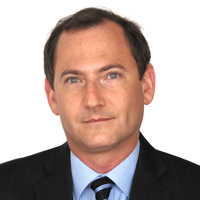 Senior Investing Writer, Kiplinger.com
Dan Burrows is Kiplinger's senior investing writer, having joined the august publication full time in 2016.
A long-time financial journalist, Dan is a veteran of SmartMoney, MarketWatch, CBS MoneyWatch, InvestorPlace and DailyFinance. He has written for The Wall Street Journal, Bloomberg, Consumer Reports, Senior Executive and Boston magazine, and his stories have appeared in the New York Daily News, the San Jose Mercury News and Investor's Business Daily, among other publications. As a senior writer at AOL's DailyFinance, Dan reported market news from the floor of the New York Stock Exchange and hosted a weekly video segment on equities.
Once upon a time – before his days as a financial reporter and assistant financial editor at legendary fashion trade paper Women's Wear Daily – Dan worked for Spy magazine, scribbled away at Time Inc. and contributed to Maxim magazine back when lad mags were a thing. He's also written for Esquire magazine's Dubious Achievements Awards.
In his current role at Kiplinger, Dan writes about equities, fixed income, currencies, commodities, funds, macroeconomics, demographics, real estate, cost of living indexes and more.
Dan holds a bachelor's degree from Oberlin College and a master's degree from Columbia University.
Disclosure: Dan does not trade stocks or other securities. Rather, he dollar-cost averages into cheap funds and index funds and holds them forever in tax-advantaged accounts.