Stocks With the Highest Dividend Yields in the S&P 500
One industry in particular dominates the list of stocks with the highest dividend yields in the benchmark index.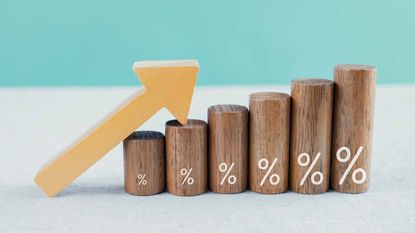 (Image credit: Getty Images)
Experienced equity income investors know that blindly buying stocks with the highest dividend yields can be a dangerous game.
Indeed, an unusually high dividend yield can actually be a warning sign. That's because stock prices and dividend yields move in opposite directions. It's possible that a too-good-to-be-true dividend yield is simply a side effect of a stock having lost a lot of value.
And anytime a stock is slumping badly, it's worth wondering if the underlying company's current dividend is sustainable.
Case in point: look at what just happened with VF Corp. (VFC (opens in new tab)).
VFC is an apparel and footwear company known for brands such as Vans, The North Face, Timberland and Supreme. It's also a member of the S&P 500 Dividend Aristocrats – an index of S&P 500 companies that have raised their dividends for at least 25 consecutive years. This group is widely considered Wall Street's best dividend stocks.
VF Corp. has hiked its dividend every year for 50 years. But that streak – and the company's membership in the Dividend Aristocrats – is now at risk. On Feb. 7, VFC cut its quarterly dividend by 41% to 30 cents a share from 51 cents a share.
Prior to the cut, the dividend yield on VFC stock – an eye-watering 7.1% – was among the highest in the S&P 500. At the current rate of 30 cents per share quarterly, the dividend yield on VFC stock projects to 5.6%.
At 5.6%, VFC's dividend yield remains extremely attractive by the standards of today's market. The previous yield, however, was so high that it was pretty obviously unsustainable. After all, the reason VFC's dividend yield topped 7% in the first place was because the stock lost more than half its value over the past year.
So, yes, sometimes stocks with the highest dividend yields can be fool's gold. And this could be pertinent to the stocks with the highest dividend yields in the S&P 500.
Four of the following five stocks with the highest dividend yields in the S&P 500 hail from the oil and gas sector. Be aware that their dividend yields are unusually elevated these days because they pay both base and variable dividends.
Some quick background on variable dividends: energy companies found themselves swimming in cash over the past couple of years because of persistently high oil and gas prices. But since that party could end at any time – energy prices are cyclical, after all – a number of firms turned to offering variable dividends.
Variable dividends allow firms the flexibility to increase or decrease the amount of cash they return to shareholders as their free cash flow rises or falls. Although investors can pretty much bank on base dividends, a downward adjustment to variable dividends will cause these highly attractive yields to come back down to Earth.
With that caveat out of the way, below please find the five S&P 500 stocks with the highest dividend yields below.
Market data, analysts' estimates and analysts' recommendations are as of March 17, 2023, courtesy of YCharts and S&P Global Market Intelligence. Stocks are listed by dividend yields, from lowest to highest.
Senior Investing Writer, Kiplinger.com
Dan Burrows is Kiplinger's senior investing writer, having joined the august publication full time in 2016.
A long-time financial journalist, Dan is a veteran of SmartMoney, MarketWatch, CBS MoneyWatch, InvestorPlace and DailyFinance. He has written for The Wall Street Journal, Bloomberg, Consumer Reports, Senior Executive and Boston magazine, and his stories have appeared in the New York Daily News, the San Jose Mercury News and Investor's Business Daily, among other publications. As a senior writer at AOL's DailyFinance, Dan reported market news from the floor of the New York Stock Exchange and hosted a weekly video segment on equities.
Once upon a time – before his days as a financial reporter and assistant financial editor at legendary fashion trade paper Women's Wear Daily – Dan worked for Spy magazine, scribbled away at Time Inc. and contributed to Maxim magazine back when lad mags were a thing. He's also written for Esquire magazine's Dubious Achievements Awards.
In his current role at Kiplinger, Dan writes about equities, fixed income, currencies, commodities, funds, macroeconomics, demographics, real estate and more.
Dan holds a bachelor's degree from Oberlin College and a master's degree from Columbia University.
Disclosure: Dan does not trade stocks or other securities. Rather, he dollar-cost averages into cheap funds and index funds and holds them forever in tax-advantaged accounts.