Best Blue Chip Stocks: 21 Hedge Fund Top Picks
Blue chip stocks dominate the list of hedge funds' most popular equity investments.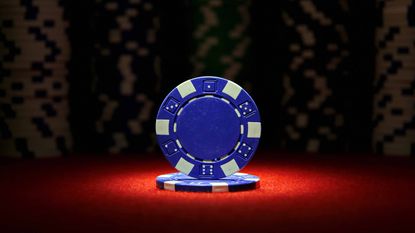 (Image credit: Getty Images)
Blue chip stocks, thanks to their massive market capitalizations and deep liquidity, are a natural home for hedge funds and other large pools of institutional capital. And since hedge funds are the putative smart money, who wouldn't want to know which blue chip stocks they're chasing with their capital?
True, hedge funds collectively have a rather poor long-term track record vs the broader market. It should also go without saying that not all blue chip stocks are created equal.
Yet there's still something irresistible about knowing what hedge funds have been up to. And even if the industry tends to generate disappointing returns, you've got to give it credit when credit is due.
Subscribe to Kiplinger's Personal Finance
Be a smarter, better informed investor.
Save up to 74%
Sign up for Kiplinger's Free E-Newsletters
Profit and prosper with the best of expert advice on investing, taxes, retirement, personal finance and more - straight to your e-mail.
Profit and prosper with the best of expert advice - straight to your e-mail.
Hedging strategies by definition limit upside when stocks are rising, which helps explain the industry's years of underperformance during the last bull market. By the same token, however, hedging strategies limit downside when everything is selling off. And goodness knows investors saw plenty of red on their screens in 2022.
"Despite the challenges from a bear market, hedge funds delivered resilient performance," notes Barclays Capital Solutions. "In a year when the MSCI World Index fell 18%, hedge funds captured only a fraction of the drawdown, thus offering the best downside protection since the dot-com bubble burst."
Blue chip stocks: timing is everything
It's been an entirely different story for equities in 2023, however. The market is up – and hedge funds are back to their old underperforming ways.
The S&P 500 generated a total return (price change plus dividends) of 20.7% for the year-to-date through the end of July. By comparison, the Eurekahedge Hedge Fund Index delivered a total return of just 5.3% over the same time frame.
So why are hedge funds lagging so badly? As noted above, hedging strategies can limit upside in rising markets. That doesn't let hedge funds off the hook entirely, however. A look at changes in their holdings can offer some insights too.
We won't know how hedge funds are dealing with the current market environment until they disclose their third-quarter buys and sells in mid-November. But we do know what they were up to in Q2 thanks to a recent batch of regulatory filings.
As usual, hedge funds were heavily invested in most of the market's biggest and bluest of blue chip stocks – particularly Dow Jones stocks. Indeed, 11 of the 21 names listed below are components of the blue-chip barometer.
That's partly a function of Dow stocks' massive market values and attendant liquidity, which, as noted, provide ample room for institutional investors to build or pare large stakes. Big-name blue chip stocks also carry lower levels of reputational risk for professional money managers. It's a lot easier to justify holding a large stake in a Dow stock than a no-name small cap if restive clients start grumbling about their returns.
Unfortunately, it looks as if too many hedge funds lightened up on some of the best blue chip stocks at precisely the time when they should have been buying with both fists.
Probably the most glaring example of where hedge funds got it wrong in the second quarter is Alphabet (GOOGL). The Google and YouTube parent is the third most popular hedge fund holding, and yet hedge funds as a group were net sellers of GOOGL stock to the tune of almost 23 million shares in Q2.
That's a shame, because GOOGL stock has been on a tear since the end of the first quarter. The stock added more than 25% between March 31 and August 15. That compares to a gain of 8% for the S&P 500 over the same span. (For the year-to-date through mid-August, GOOGL rose 47% vs 15.8% for the broader market.)
Hedge funds were also second-quarter net sellers of Adobe (ADBE), which is up 35% since March 31. Among Dow Jones stocks, hedge funds were net sellers of Johnson & Johnson (JNJ) and Home Depot (HD) in Q2, and yet shares in both blue chips have outperformed the broader market since March 31.
But enough with the armchair quarterbacking. Have a look at the chart below to see hedge funds' 21 top blue chip stock picks as of second quarter's end.
Hedge funds' best blue chip stocks
Source: WhaleWisdom and the Securities and Exchange Commission.
Related Content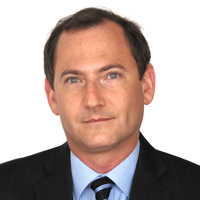 Senior Investing Writer, Kiplinger.com
Dan Burrows is Kiplinger's senior investing writer, having joined the august publication full time in 2016.
A long-time financial journalist, Dan is a veteran of SmartMoney, MarketWatch, CBS MoneyWatch, InvestorPlace and DailyFinance. He has written for The Wall Street Journal, Bloomberg, Consumer Reports, Senior Executive and Boston magazine, and his stories have appeared in the New York Daily News, the San Jose Mercury News and Investor's Business Daily, among other publications. As a senior writer at AOL's DailyFinance, Dan reported market news from the floor of the New York Stock Exchange and hosted a weekly video segment on equities.
Once upon a time – before his days as a financial reporter and assistant financial editor at legendary fashion trade paper Women's Wear Daily – Dan worked for Spy magazine, scribbled away at Time Inc. and contributed to Maxim magazine back when lad mags were a thing. He's also written for Esquire magazine's Dubious Achievements Awards.
In his current role at Kiplinger, Dan writes about equities, fixed income, currencies, commodities, funds, macroeconomics, demographics, real estate, cost of living indexes and more.
Dan holds a bachelor's degree from Oberlin College and a master's degree from Columbia University.
Disclosure: Dan does not trade stocks or other securities. Rather, he dollar-cost averages into cheap funds and index funds and holds them forever in tax-advantaged accounts.