All 30 Dow Jones Stocks Ranked: The Pros Weigh In
The Dow Jones Industrial Average comprises 30 blue-chip stocks that are tops in their industries. But some Dow Jones stocks are better buys than others.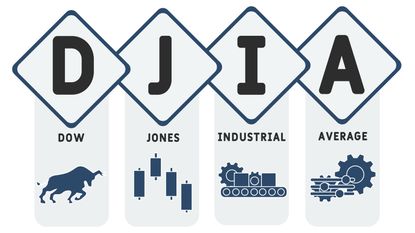 (Image credit: Getty Images)
You can't beat Dow Jones stocks for stability and defense in a down market. By the same token, the blue chip average won't always keep up in a rising market.
Case in point: equities are having a terrific 2023, with the S&P 500 delivering a price gain of almost 16% for the year-to-date through August 28. The tech-heavy Nasdaq Composite, which is both riskier and "growthier," soared 31% over the same span.
The Dow Jones Industrial Average, by comparison, is very much lagging the pack. The elite bastion of 30 mostly mature industry leaders delivered a comparatively poky price gain of 4.3% through late August.
Zoom out, however, and Dow Jones stocks have served buy-and-hold investors quite well since the market hit its all-time closing high back on Jan. 3, 2022. The S&P 500 is down 8% since then, while the Nasdaq Composite is still off more than 13%.
True, the Dow by no means escaped unscathed, but its price decline of 5.5% since the market peaked has saved plenty of investors from suffering significantly steeper losses.
It's also important to know that the Dow's recent underperformance isn't abnormal. More than half of the average's components are low-beta stocks. That means they tend to lag in up markets, but hold up better when everything is selling off. This low-beta skew can actually be quite advantageous to long-term investors.
After all, as bright a year as it's been for equity investors, plenty of economists and strategists see dark skies ahead. Rising interest rates, pricey stock valuations and gloomy earnings forecasts could very well squelch market participants' appetite for risk as we progress through the second half of 2023, bears say.
For example, Bank of America Chief Investment Strategist Michael Hartnett warned clients in June that rather than being at the beginning of a "brand new shiny bull market," the S&P 500 is actually enjoying a "big rally before a big collapse."
A day before Hartnett sounded his alarm, JPMorgan strategist Nikolaos Panigirtzoglou advised clients to prepare for a drawdown of as much as 5% in global equities. Meanwhile, no one has been more consistently bearish than Michael Wilson. Morgan Stanley's chief U.S. equity strategist says he expects the S&P 500 to fall by as much as a third over the next three to four months.
Should such an abrupt change in sentiment come to pass... Well, that's where Dow Jones stocks come in.
This collection of industry-leading companies and dividend growth stalwarts with their battleship-like balance sheets can offer something of a safe harbor in tempestuous market times. From the best Dow dividend stocks to the most widely held blue chip stocks, components of the industrial average occupy top spots in the portfolios of hedge funds and billionaire investors. Warren Buffett's Berkshire Hathaway (BRK.B), in particular, is a huge fan of select Dow stocks.
To get a sense of which Dow Jones stocks Wall Street recommends at an increasingly uncertain time for equities, we screened the DJIA by analysts' consensus recommendations, from worst to first, using data from S&P Global Market Intelligence.
Here's how the ratings system works: S&P surveys analysts' stock calls and scores them on a five-point scale, where 1.0 equals a Strong Buy and 5.0 is a Strong Sell. Scores between 3.5 and 2.5 translate into Hold recommendations. Scores higher than 3.5 equate to Sell ratings, while scores equal to or below 2.5 mean that analysts, on average, rate shares at Buy. The closer a score gets to 1.0, the higher conviction the Buy recommendation.
See the table below for analysts' consensus recommendations on all 30 Dow Jones stocks, per S&P Global Market Intelligence, as of August 29, 2023.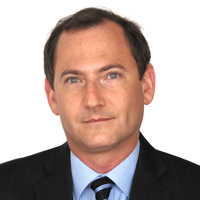 Senior Investing Writer, Kiplinger.com
Dan Burrows is Kiplinger's senior investing writer, having joined the august publication full time in 2016.
A long-time financial journalist, Dan is a veteran of SmartMoney, MarketWatch, CBS MoneyWatch, InvestorPlace and DailyFinance. He has written for The Wall Street Journal, Bloomberg, Consumer Reports, Senior Executive and Boston magazine, and his stories have appeared in the New York Daily News, the San Jose Mercury News and Investor's Business Daily, among other publications. As a senior writer at AOL's DailyFinance, Dan reported market news from the floor of the New York Stock Exchange and hosted a weekly video segment on equities.
Once upon a time – before his days as a financial reporter and assistant financial editor at legendary fashion trade paper Women's Wear Daily – Dan worked for Spy magazine, scribbled away at Time Inc. and contributed to Maxim magazine back when lad mags were a thing. He's also written for Esquire magazine's Dubious Achievements Awards.
In his current role at Kiplinger, Dan writes about equities, fixed income, currencies, commodities, funds, macroeconomics, demographics, real estate, cost of living indexes and more.
Dan holds a bachelor's degree from Oberlin College and a master's degree from Columbia University.
Disclosure: Dan does not trade stocks or other securities. Rather, he dollar-cost averages into cheap funds and index funds and holds them forever in tax-advantaged accounts.