10 Best Low-Volatility Stocks to Buy Now
One way for investors to hedge during broad-market downturns is with low-volatility stocks. Here are 10 to consider.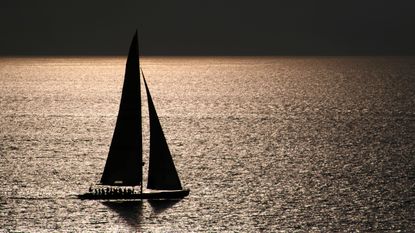 (Image credit: Getty Images)
The stock market is suffering a turbulent 2022 so far – and with inflation still running at a 40-year high, the Federal Reserve locked in a significant rate-hiking cycle and midterm elections just months away, it's likely the volatility is going to remain for the time being. Investors looking for a smoother market ride should consider buying low-volatility stocks as a way to manage risk.
Low-volatility strategies are designed to limit losses during periods of market decline, while still allowing for upside. Data shows they have typically outperformed the broader market indexes over the long term (opens in new tab). As one example, the S&P 500 Low Volatility Index averaged a 1.2% risk-adjusted return between 2010 and 2019, compared to a 0.9% return for the S&P 500 Index.
However, it's not a cure-all, and over shorter time frames, low-vol stocks will sometimes underperform. For instance, in 2009, the S&P 500 returned 26.5% compared to a 19.2% gain for the S&P 500 Low Volatility Index. Still, investors should look at low-volatility stocks as a way to add diversification and stability to their portfolios as part of a longer-term strategy.
One way for investors to find low-vol names is to look at beta, which measures how volatile a stock is relative to the broader market. A beta of less than 1.0 theoretically means that the name is less volatile than the S&P 500, while a beta greater than 1.0 points to a stock with more volatility.
Read on as we look at 10 low-volatility stocks to buy now. All of the names featured here boast top ratings from Wall Street pros, many pay attractive dividends and all would be worthy additions to any defensive investment portfolio.
Data is as of July 22. Average price targets and analyst ratings provided by market data tool Koyfin (opens in new tab). Stocks listed in order of beta, from highest to lowest (a lower beta means a stock is theoretically less volatile).
Contributing Writer, Kiplinger.com
Michael Adams's financial writing career has spanned roles with KCI Communications, The Motley Fool, InvestorPlace, InvestingDaily and other major financial publishing outlets. Michael's personal investing style is based on a buy-and-hold approach of primarily up-and-coming tech businesses. He uses fundamental analysis to find great companies with the possibility for tremendous growth over the course of years.