7 Best Low-Volatility Stocks to Buy Now
The best low-volatility stocks help investors hedge during broad-market downturns.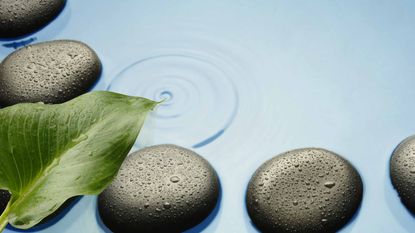 (Image credit: Getty Images)
Low-volatility stocks are ports in a storm for investors who can't stomach violent market swings. Their relatively tranquil behavior can not only help reduce losses in a downturn – they can stay your hand, preventing you from panic selling and potentially ruining your retirement.
Now, the market has largely trended higher so far in 2023, providing glimmers of hope for a calmer year than 2022. But, sorry to say it, low-vol stocks still might be of use this year, for several reasons – among them Congress's latest round of brinksmanship over the debt ceiling.
"Given the likelihood of ugliness in the debt ceiling drama unfolding this year, the Congressional game of chicken may once again raise fears of a U.S. default," says Phillip Wool, managing director and head of investment solutions for asset manager Rayliant. "The most likely implication for investors, observed in prior episodes of debt ceiling gridlock, is an increase in volatility, both with respect to equities and Treasuries."
Granted, Wool thinks that volatility will give way when lawmakers resolve their differences – a good bet given Congress's history of eleventh-hour saves. Still, that resolution could be months away (if it comes at all).
But that's the risk you take with these strategies, including with equities and low-volatility ETFs. If you hold low-vol stocks and chaos arrives, chances are they'll buoy your performance – but if there's no tumult and stocks broadly ascend, those low-vol holdings could lag.
S&P Global conducted a study of the S&P 500 low-volatility and high-beta indices, including 10 years of backtested performance before their founding in April 2011, and a little more than 10 years of live performance after that. It found that low volatility outperformed by the most, and most often, in the worst market environments; as market environments improved, it outperformed less frequently and its performance differentials declined.
If you're aware of (and OK with) this risk, however, low-vol stocks can be a useful addition to your portfolio.
Read on as we look at seven low-volatility stocks to buy now. The following stocks all sport low "beta" – a measurement of how volatile an investment is to a relevant benchmark. If a stock has a beta of less than 1.0, for instance, that theoretically means it's less volatile than the S&P 500; if it's greater than 1.0, the stock is more volatile. They also enjoy high ratings from Wall Street analysts and deliver above-average dividends, which can help boost performance when price gains are lacking.
Disclaimer
Data is as of March 1. Average price targets and analyst ratings provided by S&P Global Market Intelligence. Stocks listed in order of beta, from highest to lowest (the lower the beta, the theoretically less volatile the stock).
Kyle Woodley is the Editor-in-Chief of Young and The Invested, a site dedicated to improving the personal finances and financial literacy of parents and children. He also writes the weekly The Weekend Tea newsletter, which covers both news and analysis about spending, saving, investing, the economy and more.
Kyle was previously the Senior Investing Editor for Kiplinger.com, and the Managing Editor for InvestorPlace.com before that. His work has appeared in several outlets, including Yahoo! Finance, MSN Money, Barchart, The Globe & Mail and the Nasdaq. He also has appeared as a guest on Fox Business Network and Money Radio, among other shows and podcasts, and he has been quoted in several outlets, including MarketWatch, Vice and Univision. He is a proud graduate of The Ohio State University, where he earned a BA in journalism.
You can check out his thoughts on the markets (and more) at @KyleWoodley.