Best Low-Volatility ETFs for When the Market is a Roller Coaster
It's been a volatile few years for the stock market, and that has investors sniffing out low-volatility ETFs. Just understand their strengths and their limitations.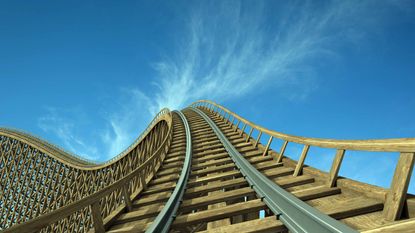 (Image credit: Getty Images)
The past few years have seen extreme volatility in the stock market. And this has sparked curiosity about a special brand of exchange-traded funds: low-volatility ETFs.
True, the stock market is doing pretty well in 2023 thanks to an increased appetite for riskier assets – including many beaten-down growth stocks. But it's worth remembering that uncertainty was the name of the game in 2022, and it may be premature to sound the "all clear."
Indeed, there are still plenty of unanswered questions for investors, including those surrounding the Federal Reserve's future monetary plans, the recent bank crisis and the debt ceiling. "Volatility is the watchword for the next few months," says Nancy Tengler, chief investment officer and CEO of wealth advisory firm Laffer Tengler Investments.
Pros and cons of low-volatility ETFs
If you're looking to get back into the market in a responsible way, or if you're simply looking to rejigger your portfolio to reflect the new reality on Wall Street, low-volatility ETFs are an interesting option. They allow investors access to the stock market, but with a lower risk profile than the typical index fund.
However, it's important to know that while these funds can often reduce overall volatility over longer time periods, they still can suffer mightily against sudden market shocks. So, make sure to check what's inside. The simple fact that they're meant to reduce volatility doesn't mean they're immune.
It's also worth noting that even the best ETFs to buy for low volatility carry the risk of underperformance. As the old saying goes, higher risk often can result in higher returns and excluding more dynamic companies might hold your portfolio back in the long run. But if you want additional peace of mind or are more concerned with capital preservation than growth, the following nine low-volatility ETFs all have something to offer.
Disclaimer
Data is as of May 3. Dividend yields represent the trailing 12-month yield, which is a standard measure for equity funds.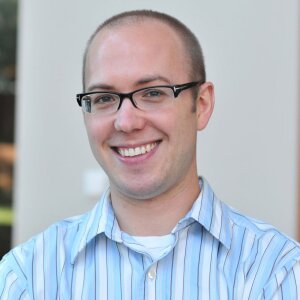 Contributing Writer, Kiplinger.com
Jeff Reeves writes about equity markets and exchange-traded funds for Kiplinger. A veteran journalist with extensive capital markets experience, Jeff has written about Wall Street and investing since 2008. His work has appeared in numerous respected finance outlets, including CNBC, the Fox Business Network, the Wall Street Journal digital network, USA Today and CNN Money.