10 Low-Volatility ETFs for a Roller-Coaster Market
It's been a volatile year for the stock market, and that has investors sniffing out low-volatility ETFs. Just understand their strengths and their limitations.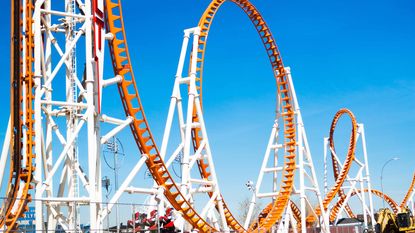 (Image credit: Getty Images)
It's been an extremely volatile year for the stock market. And this has sparked curiosity about a special brand of exchange-traded fund: low-volatility ETFs.
True, the stock market has shown signs of stabilizing recently. But it's worth remembering that uncertainty has been the name of the game in 2022, and it may be premature to sound the "all clear" and dive right back into aggressive growth stocks. While the market is doing pretty well over the last several weeks, there are stocks in once-favored sectors like technology that continue to lag behind.
If you're looking to get back into the market in a responsible way, or if you're simply looking to rejigger your portfolio to reflect the new reality on Wall Street, low-volatility ETFs are an interesting option. They allow investors access to the stock market, but with a lower risk profile than the typical index fund.
However, it's important to know that while these funds can often reduce overall volatility over longer time periods, they still can suffer mightily against sudden market shocks. So, make sure to check what's inside. The simple fact that they're meant to reduce volatility doesn't mean they're immune.
Here are 10 low-volatility ETFs that should give you more peace of mind in the long run. While all 10 funds should help investors reduce volatility, they do so across a number of strategies – not just low-vol, but also min-vol and other approaches. Take a look.
Data is as of Aug. 15. Dividend yields represent the trailing 12-month yield, which is a standard measure for equity funds.
0
Contributing Writer, Kiplinger.com
Jeff Reeves has covered finance and capital markets since 2008, contributing to outlets including CNBC, the Fox Business Network, the Wall Street Journal digital network, USA Today, US News & World Report and CNN Money.