Best Mid-Cap Stocks to Buy Now
The best mid-cap stocks offer up an ideal combination of stability and growth potential.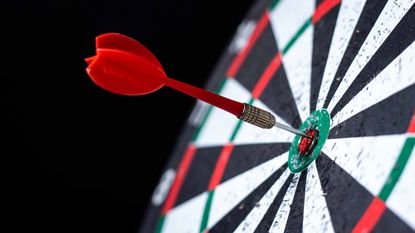 (Image credit: Getty Images)
The best mid-cap stocks – typically, companies between $2 billion to $10 billion, though some indexes view them differently – are too often overlooked.
Large-cap stocks are valued for their stability and dividends, while small-cap stocks are favored for their growth prospects.
But avoid the happy medium at your own peril. In 2022, mid-cap stocks had a total return of -13.3%, 280 and 490 basis points better than small and large caps, respectively. (A basis point = 0.01%.) So many of the best mid-cap stocks might just be among the best stocks to buy, period.
Several years ago, Canadian mutual fund and exchange-traded fund (ETF) provider Mackenzie Financial made a convincing universal case for U.S. mid-cap stocks. It had four arguments. Namely, mid-caps …
Give you the stability of large-cap stocks combined with the growth of small-cap stocks.
Have historically provided better risk/return characteristics.
Enjoy far less analyst coverage than large caps, which offers active managers an edge.
Make great takeover targets. Mackenzie pointed to 10 years of data through October 2018 showing that, of 11,270 mergers and acquisitions, 91% involved sums between $500 million and $5 billion. So even though large deals get a lot of press, small- and mid-cap takeovers happen far more often.
Through October 2018, it looked at 11,270 M&A deals over 10 years. It found that 91% of the deals were for companies valued between $500 million and $5 billion. So, even though large deals get all the press, it's the smaller acquisitions that happen more often.
Mid-cap stocks – which Mackenzie refers to as the "sweet spot" of investing – can best be described as consistent performers. Using a baseball analogy, they might not hit you a bunch of home runs, but they're sure to knock in a lot of runners, ultimately producing when it counts.
Read on as we evaluate nine of the best mid-cap stocks to buy now.
Data is as of March 7. Analyst opinions from S&P Global Market Intelligence. Stocks are listed in reverse order of analysts' consensus rating.
Contributing Writer, Kiplinger.com
Will has written professionally for investment and finance publications in both the U.S. and Canada since 2004. A native of Toronto, Canada, his sole objective is to help people become better and more informed investors. Fascinated by how companies make money, he's a keen student of business history. Married and now living in Halifax, Nova Scotia, he's also got an interest in equity and debt crowdfunding.