The Best ETFs to Buy Now
Finding the best ETFs to buy in an uncertain market environment can seem like a tall task, but these five picks are a good place to start.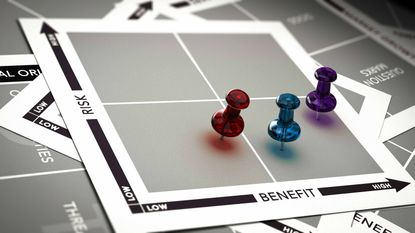 (Image credit: Getty Images)
Exchange-traded funds (ETFs) offer investors a variety of different strategies to prepare for whatever the market throws at them – rising interest rates, geopolitical uncertainty, economic instability. And we kept all of these in mind as we built this list of the best ETFs to buy now.
As we round out the third quarter of 2023, we've enjoyed at least a modest respite from the turmoil and volatility of last year. Stocks are higher on the year, and investor confidence is returning. But that doesn't necessarily mean it's back to business as usual. Many of the factors that drove the bear market in 2022 are still very much alive and well today.
And at the top of the list is inflation.
While inflation appears to be easing enough that the Federal Reserve will likely not raise the federal funds rate above the current range of 5.25% to 5.50%, it "is not likely to cut rates until the second half of 2024 since it wants to make sure inflationary pressures have ceased," writes Kiplinger economist David Payne in his interest rate outlook. "Chair Powell has repeatedly emphasized that it would be a mistake to cut rates too soon and risk letting inflation rebound."
However, the economy continues to show resilience The labor market remains tight, with unemployment close to its lowest levels in recorded history, and the latest economic forecast coming from the Bureau of Economic Analysis shows GDP growth in the third quarter coming it at 4.9%.
Yet the yield curve remains inverted, with short-term interest rates significantly higher than long-term interest rates. This has traditionally been a warning sign of a coming recession. And in its latest earnings release, Walmart (WMT) noted that it saw a larger percentage of high-income Americans frequenting its stores of late … which is a major sign that folks across the income spectrum are feeling the pinch of inflation.
So, how do you invest in an environment like this?
Let's take a look at the five best ETFs to buy now.
Data is as of October 30. Dividend yields represent the trailing 12-month yield, which is a standard measure for equity funds.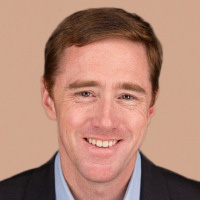 Contributing Writer, Kiplinger.com
Charles Lewis Sizemore, CFA is the Chief Investment Officer of Sizemore Capital Management LLC, a registered investment advisor based in Dallas, Texas, where he specializes in dividend-focused portfolios and in building alternative allocations with minimal correlation to the stock market.