What Is an Index Fund?
Index funds provide investors with exposure to wide swaths of the market at low costs.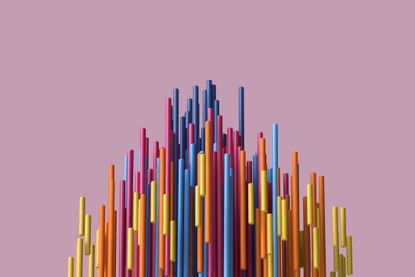 (Image credit: Getty Images)
If you're new to investing or just want to keep it as simple and inexpensive as possible, index funds are your best friend. But beginning investors may be wondering "what is an index fund?"
At the very basic level, index funds are diversified, low-cost investment vehicles that let you invest in dozens, hundreds or even thousands of different stocks with a single purchase.
It may sound too good to be true, but that's only until you understand what an index fund is and what it can do for you and your portfolio.
Subscribe to Kiplinger's Personal Finance
Be a smarter, better informed investor.
Save up to 74%
Sign up for Kiplinger's Free E-Newsletters
Profit and prosper with the best of expert advice on investing, taxes, retirement, personal finance and more - straight to your e-mail.
Profit and prosper with the best of expert advice - straight to your e-mail.
What is an index fund?
An index fund is a mutual fund or exchange-traded fund (ETF) that tracks a market index. But what is a market index?
"A market index is simply a way to track the performance of a segment of the financial markets," says Ashley Weeks, wealth strategist at TD Wealth.
To help visualize this, he suggests thinking of the entire financial markets as a baseball team with each player representing a different piece or sector of the market.
"A batting average for each player is analogous to a market index for each sector," he says. "It is a constantly updating metric that is used to track performance."
Market indexes can be broad, like the FT Wilshire 5000 Index, which is designed to track the entire U.S. equity market, or narrow-based, like the S&P Biotechnology Select Industry Index, which represents the biotechnology industry.
Perhaps the most frequently cited index is the S&P 500 Index, which holds 500 of the largest U.S. stocks. "There are numerous index funds that seek to mimic the S&P 500 market index, and an investor can gain exposure to the entire index by simply buying into one of those funds," Weeks says.
Why invest in index funds?
When you go shopping, would you rather pay in pennies or dollars? Obviously, it's much easier to hand over a single dollar bill than it is to count out 100 pennies. A similar concept can be applied to index funds.
If you want to invest in the S&P 500, you could go out and buy shares in each of the 500 companies within the index, or you could find an S&P 500 index fund and buy a single share of that.
The index advantage can be seen even more clearly in foreign markets. You don't need to invest locally in Latin America or Japan because there's likely an index fund that already exists in the NYSE or another major market that you can purchase instead, says Manuel Alvarez, a senior wealth advisor at Citi International Personal Bank U.S.
Index funds work by proportions: Each share you buy represents a proportional ownership of the entire fund. If the fund is 10% Apple (AAPL) stock and 5% Microsoft (MSFT) stock, your share of the fund will also be 10% Apple and 5% Microsoft. This is why you may hear index funds referred to as "instant diversification" – every penny you invest in the fund is equally diversified.
"Index funds are also generally very liquid and trade in many of the stock exchanges across the globe, making them easy to buy and sell," Alvarez says.
How to choose an index fund?
If you've been sold on the power of index funds, the next question is how to choose the right index fund for you. It starts, as with all things investing, with a plan.
"The first step is to create a financial plan and determine what the time horizon and objectives are for any money deployed into the markets," Weeks says. This will help you determine what index or indexes you want to invest in.
For example, if you know you want a U.S. stock index and don't want too much risk, you might consider a broader index like the FT Wilshire 5000 or one that invests in more stable companies, like the S&P 500. The shorter your time horizon, the more conservative your investments should be.
You should also consider what issues that matter to you to ensure your investments align with your values, Alvarez says. This means you'll need to understand the index in question: What market segment does it aim to represent? What types of companies does it invest in to achieve this objective?
Once you've chosen an index to track, look for a fund with a low expense ratio that tracks that index. "Index funds do not utilize active fund managers to make tactical trades so there is no reason to pay a high fee for simply riding the index," Weeks says. A good target is to keep expense ratios under 0.2%, but often the lower the better.
Next, look at how well the fund tracks its benchmark index. "High quality index funds will provide easily accessible information about past performance including a comparison of how closely the fund has mimicked the market index benchmark," Weeks says.
You'll also want to pay attention to the fund's size. Smaller funds or ones with lower average trading volume are more prone to illiquidity issues.
To summarize: Look for low expense ratios but high assets under management (AUM) and trading volume when choosing an index fund.
Related content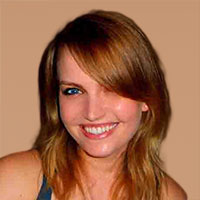 Contributing Writer, Kiplinger.com
Coryanne Hicks is an investing and personal finance journalist specializing in women and millennial investors. Previously, she was a fully licensed financial professional at Fidelity Investments where she helped clients make more informed financial decisions every day. She has ghostwritten financial guidebooks for industry professionals and even a personal memoir. She is passionate about improving financial literacy and believes a little education can go a long way. You can connect with her on Twitter, Instagram or her website, CoryanneHicks.com.