14 Best Index Funds for a Low-Priced Portfolio
Exchange-traded funds are growing in popularity thanks to their low fees and wider diversity of stock selections. Here are 14 index funds that stand out.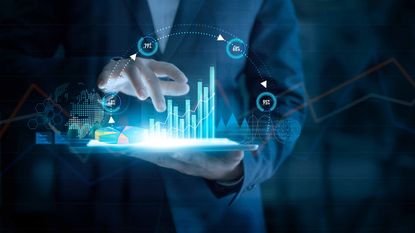 (Image credit: Getty Images)
The world of exchange-traded funds (ETFs) has been growing in popularity over the past few decades. While there are a seemingly endless number of ETFs for investors to choose from, index funds have emerged as some of the most sought-after thanks in part to their lower fees and wider diversity of stock selection.
Index funds seek to track the return of a broader benchmark like the Dow Jones Industrial Average or a subset of the market such as small-cap growth stocks or healthcare.
Among the most popular is the SPDR S&P 500 ETF Trust (SPY (opens in new tab)), which tracks the S&P 500 Index and currently has around $430 billion in assets under management.
"SPY remains king of the ETF market," says Todd Rosenbluth, head of ETF & Mutual Fund Research for independent research firm CFRA. "SPY was the first of the U.S.-listed ETFs and 28 years later is still the biggest."
Even Berkshire Hathaway (BRK.B (opens in new tab)) CEO Warren Buffett is a believer in buying index funds. SPY shares are a part of the Berkshire Hathaway portfolio, and at the company's annual shareholder meeting earlier this year, Buffett said, "I recommend the S&P 500 index fund, and have for a long, long time."
Not all index funds are built the same, however, so where should an investor start?
One solution is to look for funds that are highly rated, have low fees and that have delivered for investors over the long haul.
Here are 14 index funds that stand out. This is a wide selection of funds that investors can choose from, including those with exposure to large-cap stocks, real estate and international firms. Read on to discover which one or ones might work best for your investment goals.
Data is as of Nov. 8. Dividend yields represent the trailing 12-month yield, which is a standard measure for equity funds.
Contributing Writer, Kiplinger.com
Will has written professionally for investment and finance publications in both the U.S. and Canada since 2004. A native of Toronto, Canada, his sole objective is to help people become better and more informed investors. Fascinated by how companies make money, he's a keen student of business history. Married and now living in Halifax, Nova Scotia, he's also got an interest in equity and debt crowdfunding.