Is Nvidia Stock Just Getting Started?
Nvidia stock has more than doubled this year already, but analysts say explosive growth in AI gives NVDA plenty more upside ahead.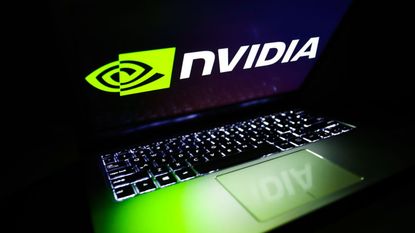 (Image credit: Getty Images)
It looks like Nvidia (NVDA) stock just cemented its place as one of the hottest ways to bet on the explosive growth of generative artificial intelligence (AI). A blowout earnings report driven by the promise of ChatGPT, Beautiful.ai and countless other AI tools has NVDA within reach of $1 trillion in market capitalization.
But what's perhaps most amazing is that Wall Street believes shares in the chipmaker powering the AI revolution have plenty of upside left.
That's remarkable considering that Nvidia stock had already doubled in value for the year-to-date before it reported quarterly results late Wednesday. Exuberance in response to the firm's latest figures and forecast fueled another 24% rise in Nvidia's share price on Thursday alone.
Subscribe to Kiplinger's Personal Finance
Be a smarter, better informed investor.
Save up to 74%
Sign up for Kiplinger's Free E-Newsletters
Profit and prosper with the best of expert advice on investing, taxes, retirement, personal finance and more - straight to your e-mail.
Profit and prosper with the best of expert advice - straight to your e-mail.
Indeed, the maker of graphic processing units (GPUs) added $184 billion in market value in one session. To put that in perspective, rival Advanced Micro Devices (AMD) has an entire market capitalization of $194 billion. NVDA stock is now up 160% so far in 2023, pushing its market cap up to $939 billion.
If the idea is to buy low, then it's perhaps reasonable to assume the easy money in NVDA has already been made.
Most industry analysts, however, would beg to differ.
Nvidia's iPhone Moment
The world is suddenly awash in all sorts of AI wizardry, with more sites and tools and apps coming every day. And Nvidia's place in this ecosystem couldn't be more enviable. It's churning out a new generation of advanced chips to power the data centers tasked with making the calculations that conjure all this AI magic.
Demand is so great for Nvidia's hardware that the company forecast current-quarter sales to hit a record of $11 billion. Wall Street analysts had been expecting sales of "only" $7.2 billion for the current period.
"Nvidia reported better results and blowout guidance, as the company's data center outlook was driven by the promise of AI," writes Susquehanna Financial Group analyst Christopher Rolland, who rates shares at Positive (the equivalent of Buy). "Indeed, it's almost unimaginable to believe that ChatGPT, first released to the public in November 2022, has already manifested in a surge of orders less than half a year later."
Rolland adds that AI demand is also creating a "halo effect driving sales of all Nvidia's other products."
The key to the investment thesis on NVDA stock is that AI data centers have an almost insatiable demand for Nvidia's products. Naturally, traders and investors could not be more elated. That's certainly understandable given what they see as historical precedent. As Nvidia CEO Jensen Huang said in an interview, the company has been preparing for years to take advantage of the AI craze.
"I call it the iPhone moment," Huang told The Wall Street Journal, comparing NVDA's position in generative AI to the way Apple's (AAPL) iteration of the smartphone essentially ushered in a new era of tech. "All the technology came together and helped everybody realize what an amazing product that can be and what capabilities it can have."
Analysts: Nvidia stock is still a buy
Long-time followers of Nvidia stock probably already know that it happens to be one of the best stocks of the past 30 years. Between 1990 and 2020, NVDA created $309.4 billion in wealth for shareholders, according to calculations by Hendrik Bessembinder, a finance professor at the W.P. Carey School of Business at Arizona State University. Indeed, NVDA stock was good for an annualized dollar-weighted return of almost 28% over that span.
Nvidia stock has also generated stupendous wealth for anyone who picked it up a couple decades ago. If you put a mere $1,000 into Nvidia stock 20 years ago, you would have enjoyed an annualized return in the neighborhood of 30%.
Cut to today, and even with shares up 160% for the year-to-date, the Street is still pounding the table for Nvidia stock. Of the 47 analysts issuing recommendations on NVDA surveyed by S&P Global Market Intelligence, 30 rate it at Strong Buy, nine say Buy and eight call it a Hold. That works out to a consensus recommendation just shy of Strong Buy.
As for those analysts who remain on the sidelines, they primarily cite valuation as a concern. For a view from this more cautious camp, here's Stifel analyst Ruben Roy (Hold): "While we believe NVDA remains the best positioned component/systems company that will benefit from the AI investment cycle, shares are trading above the company's 5-year average multiple on a forward earnings basis."
With an average target price of $421.29, the Street gives Nvidia stock implied upside of only 11% in the next 12 months or so. Such limited implied upside would suggest that either analysts' price targets will have to come up, or their recommendations will have to come down.
Perhaps a quick exercise can help us decide which course is more likely: NVDA stock trades at 42 times the Street's next-12-months earnings per share (EPS) estimate, per S&P Global Market Intelligence. And yet Nvidia is forecast to generate average annual earnings growth of more than 37% over the next three to five years.
Based on Nvidia's long-term projected growth rate (37%), NVDA's valuation (42x) doesn't seem particularly pricey. One could argue that it's actually a bargain.
If you look at Nvidia stock's forward earnings multiple divided by its long-term projected earnings growth rate, you get a PEG (price/earnings-to-growth) ratio of 1.1. That's much cheaper than the S&P 500, which trades at 18.3 times expected earnings on a long-term projected growth rate of 9.6% (for a PEG of 1.9), according to data from Yardeni Research.
NVDA's current PEG also happens to be 50% lower than its own five-year average.
Given those discounts, it seems more likely that we'll see analysts raise their price targets, not cut their recommendations, on NVDA stock in the days and weeks ahead.
For now, at least, few names of any size in any sector get more love from the Street than Nvidia.
Senior Investing Writer, Kiplinger.com
Dan Burrows is Kiplinger's senior investing writer, having joined the august publication full time in 2016.
A long-time financial journalist, Dan is a veteran of SmartMoney, MarketWatch, CBS MoneyWatch, InvestorPlace and DailyFinance. He has written for The Wall Street Journal, Bloomberg, Consumer Reports, Senior Executive and Boston magazine, and his stories have appeared in the New York Daily News, the San Jose Mercury News and Investor's Business Daily, among other publications. As a senior writer at AOL's DailyFinance, Dan reported market news from the floor of the New York Stock Exchange and hosted a weekly video segment on equities.
In his current role at Kiplinger, Dan writes about equities, fixed income, currencies, commodities, funds, macroeconomics, demographics, real estate, cost of living indexes and more.