Is Nvidia Stock Just Getting Started?
Nvidia stock has more than tripled this year already, but analysts say explosive growth in AI gives NVDA plenty more upside ahead.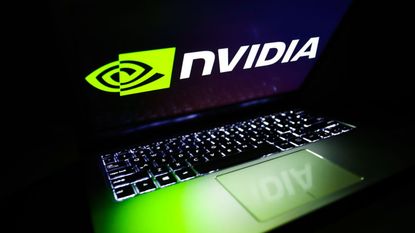 (Image credit: Getty Images)
Nvidia (NVDA) in 2023 established itself as the market's runaway favorite way to bet on the explosive growth of generative artificial intelligence (AI). And NVDA stock has the outsized returns and trillion-dollar market capitalization to prove it.
Latecomers might figure that the easy money in NVDA stock has already been made. But thanks to Nvidia's market dominance and first-mover advantage, Wall Street believes shares in the chipmaker powering the AI revolution have plenty of upside left.
That's remarkable considering that Nvidia stock has more than tripled in value for the year-to-date through early November.
Subscribe to Kiplinger's Personal Finance
Be a smarter, better informed investor.
Save up to 74%
Sign up for Kiplinger's Free E-Newsletters
Profit and prosper with the best of expert advice on investing, taxes, retirement, personal finance and more - straight to your e-mail.
Profit and prosper with the best of expert advice - straight to your e-mail.
Indeed, the maker of graphic processing units (GPUs) added roughly $800 billion in market capitalization in 2023 alone. To put that in perspective, competitor Intel (INTC), a component of the Dow Jones Industrial Average, has a market value of $160 billion. Rival Advanced Micro Devices (AMD) has a market cap of $180 billion.
In other words, NVDA's market value this year has expanded by the equivalent of five INTCs or four AMDs.
NVDA stock was up 211% for the year-to-date through November 6, pushing its market cap up to $1.12 trillion. If the idea is to buy low, then it's perhaps reasonable to assume that it's far too late to add Nvidia stock to your portfolio.
Most industry analysts, however, would beg to differ.
Nvidia's iPhone moment?
The world is suddenly awash in all sorts of AI wizardry, with more sites and tools and apps coming every day. And Nvidia's place in this ecosystem couldn't be more enviable. It's churning out a new generation of advanced chips to power the data centers tasked with making the calculations that conjure all this AI magic.
Demand is so great for Nvidia's hardware that the company's second-quarter revenue more than doubled year-over-year to $13.5 billion. Analysts were looking for revenue of "only" $11.1 billion. For the full fiscal year, Wall Street expects the company to post revenue of more than $54 billion – a 100% increase over last year's revenue of $27 billion.
The key to the investment thesis on NVDA stock is that AI data centers will continue to have an almost insatiable need for Nvidia's products. Naturally, traders and investors could not be more elated. That's certainly understandable given what they see as historical precedent. As Nvidia CEO Jensen Huang said in an interview last spring, the company has been preparing for years to take advantage of the AI craze.
"I call it the iPhone moment," Huang told The Wall Street Journal, comparing NVDA's position in generative AI to the way Apple's (AAPL) iteration of the smartphone essentially ushered in a new era of tech. "All the technology came together and helped everybody realize what an amazing product that can be and what capabilities it can have."
Analysts: Nvidia stock is still a buy
Long-time followers of Nvidia stock probably already know that it happens to be one of the best stocks of the past 30 years. Between 1990 and 2020, NVDA created $309.4 billion in wealth for shareholders, according to calculations by Hendrik Bessembinder, a finance professor at the W.P. Carey School of Business at Arizona State University. Indeed, NVDA stock was good for an annualized dollar-weighted return of almost 28% over that span.
Nvidia stock has also generated stupendous wealth for anyone who picked it up a couple decades ago. If you put a mere $1,000 into Nvidia stock 20 years ago, you would have enjoyed an annualized return of almost 34%.
And now, even with shares having more than tripled in 2023, the Street is still pounding the table for Nvidia stock. Of the 53 analysts issuing opinions on NVDA surveyed by S&P Global Market Intelligence, 38 rate it at Strong Buy, 12 say Buy and three have it at Hold. That works out to a rare consensus recommendation of Strong Buy, with high conviction to boot.
As for where the Street thinks NVDA is headed, analysts' average price target stands at $641.37. That gives Nvidia stock implied upside of about 40% in the next 12 months or so.
The bottom line? Nvidia stock might be trading near record highs, but the Street says this rally is far from finished. Have a look at the list of hedge funds' top stocks picks or stock picks that billionaires love and you'll see that much of the so-called smart money wholeheartedly agrees.
Related Content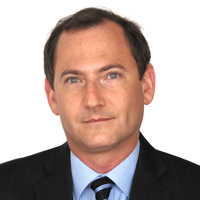 Senior Investing Writer, Kiplinger.com
Dan Burrows is Kiplinger's senior investing writer, having joined the august publication full time in 2016.
A long-time financial journalist, Dan is a veteran of SmartMoney, MarketWatch, CBS MoneyWatch, InvestorPlace and DailyFinance. He has written for The Wall Street Journal, Bloomberg, Consumer Reports, Senior Executive and Boston magazine, and his stories have appeared in the New York Daily News, the San Jose Mercury News and Investor's Business Daily, among other publications. As a senior writer at AOL's DailyFinance, Dan reported market news from the floor of the New York Stock Exchange and hosted a weekly video segment on equities.
Once upon a time – before his days as a financial reporter and assistant financial editor at legendary fashion trade paper Women's Wear Daily – Dan worked for Spy magazine, scribbled away at Time Inc. and contributed to Maxim magazine back when lad mags were a thing. He's also written for Esquire magazine's Dubious Achievements Awards.
In his current role at Kiplinger, Dan writes about equities, fixed income, currencies, commodities, funds, macroeconomics, demographics, real estate, cost of living indexes and more.
Dan holds a bachelor's degree from Oberlin College and a master's degree from Columbia University.
Disclosure: Dan does not trade stocks or other securities. Rather, he dollar-cost averages into cheap funds and index funds and holds them forever in tax-advantaged accounts.