Stock Picks That Billionaires Love
Billionaire investors are scooping up mega-cap tech stocks amid the sector's red-hot rally.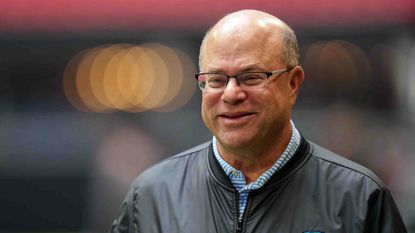 (Image credit: Getty Images)
No, you can't get rich simply by copying billionaires' moves, but there's still something irresistible about following their top stock picks.
After all, the billionaires we're about to talk about have larger-than-life reputations when it comes to investing other rich people's money. Meanwhile, their resources for research, as well as their intimate connections to insiders and others, can give them unique insight into their stock picks.
Studying which stocks they're chasing with their capital can be an edifying exercise for retail investors. There's a reason the rich get richer, for one thing. But it's also helpful to see where billionaires sometimes make mistakes – at least in the short term.
No matter how successful they've been in the past, all investors are fallible. Those who've amassed multibillion-dollar personal fortunes have merely been right more often than they've been wrong.
Need proof? As Chairman and CEO Warren Buffett wrote in Berkshire Hathaway's 2022 annual report: "In 58 years of Berkshire management, most of my capital-allocation decisions have been no better than so-so. Our satisfactory results have been the product of about a dozen truly good decisions."
Berkshire's "satisfactory results" happen to be a stock that generated compound annual growth of almost 20% since 1965. The S&P 500 delivered compound annual growth of not quite 10% over the same span.
And so, without further ado, here are five notable top stock picks from the billionaire class. In each case, the billionaire below initiated a substantial position or added to an existing one. If you're wondering why mega-cap tech and communication services names are rallying so hard in 2023, well, buying pressure on the part of billionaires is at least part of the equation. Four of the following five stocks are from those high-flying sectors.
Disclaimer
Stake values and portfolio weights are as of June 30, 2023. Data is courtesy of S&P Global Market Intelligence, YCharts, WhaleWisdom.com, Forbes and regulatory filings made with the Securities and Exchange Commission, unless otherwise noted. Stocks are listed by weight in the selected billionaire investor's equity portfolio, from smallest to largest.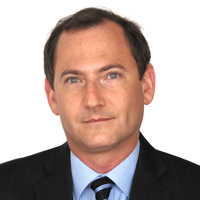 Senior Investing Writer, Kiplinger.com
Dan Burrows is Kiplinger's senior investing writer, having joined the august publication full time in 2016.
A long-time financial journalist, Dan is a veteran of SmartMoney, MarketWatch, CBS MoneyWatch, InvestorPlace and DailyFinance. He has written for The Wall Street Journal, Bloomberg, Consumer Reports, Senior Executive and Boston magazine, and his stories have appeared in the New York Daily News, the San Jose Mercury News and Investor's Business Daily, among other publications. As a senior writer at AOL's DailyFinance, Dan reported market news from the floor of the New York Stock Exchange and hosted a weekly video segment on equities.
Once upon a time – before his days as a financial reporter and assistant financial editor at legendary fashion trade paper Women's Wear Daily – Dan worked for Spy magazine, scribbled away at Time Inc. and contributed to Maxim magazine back when lad mags were a thing. He's also written for Esquire magazine's Dubious Achievements Awards.
In his current role at Kiplinger, Dan writes about equities, fixed income, currencies, commodities, funds, macroeconomics, demographics, real estate, cost of living indexes and more.
Dan holds a bachelor's degree from Oberlin College and a master's degree from Columbia University.
Disclosure: Dan does not trade stocks or other securities. Rather, he dollar-cost averages into cheap funds and index funds and holds them forever in tax-advantaged accounts.