5 Stocks Warren Buffett Is Buying (and 8 He's Selling)
Warren Buffett made bets on the housing market, cut back on GM and ultimately sold more stocks than he bought in Q2.
(Image credit: Getty Images)
Warren Buffett's Berkshire Hathaway (BRK.B) initiated positions in three homebuilders, added to a couple of existing stakes and cut or closed out bets on eight other stocks during the second quarter of 2023.
The S&P 500 gained more than 8% during the quarter, so maybe it shouldn't be too much of a surprise that Berkshire, of which Warren Buffett serves as chairman and CEO, was a net seller of equities to the tune of $8 billion over the three-month period. The idea is to sell high, right?
Before we get into the stocks Berkshire Hathaway bought and sold in Q2, it's helpful to note that Buffett has always run a highly concentrated portfolio. Apple (AAPL) alone accounted for 51% of Berkshire's total portfolio value as of June 30, making it by far the holding company's biggest equity investment. Berkshire's five largest holdings comprised 78% of the portfolio, while the top 10 positions accounted for 90%.
Subscribe to Kiplinger's Personal Finance
Be a smarter, better informed investor.
Save up to 74%
Sign up for Kiplinger's Free E-Newsletters
Profit and prosper with the best of expert advice on investing, taxes, retirement, personal finance and more - straight to your e-mail.
Profit and prosper with the best of expert advice - straight to your e-mail.
As for Buffett's latest moves, on the buy side of Berkshire's ledger, the holding company opened comparatively small positions in homebuilders D.R. Horton (DHI), NVR (NVR) and Lennar (LEN.B):
DHI: 6 million shares worth $726.5 million as of June 30. At 0.2% of Berkshire's portfolio value, DHI is the holding company's 28th largest position.
NVR: 11,112 shares worth $70.6 million as of June 30. At 0.02% of Berkshire's portfolio value, NVR is the holding company's 37th largest position.
LEN.B: 152,572 shares worth $17.3 million as of June 30. At 0.01% of Berkshire's portfolio value, LEN.B is the holding company's 45th largest position.
Buffett has always maintained a baseline level of exposure to the U.S. housing market. As such, Berkshire's new homebuilder stocks fit with a number of its other equity stakes and wholly-owned subsidiaries. For example, Berkshire holds stock in building materials manufacturer Louisiana-Pacific (LPX) and specialty retailer Floor & Decor Holdings (FND). Housing-related subsidiaries owned by Berkshire include Acme Brick, Benjamin Moore, Clayton Homes, Johns Manville and Jordan's Furniture, among other businesses.
Elsewhere in the plus column, Buffett increased Berkshire's investment in Occidental Petroleum (OXY) by 5%, or 12.4 million shares. With 224.1 million shares worth $13.2 billion as of June 30, OXY accounts for 3.8% of Berkshire's portfolio, or its sixth largest holding.
Buffett typically adds to Berkshire's OXY stake when the share price falls below $60. OXY traded below that level through most of May and June.
Berkshire owns more than a quarter of Occidental Petroleum's common shares outstanding and has regulatory approval to purchase up to 50%, but Buffett has said he has no intention of acquiring the oil and gas firm outright.
Lastly, Buffett upped Berkshire's stake in Capital One Financial (COF) by 25% to 12.5 million shares worth $1.4 billion as of second quarter's end. At 0.4% of the portfolio, COF is the holding company's 21st largest holding.
Buffett has dumped many of Berkshire's bank stocks over the past three years, but he remains a fan of select financial sector names. Payments processors are a notable area of enthusiasm for Buffett, as evidenced by Berkshire's stakes in Visa (V) and Mastercard (MA), among other industry names.
Stocks Warren Buffett is selling
On the sell side of Berkshire's ledger, the holding company slashed its position in General Motors (GM) by 45%, or 18 million shares. The investment, which is thought to be handled by co-portfolio manager Ted Weschler or Todd Combs, now stands at 22 million shares worth $848.3 million as of June 30.
With a weight of 0.2%, GM is Berkshire's 24th largest holding. Berkshire has owned GM since the first quarter of 2012. Based on average prices paid, it hasn't been a particularly remunerative use of capital.
Elsewhere, Buffett trimmed Berkshire's stake in Chevron (CVX) by 7% to 123.1 million shares worth $19.4 billion as of June 30. Chevron, a Buy-rated Dow Jones stock, remains Berkshire's fifth largest holding with a 5.6% weighting in the portfolio.
In other sales, Buffett slashed Berkshire's stake in video game publisher Activision Blizzard (ATVI) by 70% to 14.7 million shares worth $1.2 billion. The sale doesn't represent a loss of confidence. Rather, Buffett's interest was as an arbitrage play betting that regulators would approve ATVI's acquisition by Microsoft (MSFT). The deal has cleared most regulatory hurdles but approval by U.K authorities remains pending.
Berkshire also reduced its position in Celanese (CE), by 39% to 5.4 million shares worth $620.5 million as of June 30. At 0.2% of the portfolio, the chemical company is Berkshire's 31st largest holding. Globe Life (GL) also took a cut, as Berkshire sold 60% of its stake. At 0.08% of the portfolio, the insurance company ranks at No 35 in the Berkshire Hathaway equity portfolio.
Finally, Berkshire exited positions in pharmaceutical distributor McKesson (MCK), insurance company Marsh & McLennan (MMC) and Vitesse Energy (VTS). Berkshire came to own a tiny stake in VTS in the first quarter of 2023 by way of its position in Jefferies Financial (JEF), which spun off the energy firm to shareholders.
For a look at all of Warren Buffett's stocks and exchange-traded funds, be sure to check out the complete holdings of the Berkshire Hathaway portfolio.
Related Content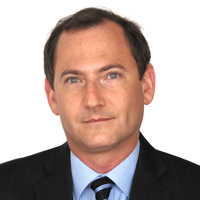 Senior Investing Writer, Kiplinger.com
Dan Burrows is Kiplinger's senior investing writer, having joined the august publication full time in 2016.
A long-time financial journalist, Dan is a veteran of SmartMoney, MarketWatch, CBS MoneyWatch, InvestorPlace and DailyFinance. He has written for The Wall Street Journal, Bloomberg, Consumer Reports, Senior Executive and Boston magazine, and his stories have appeared in the New York Daily News, the San Jose Mercury News and Investor's Business Daily, among other publications. As a senior writer at AOL's DailyFinance, Dan reported market news from the floor of the New York Stock Exchange and hosted a weekly video segment on equities.
Once upon a time – before his days as a financial reporter and assistant financial editor at legendary fashion trade paper Women's Wear Daily – Dan worked for Spy magazine, scribbled away at Time Inc. and contributed to Maxim magazine back when lad mags were a thing. He's also written for Esquire magazine's Dubious Achievements Awards.
In his current role at Kiplinger, Dan writes about equities, fixed income, currencies, commodities, funds, macroeconomics, demographics, real estate, cost of living indexes and more.
Dan holds a bachelor's degree from Oberlin College and a master's degree from Columbia University.
Disclosure: Dan does not trade stocks or other securities. Rather, he dollar-cost averages into cheap funds and index funds and holds them forever in tax-advantaged accounts.