Best AI Stocks to Buy: Smart Artificial Intelligence Investments
AI stocks have been red-hot in recent months and the technology's relentlessly growing importance should keep the sun shining on them.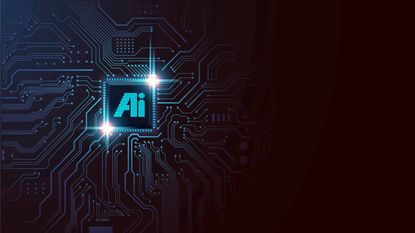 (Image credit: Getty Images)
The roots of artificial intelligence (AI) technology go all the way back to the late 1950s, when computers started to become much more powerful. But the proliferation of AI stocks hasn't come until much more recently, as artificial intelligence became commercially viable over the past decade or so. That's due to a variety of factors such as the evolution of cloud computing, the use of sophisticated graphics processing units (GPUs), growth in open-source software, and the explosion of data.
The launch of ChatGPT in late November 2022 was certainly a watershed event in AI. It could be on par with other moments like the Netscape IPO or Apple's (AAPL) release of the iPhone.
ChatGPT has allowed millions of people to get first-hand experience with the benefits of AI. It's also a lot of fun, if not somewhat scary. ChatGPT really does seem human-like.
At the core of this platform is generative AI. This is different from traditional models, which mostly find patterns in data. Rather, generative AI creates data, such as text, images and video. This technology is based on several breakthroughs during the past few years, such as transformer and diffusion models.
"AI has always had massive utility for businesses," said Steve Phillips, CEO and cofounder of Zappi. "But with the growing popularity of generative AI, like ChatGPT, consumers are realizing its utility in augmenting day-to-day activities. With AI in the mainstream, we can expect a sizable boost in business adoption to follow suit. More operators will look for creative ways to leverage the technology and build more efficient processes, without expanding budgets."
Even without factoring in the impact of ChatGPT and generative AI, the category was still poised for strong growth. According to International Data Corporation (IDC), the AI market is expected to go from $118 billion in 2022 to $300 billion by 2026.
That growth should mean great things for Wall Street's best AI stocks. Let's look at nine of the best stocks to buy to gain exposure to artificial intelligence..
Disclaimer
Data is as of November 17. Dividend yields are calculated by annualizing the most recent payout and dividing by the share price.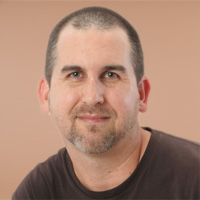 Contributing Writer, Kiplinger.com
Tom Taulli has been developing software since the 1980s when he was in high school. He sold his applications to a variety of publications. In college, he started his first company, which focused on the development of e-learning systems. He would go on to create other companies as well, including Hypermart.net that was sold to InfoSpace in 1996. Along the way, Tom has written columns for online publications such as Bloomberg, Forbes, Barron's and Kiplinger. He has also written a variety of books, including Artificial Intelligence Basics: A Non-Technical Introduction. He can be reached on Twitter at @ttaulli.