9 Hot Upcoming IPOs to Watch for in 2023
The most exciting upcoming IPOs for next year include a major chipmaker, a cybersecurity firm and a payments processor.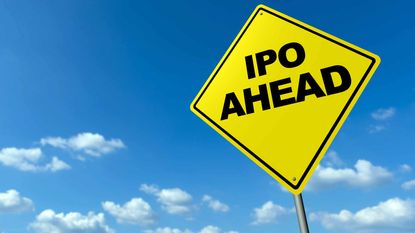 (Image credit: Getty Images)
The initial public offering (IPO) market has come to a virtual standstill after a boffo 2021. But we might start to see signs of life again in the coming months, with investors preparing for some of the most anticipated upcoming IPOs of 2023 to hit the market.
In 2021, the activity was the highest since the dot-com boom. Nearly 400 companies raised a whopping $142.4 billion. But in 2022, the environment went cold – and fast. There were a mere 70 IPOs and $7.7 billion raised, according to Renaissance Capital.
There were a host of reasons for the plunge, such as the war in Ukraine, rising interest rates and inflation, and the uncertainty about economic growth. The result was that investors fled high-risk investments, which are common for IPOs.
No doubt, the market will come back – but it could take some time. "Private equity firms and venture capitalists need to shut down bad companies and double down on the good ones," said Muddu Sudhakar, the CEO and cofounder of Aisera, an artificial intelligence (AI) company that recently raised $90 million. "Also, public companies need to restructure and re-align their investment and focus. All this will take at least 6 months or more to start the recovery."
But this will be a good thing. It will mean that there will be high-quality growth companies for next year's crop of IPOs.
Indeed, we're starting to see a few more companies testing the waters, making now the best time to explore the most anticipated upcoming IPOs for 2023. Our list of nine is a smaller number than we typically expect at this time of year because of recent market weakness – but many of them are large, established names that should generate plenty of excitement on Wall Street and Main Street alike.
Data is as of Nov. 28. Where possible, we have provided reported expectations for timelines and/or valuations for the upcoming IPOs.
1/9
TripActions
Expected IPO timeline: Second quarter of 2023
Estimated IPO valuation: $12 billion
Founded in 2015, TripActions operates a platform that provides travel and expense management for businesses. The company leverages next-generation technologies like machine learning and artificial intelligence to lower costs and improve the user experience.
When the COVID-19 pandemic emerged, TripActions suffered a steep decline in business and the company had to lay off hundreds of employees. But it was able to secure financing – which helped keep the business afloat.
TripActions has since made a strong comeback and has continued to innovate its platform. For example, the company rolled out its global rapid reimbursements program. This allows employees to get reimbursed within 24 to 48 hours.
The company has also been focused on acquisitions. Some of the deals include Resia and Comtravo – two European-based travel management companies. Then there was the purchase of Reed & Mackay, a provider of services for high-end business travel and events.
In October, TripActions announced a $304 million funding at a valuation of $9.2 billion, up two times since 2020. The company also confidentially filed for its upcoming IPO. This deal is likely to happen in the first half of 2023.
2/9
Databricks
Expected IPO timeline: 2023
Estimated IPO valuation: N/A
A little more than a decade ago, a group of computer science students at the University of California, Berkeley created Apache Spark, an open-source system meant to manage big data. The platform achieved massive adoption alongside growing needs to use systems, such as artificial intelligence and machine learning.
A few years later, those students would go on to launch Databricks to commercialize the software for enterprises. Over the years, the company has amassed a customer base of more than 7,000, with companies like Shell (SHEL (opens in new tab)), Regeneron Pharmaceuticals (REGN (opens in new tab)), CVS Health (CVS (opens in new tab)) and Comcast (CMCSA (opens in new tab)). Databricks also has an ecosystem of hundreds of partners, including Microsoft (MSFT (opens in new tab)), Amazon.com (AMZN (opens in new tab)), Capgemini (CAPMF (opens in new tab)) and Booz Allen Hamilton (BAH (opens in new tab)).
For many companies, working with data is challenging. Part of this is due to the information being stored in silos. But there are also problems with processing data to get useful insights.
The Databricks platform allows for managing the data regardless of where it is stored. This makes it possible for real-time analytics, which can be crucial for making better decisions.
As far as upcoming IPOs go, details around one for Databricks are currently unknown. Still, the company in late 2021 announced its latest funding. It raised $1.6 billion at a valuation of $38 billion. Some of the investors include Amazon Web Services, CapitalG – the venture fund of Alphabet's (GOOGL (opens in new tab)) Google – and Microsoft.
3/9
ezCater
Expected IPO timeline: 2023
Estimated IPO valuation: N/A
For more than 25 years, Stefania Mallett has been a successful technology founder and executive. One of the companies she launched, InSite Marketing Technology, would become publicly traded.
And Mallett wants to do this again with her latest company: ezCater. In 2007, she teamed up with Briscoe Rodgers to cofound it. He is also a serial entrepreneur, having sold two companies.
The inspiration for ezCater was to solve a problem for medical sales reps. They wanted a way for reliable catering of their meetings.
Mallett and Rodgers would go on to build a platform with a network of restaurants. The focus was on creating a one-stop-solution, with payments, ordering, budgeting and reporting. Currently, ezCater has about 103,000 restaurants in its system and 93% of the Fortune 500 companies are customers.
However, the business took a big hit with the pandemic. But the company was able to quickly adapt, offering new programs like providing catering services to hospitals and e-commerce warehouses. The trend of hybrid work has also led to more business.
In late 2021, ezCater announced a $100 million round of funding at a valuation of $1.6 billion. The lead investor was SoftBank Vision Fund 2.
As for its place on this list of upcoming IPOs, the company is to go public in 2023, according to Axios (opens in new tab).
4/9
Versa Networks
Expected IPO timeline: 2023
Estimated IPO valuation: N/A
Cybersecurity is the number one priority for chief information officers (CIOs), according to a survey from research firm Gartner that included 2,200 respondents. About 66% said they planned to increase their investments.
This is certainly good news for cybersecurity operators like Versa Networks. Founded a decade ago, the company is a leader in the secure-access-service-edge (SASE) market, which is a fast-growing category. Gartner predicts that SASE spending will increase at a compound annual growth rate of 36% through 2025, reaching a total of $14.7 billion.
A key to SASE is that it provides a more comprehensive approach to cybersecurity. Keep in mind that enterprises have an average of 75 different tools and applications.
As for Versa Networks, the company has enhanced its platform with advanced artificial intelligence and machine learning. This has helped to greatly automate processes. This is important because of the challenges of hiring qualified security experts.
In late October, the company announced a round of funding for $120 million. The lead investors included BlackRock (BLK (opens in new tab)) and Silicon Valley Bank, marking an "important pre-IPO phase of the business," according to Kumar Mehta, chief development officer at Versa Networks. This suggests Versa could be among the upcoming IPOs to watch for in 2023.
5/9
Flexport
Expected IPO timeline: 2023
Estimated IPO valuation: N/A
While tech companies have been laying off workers this year, this has not been the case for Flexport. The company, which provides logistical and supply-chain services, is planning to hire people. The goal is to bring on about 400 engineers next year, which would double the base.
The COVID-19 pandemic revealed the fragility of the global supply chain. Keep in mind that it can easily take up to 20 companies to move one shipment.
But the technology from Flexport has been a big help in streamlining the process. This is done by connecting all the entities, automating the paperwork and providing sophisticated tracking and route optimization. Flexport even finds ways to reduce carbon emissions.
The company has seen strong growth – which is likely to continue. For this year, it is on pace to post revenues of $5 billion.
In January, Flexport raised $935 million in a Series E round of funding. The investors included Andreessen Horowitz, MSD Partners, Shopify (SHOP (opens in new tab)), DST Global, Founders Fund and Softbank Vision Fund.
To be clear: Flexport hasn't filed for (or even intimated at) an initial public offering. But when (and if) it does, it will certainly be one of the hottest upcoming IPOs to watch.
6/9
Arm
Expected IPO timeline: March 2023
Estimated IPO valuation: $60 billion
Founded 30 years ago, Arm is one of the world's largest semiconductor companies. It has shipped more than 230 billion chips across the world and its technologies impact about 70% of the world's population.
In the latest quarter, Arm reported $656 million in revenues and shipped 7.5 billion chips, up 9% on a year-over-year basis. The adjusted EBITDA (earnings before interest, taxes, depreciation and amortization) was $326 million. There was growth across all market segments, with strong results with automotive and IoT (Internet-of-Things) solutions. The company is also making investment in the emerging category of the metaverse.
In September 2020, rival chipmaker Nvidia (NVDA (opens in new tab)) agreed to buy Arm from its owner, SoftBank Group, for $40 billion. However, the deal became subject to intense antitrust scrutiny, and the parties abandoned the proposed acquisition in early 2022.
Arm is now looking at a public offering. SoftBank Group CEO Masayoshi Son has indicated a preference for listing the shares on the NASDAQ. While a deal is not likely to happen until March 2023, according to Reuters (opens in new tab), Arm is certainly one of the hottest IPOs to watch for next year.
7/9
Expected IPO timeline: 2023
Estimated IPO valuation: N/A
Founded in 2011, Intercom builds technologies to improve customer engagement for sales, marketing and support. The company has more than 25,000 customers and the platform delivers over 500 million messages per month.
With the uncertainties about the economy, there is definitely more emphasis on customer engagement. As for Intercom, its solution provides personalized communications and has been shown to generate strong ROI (return on investment). For example, digital analytics software firm Amplitude saved $1 million in costs and increased customer engagement rates by at least 25% by using Intercom.
Unlike many other tech starts, the company has not raised huge amounts of venture capital funding. The last infusion of capital came in 2018. At the time, the company raised $125 million. In other words, Intercom has been fairly efficient with its funds.
Jaime Moreno de los Rios, who is the chief operating officer of financial products and services firm Secfi, says that the company is on track for an IPO in 2023. "They have since seen strong growth and have grown into their last valuation," he said.
8/9
Stripe
Expected IPO timeline: 2023
Estimated IPO valuation: $74 billion
The payments industry is not particularly exciting. But it can be lucrative and the growth prospects look bright as more transactions continue to move online.
A major beneficiary of this is Stripe. Founded in 2010, the company has built an easy-to-use system for online payments. It's only a matter of using a few lines of code.
The founders of the company are brothers: Patrick and John Collison. They got the inspiration for Stripe when they had challenges using existing payments solutions for their startups.
As for this year, Stripe has had to face difficulties with its business. The company has a large number of startups as customers, which have seen decelerated growth. As a result, Stripe cut 14% of its workforce, or about 1,120 employees.
Despite this, Stripe is one of the most highly valued private tech companies in the world. The internal valuation is about $74 billion. In 2021, the revenues were $12 billion, compared to $7.4 billion on a year-over-year basis.
What about a public offering? It looks like Stripe could be one of the hottest upcoming IPOs to watch for in 2023.
9/9
ServiceTitan
Expected IPO timeline: 2023
Estimated IPO valuation: N/A
As a side project, Ara Mahdessian and Vahe Kuzoyan built software tools for their fathers' contracting businesses. But they soon realized that their technology could turn into a lucrative business of its own. So in 2013, they cofounded ServiceTitan.
Think of the company's platform as an operating system for plumbers, electricians and HVAC installers. Just some of the functions include dispatching, marketing, scheduling, payroll, contracts, ads, timesheets and job costing.
"The contractor industry has traditionally been resistant to adopt new technologies," said Steven Wang, who is the CEO and founder of measuring software firm Measure Square. "But this has changed with the pandemic. This has been a benefit for companies like ServiceTitan."
Last year, the company raised $500 million. Tiger Global Management and Sequoia Capital Global Equities led the round of funding. As for its spot on this list of upcoming IPOs, it's likely to go public next year, according to Secfi.
Contributing Writer, Kiplinger.com
Tom Taulli has been developing software since the 1980s when he was in high school. He sold his applications to a variety of publications. In college, he started his first company, which focused on the development of e-learning systems. He would go on to create other companies as well, including Hypermart.net that was sold to InfoSpace in 1996. Along the way, Tom has written columns for online publications such as Bloomberg, Forbes, Barron's and Kiplinger. He has also written a variety of books, including Artificial Intelligence Basics: A Non-Technical Introduction. He can be reached on Twitter at @ttaulli.