8 Hot Upcoming IPOs to Watch
The most exciting upcoming IPOs include an online sportswear retailer, a healthcare billing platform and an enterprise software firm.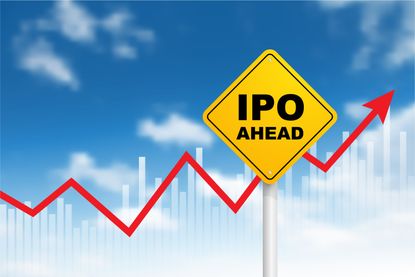 (Image credit: Getty Images)
The initial public offering (IPO) market is starting to show signs of life after an awful drought that lasted nearly two years. Investors have more to look forward to, as well, with several upcoming IPOs likely to roll out over the next several months.
In the third quarter of 2023, there were 30 IPOs that hit the market, raising $7.8 billion, according to Renaissance Capital. This was actually more than for all of 2022. The biggest offering was from Arm Holdings (ARM), one of the world's largest semiconductor companies whose technologies are found in more than 99% of all smartphones worldwide. As for the Arm IPO, it raised $4.87 billion – making it one of the largest IPOs in U.S. history.
Another notable deal was Instacart (CART). Maplebear, the tech company that does business as Instacart, operates a platform to provide on-demand delivery, primarily for groceries. In the first half of 2023, Instacart reported $1.5 billion in revenue, up 31% year-over-year. The company has 7.7 million monthly active orderers.
Then there was the offering from Klaviyo (KVYO), a top provider of online marketing services. In the first six months of 2023, KVYO grew revenue by over 50% to $320.7 million and swung to a profit of $15.2 million. In its IPO, Klaviyo raised $576 million.
On the price charts, however, the offerings have been mostly a disappointment. Arm shares are up about 8% from their IPO price, while Instacart is trading at about 13% below its offering price. Yet Klaviyo has managed to gain 12%.
IPO market rebound could continue
Then again, the market environment remains challenging. Interest rates continue to grind higher and there are growing concerns that the economy is slowing. Despite this, it's encouraging that Wall Street can get deals done.
"While muted filing activity and market turbulence at quarter-end give us pause, we are still encouraged by the return of large tech IPOs, and remain cautiously optimistic about IPO activity gradually accelerating through the rest of 2023 and into 2024," writes Renaissance Capital in its third-quarter IPO review.
Indeed, we're starting to see a few more companies testing the waters, making now the best time to explore the most anticipated upcoming IPOs. I have covered the best upcoming IPOs to watch for Kiplinger for several years now. For this list, I focused on large, more established names that should generate plenty of excitement on Wall Street and Main Street alike.
Data is as of November 14. Where possible, we have provided reported expectations for timelines and/or valuations for the upcoming IPOs.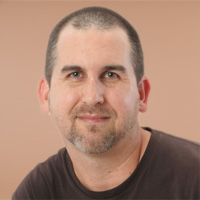 Contributing Writer, Kiplinger.com
Tom Taulli has been developing software since the 1980s when he was in high school. He sold his applications to a variety of publications. In college, he started his first company, which focused on the development of e-learning systems. He would go on to create other companies as well, including Hypermart.net that was sold to InfoSpace in 1996. Along the way, Tom has written columns for online publications such as Bloomberg, Forbes, Barron's and Kiplinger. He has also written a variety of books, including Artificial Intelligence Basics: A Non-Technical Introduction. He can be reached on Twitter at @ttaulli.