The 25 Biggest U.S. IPOs of All Time
Initial public offerings (IPOs) are the process companies use to tap the public stock markets for capital.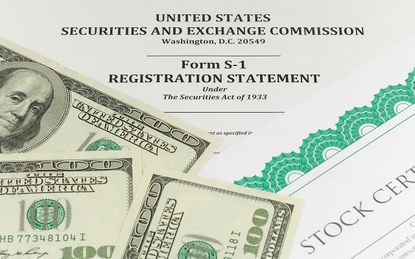 (Image credit: Getty Images)
Initial public offerings (IPOs) are the process companies use to tap the public stock markets for capital. They usually involve early-stage businesses that are looking for fresh fuel for growth; many are small opportunities, but a few have mammoth potential.
IPOs aren't guaranteed tickets to riches, as implosions such as Pets.com and Webvan proved. But they can produce explosive returns, and in a hurry. Through the end of September, 38 offerings had produced returns of 50% or more. One thing 2018 has lacked, however, is the mega-deal – an offering such as Facebook (FB) or Alibaba (BABA) that sets the world on fire. That should change in 2019.
Dara Khosrowshahi, CEO of ride-hailing service Uber, says the company expects to execute an IPO next year. "Uber is a widely known brand that connects with millions of consumers and they have also received large amounts of capital from investors over the years," says Scott Coyle, CEO of ClickIPO, an online platform that allows retail investors to purchase IPOs. No wonder then, that The Wall Street Journal reported that proposals from Goldman Sachs and Morgan Stanley valued the company at more than $120 billion. Given that IPOs often raise about 10% to 15% of their projected worth, that could be a $12 billion-$18 billion raise.
Where would that rank among America's biggest IPOs? Today we'll look back on the 25 biggest deals in U.S. history, as measured by money raised.
Data is as of Oct. 18, 2018. IPO deal data provided by IPOScoop.com LLC, which is an independent news and research firm for public offerings. Stocks listed in reverse order of money raised in the IPO.
Contributing Writer, Kiplinger.com
Tom Taulli has been developing software since the 1980s when he was in high school. He sold his applications to a variety of publications. In college, he started his first company, which focused on the development of e-learning systems. He would go on to create other companies as well, including Hypermart.net that was sold to InfoSpace in 1996. Along the way, Tom has written columns for online publications such as Bloomberg, Forbes, Barron's and Kiplinger. He has also written a variety of books, including Artificial Intelligence Basics: A Non-Technical Introduction. He can be reached on Twitter at @ttaulli.