What Is AI Investing?
Curious about the AI investing boom? Here, we take a look at what exactly is AI and how investors can get a piece of the billion-dollar megatrend.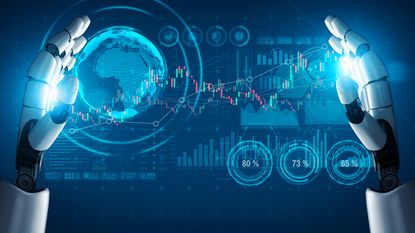 (Image credit: Getty Images)
AI investing has been the megatrend in 2023 – and for good reason. Goldman Sachs economists expect generative artificial intelligence to boost global labor productivity by 1 percentage point per year over the next decade, and, historically, "such periods of rapid productivity growth have been led by large investment cycles," they say.
What's more, the economists from Goldman Sachs believe that "AI investment could grow rapidly in the next couple of years, approaching $100 billion in the U.S. and $200 billion globally in today's dollars by 2025."
This type of investment can fuel massive growth in companies focused on artificial intelligence, and, in turn, boost returns for AI stocks.
Subscribe to Kiplinger's Personal Finance
Be a smarter, better informed investor.
Save up to 74%
Sign up for Kiplinger's Free E-Newsletters
Profit and prosper with the best of expert advice on investing, taxes, retirement, personal finance and more - straight to your e-mail.
Profit and prosper with the best of expert advice - straight to your e-mail.
"We look at AI as a long-term theme and we're still in the very early innings of this multi-decade computational transformation," said Tejas Dessai, research analyst at Global X ETFs.
And the proof that AI is the hottest corner of the market right now is in the pudding. For instance, over the past five years, Global X's Artificial Intelligence & Technology ETF (AIQ) has averaged an annual return of 13.5%. But so far in 2023, the exchange-traded fund is up nearly 40%.
What Is AI?
OpenAI's ChatGPT has highlighted the power of AI for millions of people. It can seemingly provide an answer on just about any topic. As for the definition of AI, ChatGPT says it is "the simulation of human intelligence in machines that are programmed to think and act like humans."
This is a good overview of the topic, but it's important for those considering AI investing to understand some of the core components.
The fuel for AI is data. Usually, this is an enormous amount of data, which sophisticated algorithms process to come up with predictions and insights.
There are different types of models, including:
Machine learning, which uses advanced statistics to find patterns in data. This can help forecast the stock market or provide recommendations, say like on Netflix (NFLX) or Amazon.com (AMZN).
Deep learning, which is a more complex version of machine learning and mimics the human brain. This category of AI has experienced many breakthroughs during the past decade, such as with image and voice recognition, diagnosing diseases and interpreting natural language.
Generative AI, which creates content, including text, images, audio or video. This technology is at the heart of ChatGPT. The systems are called large language models (LLMs) or foundation models. "They use an innovative technology called the transformer," said Muddu Sudhakar, CEO and co-founder of Aisera, a venture-backed generative AI company that focuses on larger enterprises. "Instead of processing one word at a time, it does it all at once. This has ushered in major improvements in performance."
What are the best AI stocks to invest in now?
Investors wanting to know how to invest in AI will want to start with the best AI stocks. There are only a handful of pure-play artificial intelligence companies out there right now, including C3.ai (AI), which sells a suite of software applications that allows for low-code and no-code use of AI. The platform also has generative AI capabilities.
However, when it comes to AI stocks, these are usually companies where a part of the business benefits from the technology. Some of the top firms include:
Nvidia (NVDA). This is the world's most valuable semiconductor company, with a market capitalization of $1.1 trillion. NVDA develops GPUs, or graphics processing units, that allow for parallel processing of data. This capability has become a must-have for developing AI applications and an overwhelming majority of them use Nvidia chips. The company also has its own software platform called Cuda. This has been another key differentiator for NVDA.
Accenture (ACN). As companies scramble to implement AI, they need the help from data science experts. This has become a big growth area for Accenture. For the next three years, ACN plans to spend $3 billion on its AI efforts. This includes doubling its headcount for AI talent to 80,000.
Microsoft (MSFT). The company had the foresight to invest $1 billion in OpenAI in 2019. Since then, it has invested an additional $12 billion. This has positioned Microsoft to benefit from the AI investing megatrend. The company has also built a state-of-the-art supercomputer for applications like ChatGPT. Additionally, Microsoft is aggressively integrating AI across its product lines, such as Office, its GitHub developer tools and security offerings.
For those looking for more widespread exposure to artificial intelligence stocks, there are also the best AI ETFs.
How can I use AI for investing?
There are many web and mobile apps that leverage AI for investing. Even traditional financial services companies like Charles Schwab (SCHW) have standout features.
But let's take a look at some interesting startups:
PortfolioPilot from Global Predictions: This connects a user's entire net worth to a sophisticated engine that allows for personalized recommendations. The platform has over $5.8 billion in assets. "We use AI to make the kind of top-tier tools and insights often reserved for big banks and hedge funds accessible to everyday investors," says Alexander Harmsen, founder and CEO of Global Predictions. The company also has created a ChatGPT plugin for its app.
Follow: This is a social investing app that uses AI for making recommendations. The system helps to create thematic portfolios based on systems like ChatGPT. "The AI portfolios allow users to take a strategic amount of capital, put it behind a cause they support or an industry they are passionate about, and leave much of the research up to AI," says Miles Cole, CEO and co-founder of Follow.
Related content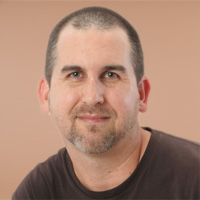 Contributing Writer, Kiplinger.com
Tom Taulli has been developing software since the 1980s when he was in high school. He sold his applications to a variety of publications. In college, he started his first company, which focused on the development of e-learning systems. He would go on to create other companies as well, including Hypermart.net that was sold to InfoSpace in 1996. Along the way, Tom has written columns for online publications such as Bloomberg, Forbes, Barron's and Kiplinger. He has also written a variety of books, including Artificial Intelligence Basics: A Non-Technical Introduction. He can be reached on Twitter at @ttaulli.