The Top Artificial Intelligence (AI) ETFs
Artificial intelligence could define the next decade. These five AI ETFs provide investors with well-rounded exposure as this technology comes into its own.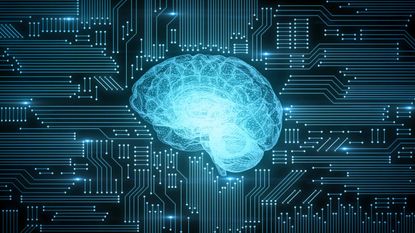 (Image credit: Getty Images)
Artificial intelligence is positioned to be among the top investing trends of the next few years. But make no mistake: AI is already here.
The global artificial intelligence market reached $39.9 billion in 2019, according to business consulting firm Grand View Research, a business consulting firm. Artificial intelligence stocks such as Amazon.com (AMZN (opens in new tab)), Tesla (TSLA (opens in new tab)) and Nvidia (NVDA (opens in new tab)) have been market darlings over the past year, lapping the broader market several times over. Exchange-traded funds (ETFs) are getting in on the action too, with most AI ETFs at least doubling the market since this time last year.
And yet somehow, artificial intelligence still has a world of room to stretch its legs ... er, mind.
"From self-driving vehicles to crucial life-saving medical gear, AI is being infused virtually to every apparatus and program," writes Grand View Research, which predicts the global artificial intelligence market will grow at 42.2% annually between 2020 to 2027. "AI is proven to be the significant revolutionary element of the upcoming digital era."
However, if you'd prefer to the avoid the pitfalls of trying to pick individual stocks, a growing list of funds allow you to invest broadly in the rise of this nascent industry. Here are five of the best artificial intelligence ETFs for the job.
Senior Investing Editor, Kiplinger.com
Kyle is senior investing editor for Kiplinger.com. As a writer and columnist, he also specializes in exchange-traded funds. He joined Kiplinger in September 2017 after spending six years at InvestorPlace.com, where he managed the editorial staff. His work has appeared in several outlets, including U.S. News & World Report and MSN Money, he has appeared as a guest on Fox Business Network and Money Radio, and he has been quoted in MarketWatch, Vice and Univision, among other outlets. He is a proud graduate of The Ohio State University, where he earned a BA in journalism.