7 Best Robotics and AI ETFs
Artificial intelligence could define this decade. These seven AI ETFs provide investors with well-rounded exposure as this technology comes into its own.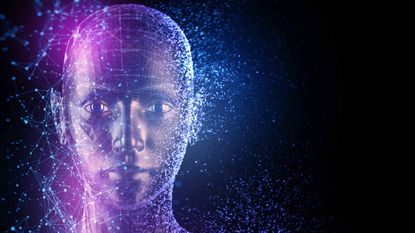 (Image credit: Getty Images)
Artificial intelligence (AI) and robotics are anything but new, and investors have had access to related stocks and funds for years. But rapid developments in both technologies have seemingly turned the present into a pivotal point for their respective industries – and for the future prospects of robotics and AI ETFs.
If you take in any financial media at all, you might have heard more about artificial intelligence in the past few weeks than you have in your life. Consider this: S&P 500 companies have mentioned AI 1,072 times so far during their first-quarter earnings calls, according to Bloomberg. Meta Platforms (META), Alphabet (GOOGL), Microsoft (MSFT) and Amazon (AMZN) accounted for 168 of those mentions, says Business Insider.
Among the reasons? The wild growth of AI-powered chatbots. Open AI's ChatGPT chatbot crossed 1 million users just five days after its launch in late November 2022, and reached 100 million monthly active users by January – a feat that UBS said made ChatGPT the fastest-growing consumer application ever.
It's not just ChatGPT, however – the entire AI industry is poised for breakneck growth. According to Grand View Research estimates, the AI industry is expected to surge from about $197 billion in 2023 to $1.8 trillion by 2030, representing a wild compound annual growth rate of 37%. "The continuous research and innovation directed by tech giants are driving the adoption of advanced technologies in industry verticals, such as automotive, healthcare, retail, finance, and manufacturing," Grand View says.
Industrial robotics, while tamer by comparison, is still estimated to swell from $30 billion to more than $60 billion (~11% CAGR) in the same time frame, Grand View Research adds.
No doubt, many investors are increasingly considering chasing that growth – but how you do it matters. You could consider individual AI stocks, though if you make the wrong concentrated bets, you could lose big even if artificial intelligence continues to take off. And you could consider seeking out the best ETFs to buy in the broader tech sector that have some AI exposure, though you risk watering down your exposure to the artificial intelligence and robotics industries.
Perhaps your best bet, then, is to invest in robotics and AI ETFs – and we're going to introduce you to seven such funds today. Each ETF provides its own unique take on these explosive industries – so take note of their differences when determining which fund is your ideal way of investing in the space.
Disclaimer
Data is as of May 10.
Kyle Woodley is the Editor-in-Chief of Young and The Invested, a site dedicated to improving the personal finances and financial literacy of parents and children. He also writes the weekly The Weekend Tea newsletter, which covers both news and analysis about spending, saving, investing, the economy and more.
Kyle was previously the Senior Investing Editor for Kiplinger.com, and the Managing Editor for InvestorPlace.com before that. His work has appeared in several outlets, including Yahoo! Finance, MSN Money, Barchart, The Globe & Mail and the Nasdaq. He also has appeared as a guest on Fox Business Network and Money Radio, among other shows and podcasts, and he has been quoted in several outlets, including MarketWatch, Vice and Univision. He is a proud graduate of The Ohio State University, where he earned a BA in journalism.
You can check out his thoughts on the markets (and more) at @KyleWoodley.