9 Bitcoin ETFs and Cryptocurrency Funds You Should Know
After a volatile 2022, Bitcoin and other digital currencies are stabilizing. Here are nine Bitcoin ETFs and crypto funds to gain exposure to the space.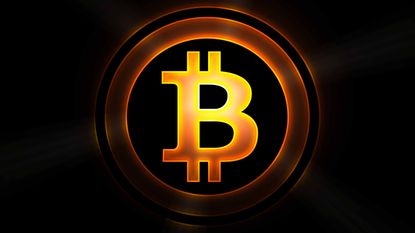 (Image credit: Getty Images)
The rapid rise and fall of cryptocurrency prices over the past two years has hurt asset gathering for Bitcoin ETFs, as well as cryptocurrency and blockchain-related funds.
Cryptocurrencies have been surprisingly calm so far in 2023, eschewing much of the volatility they've become known for in the past. That's excellent news if you're a longtime investor.
The latest hurdle for the cryptocurrency industry to overcome in the U.S. was the collapse of Signature Bank, along with the winding down of Silvergate Capital, a lender to the crypto industry.
With the exit of three crypto-friendly financial institutions, it's going to take time for the industry to replace those businesses.
"These were the two most bitcoin-friendly banks, supporting the lion's share of fiat settlement for bitcoin trades between trading counterparties in the U.S.," Mike Brock wrote in a blog post, as reported by CNBC (opens in new tab). Brock is the CEO of TBD at Block (SQ (opens in new tab)), a unit which focuses on cryptocurrency and decentralized finance.
However, as with any dislocated industry, other North American financial institutions will step in to fill the void left by their departure.
"Near-term, crypto banking in North America is a tough place," said crypto industry executive Mike Bucella. "However there is a long tail of challenger banks that may take up that slack."
The ProShares Bitcoin Strategy ETF's (BITO (opens in new tab)) October 2021 launch kicked off a flurry of new crypto funds coming to market. While that has slowed in North America, Global X just launched three new exchange-traded products (opens in new tab) in Europe that are available for sale in seven different countries including Germany and Sweden. They are the first launches in 2023, suggesting last year's slowdown is over.
Here are nine bitcoin ETFs and other cryptocurrency funds available to investors today. This includes the Bitcoin futures ETFs, but the majority of these products either deal in equities that are somehow involved with cryptocurrencies, or in other types of exposure that have their own twists and turns.
Data is as of March 27, unless otherwise indicated.
Contributing Writer, Kiplinger.com
Will has written professionally for investment and finance publications in both the U.S. and Canada since 2004. A native of Toronto, Canada, his sole objective is to help people become better and more informed investors. Fascinated by how companies make money, he's a keen student of business history. Married and now living in Halifax, Nova Scotia, he's also got an interest in equity and debt crowdfunding.