The 25 Best Low-Fee Mutual Funds You Can Buy
The key to building wealth long-term is buying high-quality, low-cost mutual funds run by seasoned stock pickers. Here are our favorites: The Kiplinger 25.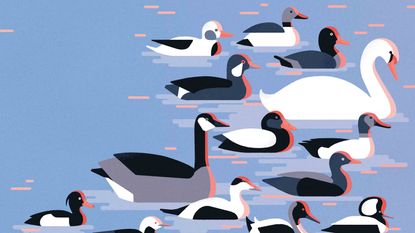 (Image credit: Illustration by Maria Hergueta)
The Kiplinger 25 list of our favorite no-load mutual funds dates back to 2004, and our coverage of mutual funds goes all the way back to the 1950s. We believe in holding funds rather than trading them, so we focus on promising mutual funds with solid long-term records – and managers with tenures to match.
This year, we're making two changes to the Kip 25 roster. We are adding a bank-loan fund, T. Rowe Price Floating Rate (PRFRX (opens in new tab)), to hedge against a rise in interest rates. Bond prices and interest rates tend to move in opposite directions, but the kind of debt that this fund buys comes with coupon rates that adjust every three months in step with a short-term benchmark.
To make room for it, we're taking out DoubleLine Total Return Bond (DLTNX (opens in new tab)). We respect manager Jeffrey Gundlach and this fund's strategy, and you should hold on to shares if you already own them. But Total Return Bond was one of three core bond funds in the Kip 25, and its strategy is less diversified across bond sectors than the other two. Bond funds face challenging times ahead, but something is always working, and a nimbler strategy may be better in the near term.
To address rising inflation, we're adding TCW Enhanced Commodity Strategy (TGABX (opens in new tab)), which aims to beat an index that tracks a basket of commodities, including copper and cotton. Although we believe inflation will calm down from its recent spike to 7.9%, it will likely settle at a higher rate than it has been in recent years. Kiplinger forecasts an inflation rate of 6.5% at year's end.
To make room for the fund, Vanguard Wellington (VWELX (opens in new tab)), a balanced fund that has undergone a shift in key managers in recent years, is coming out.
Here are our picks for the best 25 low-fee mutual funds: what makes them tick, and what kind of returns they've delivered.
Data is as of March 24, unless otherwise noted. Three-, five- and 10-year returns are annualized. Yields on equity funds represent the trailing 12-month yield. Yields on balanced and bond funds are SEC yields, which reflect the interest earned after deducting fund expenses for the most recent 30-day period.
Senior Associate Editor, Kiplinger's Personal Finance
Nellie joined Kiplinger in August 2011 after a seven-year stint in Hong Kong. There, she worked for the Wall Street Journal Asia, where as lifestyle editor, she launched and edited Scene Asia, an online guide to food, wine, entertainment and the arts in Asia. Prior to that, she was an editor at Weekend Journal, the Friday lifestyle section of the Wall Street Journal Asia. Kiplinger isn't Nellie's first foray into personal finance: She has also worked at SmartMoney (rising from fact-checker to senior writer), and she was a senior editor at Money.