The Kiplinger Dividend 15: Our Favorite Dividend-Paying Stocks
All of our favorite dividend stocks hiked payouts over the past year, and yields, on average, trounced the yield of the S&P 500.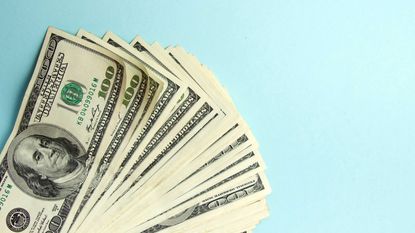 (Image credit: Getty Images)
The past year was a recovery year for dividends.
A record profit rebound for U.S. companies powered by the reopening of the economy puts the S&P 500 Index on track in 2021 for its 10th straight year of record dividend payouts.
In the third quarter, S&P dividends hit a quarterly record of $15.36 per share, and forecasts point to a new record in the fourth quarter. For the full year, S&P Dow Jones Indices sees payouts rising nearly 5%, to $60.97, for stocks in the index, following 2020's record payout of $58.28.
Unlike last year, when 42 S&P 500 companies suspended dividends to preserve cash during the pandemic, just one stock halted payouts this year. "Dividends are back," says Howard Silverblatt, senior index analyst at S&P.
Members of the Kiplinger Dividend 15, our favorite dividend stocks, benefited from the resurgence. All of our companies boosted their payouts over the past year. As a group, our dividend payers yield an average of 3.2%, more than twice the S&P 500's 1.4% yield.
Things weren't as rosy on a total-return basis, however. Over the past 12 months, the Dividend 15 returned 21.1%, on average, compared with a 29.3% gain for the broad market. The biggest gainer was asset manager Blackstone, whose shares rose 116.8% in the past year. Emerson Electric, drugmaker AbbVie, computer chip manufacturer Texas Instruments and energy firm Enterprise Products Partners also posted market-beating returns. Laggards were led by Air Products & Chemicals and defense contractor Lockheed Martin.
Disclaimer
Annual dividend is based on the most recent dividend payment. Five-year dividend growth rate is annualized. Sources: Company websites, Morningstar, S&P Dow Jones Indices, Yahoo Finance. Returns and data are through Oct. 8.