Kiplinger ESG 20: Our Favorite ESG Stock and Fund Picks for Investors
Doing good and making money are no contradiction with these ESG stock and fund picks that ride the trend of socially conscious investing.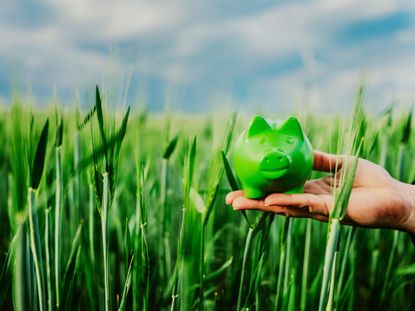 (Image credit: Getty Images)
It has been a challenging year for ESG investing, or investing with an eye toward environmental, social and corporate governance issues. After years of booming growth, U.S. investors last year started pulling money out of funds billing themselves as environmentally or socially aware, with a total net outflow of $7 billion in the 12 months ending July 31, according to fund data company Lipper.
Republican leaders in Texas and Florida pulled state funds out of BlackRock (BLK), the nation's largest money manager, for its support of ESG investing. And BlackRock rewrote much of its promotional material to replace the term ESG with words such as sustainability. Also this year, major brands such as Target (TGT) and Anheuser-Busch InBev's (BUD) Budweiser suffered sales drops due to backlashes from consumers upset at promotions highlighting gay and transgender communities.
Politics aside, ESG investing is "suffering a major identity crisis that is perhaps deserved," says Robert Jenkins, global head of research for Lipper, which publishes the Refinitiv ESG ratings. Investors and others have pushed back hard against overhyped ESG credentials (a practice sometimes called greenwashing). But ESG is far from dead. Now, corporate executives and fund managers are more often seeking to provide investors with precise terminology and specific facts to show a company's commitment to issues that are truly material to the firm's business. "It is a maturing, necessary step," says Jenkins.
A further step toward maturity may be in the works: The Securities and Exchange Commission (SEC) is considering new rules to standardize ESG-related data so that investors can better compare options. Proposals under consideration would require companies to post information on climate risks they face and crack down on investment funds that misleadingly claim to focus on ESG-friendly stocks.
For now, although the nomenclature is changing and standards are evolving, the very real risks that companies are addressing still fall under the broad environmental, social and governance rubric, says Andrew Behar, chief executive officer of As You Sow, a nonprofit that uses shareholder advocacy to advance environmental and social causes. "You can't spell investing without the letters E, S and G," he quips.
Kiplinger's favorite ESG stocks and funds
With this in mind, here is the Kiplinger ESG 20, a list of our favorite stocks and funds with an environmental, social or governance focus and healthy financial prospects.
Each of our picks for the best stocks to buy has a strong record on at least one ESG pillar. But no company can be all things to all people; a firm we've highlighted for its strong governance focus, for example, may not also be an environmental star. As such, we have broken down our stock picks into three separate categories:
Environmental stewards: These companies offer products, services or technologies that provide solutions to problems such as greenhouse gas emissions, air and water pollution, or resource scarcity.
Social standouts: These companies support their employees, customers and suppliers and treat them fairly, while positively impacting their community and the world at large.
Governance leaders: These companies are committed to diverse and independent boards, strong ethics policies, responsible executive pay that is tied to performance, and combatting corruption.
Meanwhile, our five favorite ESG funds are all focused on sustainability, but each has a unique approach. These funds might focus on an ESG category, seek a measurable impact on a specific challenge, integrate ESG criteria into a broader strategy or engage with firms to improve ESG practices.
For details on how our picks have performed and why we think they are standouts, read on. All returns and data are as of August 31, 2023.

Senior Associate Editor, Kiplinger's Personal Finance
Nellie joined Kiplinger in August 2011 after a seven-year stint in Hong Kong. There, she worked for the Wall Street Journal Asia, where as lifestyle editor, she launched and edited Scene Asia, an online guide to food, wine, entertainment and the arts in Asia. Prior to that, she was an editor at Weekend Journal, the Friday lifestyle section of the Wall Street Journal Asia. Kiplinger isn't Nellie's first foray into personal finance: She has also worked at SmartMoney (rising from fact-checker to senior writer), and she was a senior editor at Money.
With contributions from
Kim ClarkSenior Associate Editor, Kiplinger's Personal Finance