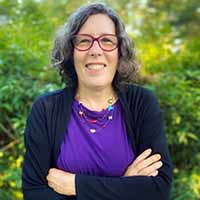 Kim Clark
Senior Associate Editor, Kiplinger's Personal Finance
Kim Clark joined the Kiplinger investing team in August 2022. She is a veteran financial journalist who has previously covered business, economics, personal finance and investing at Fortune, U.S News & World Report, Money magazine, the Baltimore Sun and the Portland (ME) Press Herald. At Money, she was part of a team that won a Gerald Loeb award for coverage of elder finances. At the Baltimore Sun, she and a political reporter uncovered the city comptroller's financial shenanigans, which included collecting the salary of a phantom employee.
Clark is also one of the nation's most experienced journalists covering college financial aid. She spearheaded the creation of Money's value-based college rankings, which is based on objective measures such as true affordability, debt loads and alumni earnings. She won the Education Writers Association's top magazine investigative prize for a story on insurance agents who used false claims about college financial aid to sell policies. Just before joining Kiplinger, she was the deputy director of the Education Writers Association, leading the training of the nation's higher education journalists, and presenting at events such as SXSW EDU, Investigative Reporters & Editors conferences, and many higher education organization convenings.
She holds a B.A. with honors from Brown University and a Master's in Public Administration from Harvard's John F. Kennedy School of Government. Long before joining the Kiplinger staff, she won a Kiplinger fellowship, a six-month post-graduate fellowship in new media at The Ohio State University. Her project, Financialaidletter.com, was the first site to publicly post colleges' financial aid notifications, documenting how misleading some colleges' communications are about loans and costs.
She is also a prize-winning gardener. In her spare time, she picks up litter.