Kip ETF 20: The Best Cheap ETFs You Can Buy
Build a solid core for your portfolio and explore new opportunities with our favorite cheap ETFs.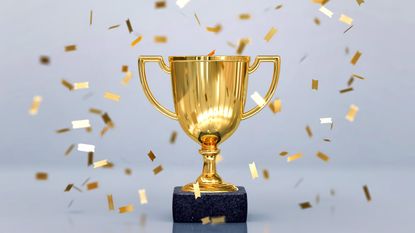 (Image credit: Getty Images)
Exchange-traded funds (ETFs) have grown in popularity over the past two decades – and for good reason. They offer flexibility for investors by allowing them to diversify their portfolios across a basket of dozens, hundreds or even thousands. And ETFs, which trade like stocks, typically offer attractive fees.
But as assets in ETFs swell, so too do the number of products investors must sift through. If you don't have time to rifle through literally thousands of funds, we can help simplify your search with the Kiplinger ETF 20: our favorite cheap ETFs.
This list of the best ETFs with low fees – both equity and bond alike – can help you build a core portfolio, as well as make tactical plays depending on which way the market winds are blowing.
Read on for more analysis of our favorite cheap ETFs. These Kip ETF 20 picks allow investors to tackle various strategies at a low cost.
Disclaimer
Data is as of July 28, 2023. Data is courtesy of Dow Jones, fund companies, Morningstar, MSCI and YCharts. Yields represent the trailing 12-month yield, which is a standard measure for equity funds.

Senior Associate Editor, Kiplinger's Personal Finance
Nellie joined Kiplinger in August 2011 after a seven-year stint in Hong Kong. There, she worked for the Wall Street Journal Asia, where as lifestyle editor, she launched and edited Scene Asia, an online guide to food, wine, entertainment and the arts in Asia. Prior to that, she was an editor at Weekend Journal, the Friday lifestyle section of the Wall Street Journal Asia. Kiplinger isn't Nellie's first foray into personal finance: She has also worked at SmartMoney (rising from fact-checker to senior writer), and she was a senior editor at Money.