11 Emerging Market Stocks That Analysts Love
It's been a rough stretch for the global equities market, but Wall Street's pros think these emerging market stocks are top plays going forward.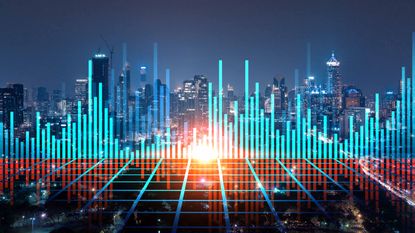 (Image credit: Getty Images)
Right now, it's easy to be down on the global stock market. While the U.S. market is off about 7% so far in 2022, emerging market stocks are about 10% lower than where they were to start the year.
And with the ongoing conflict in Ukraine and inflation at its highest level in decades, it can be hard for investors to see the forest for the trees.
But those willing to look past the short-term struggle in global stocks could find opportunities for high-quality bargain plays in emerging markets such as China, Brazil and India.
These economies have long-term growth potential from emerging consumer and technology trends, and as the pressures caused by the coronavirus pandemic are abating there could be some significant upside in select names across these regions.
Here, we look at 11 top-rated emerging market stocks. The names featured here are some of the best EM plays from several of the biggest developing nations, and each boasts consensus Buy or Strong Buy recommendations from Wall Street's pros.
Data is as of April 18. Analysts' consensus recommendations courtesy of S&P Global Market Intelligence. Stocks listed in reverse order of analysts' consensus recommendations.
Contributing Writer, Kiplinger.com
Jeff Reeves has covered finance and capital markets since 2008, contributing to outlets including CNBC, the Fox Business Network, the Wall Street Journal digital network, USA Today, US News & World Report and CNN Money.