15 Best Things to Buy at Dollar Stores (Dollar Tree Included)
You might be surprised by some of the items you can and should purchase for just a buck.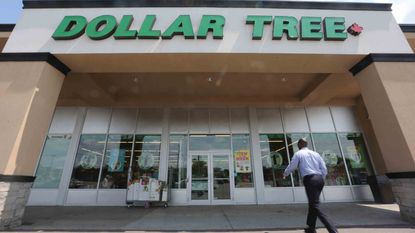 (Image credit: Getty Images)
There you go with that reflexive sniffiness about dollar stores. You get what you pay for, right? Nothing but brand-name knockoffs or cheap stuff built to not last, you figure. And then the biggest player in the game, Dollar Tree, raised its fixed price from $1 to $1.25 on most items. How is that even a dollar store?
For many products sold at dollar stores, you're not wrong about quality and value, as we told you in our guide to the worst things to buy at dollar stores.

But there are also lots of good deals lurking at the dollar store, and with inflation eating ever deeper into household budgets, everyone is looking for a way to save. Analysts note the Dollar Trees of the retail world are widening their selection – and, with it, their range of customers. Alongside those with tight budgets, you'll also find people less short on cash (as well as ever more millennials) bargain-hunting in the aisles of dollar stores.
The NPD Group, which studies consumer spending for the retail industry, recently found that 19% of the money spent at dollar stores came from households with annual income exceeding $100,000. "Considering that nearly one in five dollars spent there is contributed by the affluent, dollar stores' value proposition clearly resonates across economic segments," says NPD's Andy Mantis.
Another consumer spending tracker, Checkout Tracking, found millennials with annual incomes of $100,000 or more made purchases at these stores nearly 13 times a year and spent more than $135.
We spoke with shopping experts and prowled stores to identify some of the best buys at dollar stores. Take note, however, that our price comparisons aren't always oranges-to-oranges. Brands and package sizes vary between products stocked by Dollar Tree — manufacturers do this deliberately — and those carried by other retailers.
A quick tip out of the gate, from consumer savings expert Andrea Woroch: Shop online! Many don't realize that price comparisons are possible before you even pull into the dollar store's lot.
"Plus," she notes, " you can find coupons to save on those online dollar store purchases through deal aggregators like CouponFollow.com."
1/15
1. Greeting cards
Do you get sticker shock when shopping for greeting cards in the supermarket aisles? Four dollars for someone's old joke on a piece of paper?

Select Dollar Tree stores, where every greeting card is (still) $1 or less, are the place to stock up. These aren't cheap knockoffs, either. They're mostly from one of two Hallmark card lines, Expressions by Hallmark or Heartline by Hallmark. An even better deal comes from the Heartline lineup of cards. They are two for $1. At a nearby Walmart, Hallmark cards started at $2.97, or nearly three times the price of a Hallmark card at Dollar Tree.
"Given all the different occasions and situations you can buy a greeting card for, it's no surprise the costs can add up quickly," says Julie Ramhold, consumer analyst with DealNews. "One card at a standard big box store can set you back $5 or more, depending on how fancy it is. ... The message inside is what matters, so opt for stocking up at your local dollar store – that way, you'll have them on hand whenever an occasion arises."
Bonus: The Hallmark cards from Dollar Tree don't have the price on the back. Your recipient need never know.
2/15
2. Pregnancy tests
Buying pregnancy test kits from the dollar store? You might have your doubts. This is important stuff.
Indeed, "paying a buck to see if you might be pregnant seems a risky proposition," says Kyle James, founder of the shopping deals website RatherBeShopping. "But tests have been done, and they're just as good as the $10-$15 variety you'll find at major drugstores."
We checked those prices. In the pharmacy aisles at Walmart, the least-expensive pregnancy test, the EZ Life pregnancy test kit, was selling for $2.57 (there were more expensive brands nearby). At Dollar Tree, all three pregnancy test kits on offer are accuracy," are $1.25.
3/15
3. Candy
We've noted in the past that candy sometimes isn't a good deal at dollar stores, especially if you're going to buy large quantities for holiday time (warehouse clubs have better values). But there are exceptions to that rule.
Says James, "My family always hits the dollar store for candy on the way to the movies. With movie tickets darn near $18 a head, paying $3 for a bag of Red Vines makes NO sense. Always hit up the dollar store for sweet candy bargains, and smuggle them into the flick."

Ramhold is also on board with candy from the dollar store, too, but not just for the movies. "Not all candy is created equal, but many dollar stores carry brand-name treats at discounted prices," says Ramhold. "This is especially true around holidays when you can find themed candies for much less than the holiday aisle at other stores. Whether you need to create party favors, prepare for trick-or-treating, or stuff some stockings, the dollar store can be an excellent place to buy a ton of sweets for less."
4/15
4. Picture frames
When I moved into a new home, my new space had lots of room for pictures. And I didn't have enough frames. Now, mind you, some precious art you may want professionally framed, which can cost hundreds of dollars if it's a large centerpiece. Others may be pictures on nightstands decorating little-used rooms. You don't have to get all expensive-y in some places.
A picture frame is a "decorative item that can be surprisingly expensive, depending on the size and material of the frame," says Ramhold. Even if you don't want a plain black plastic frame "consider checking your local dollar store before heading to a big box store or a craft store to find something to display your pictures in," says Ramhold. "Some dollar stores will have metallic scroll designs or rustic wood frames that will suit a variety of decorating styles, and you'll pay far less there than you would at a craft store."
All sizes of frames at Dollar Tree are $1.25. At Walmart, for example, the lowest-priced picture and document frames start at $2.50.
5/15
5. Plant supplies
As soon as and gardening season picks up steam, you' probably spend a lot of time at big box stores including Home Depot, Lowe's and Walmart. But did you know you could cut some corners and save some dough-re-me at the dollar stores to score plant supplies?
"If you're re-potting plants, plant supplies like clay pots, glass marbles and dishes can be a good dollar store purchase," says smart shopping expert Trae Bodge of TrueTrae. "Make sure to check closely for damages before checking out."
One example: Garden Collection pre-molded coco plant liners for $1.25 at Dollar Tree.
6/15
6. Tape
You might call it "Scotch tape," and that's (sometimes) precisely what you'll find at dollar stores: Transparent tape bearing the 3M's iconic Scotch brand. Our recent visit to Dollar Tree came up short on the Scotch invisible tape brand (available online). An 800-inch roll of Jot brand invisible tape was $1.25.
But buy with caution here, even if it is a name brand.

"Items like packing tape, masking tape and Scotch tape can be a great deal, but compare how much is on the roll with what you've seen at other stores," says Bodge. "I've noticed that sometimes there can be less tape on dollar store rolls."
The Jot tape at Dollar Tree totaling 800 inches came to about .002 cents per inch. A refill pack of Scotch transparent tape, totalling 600 inches, was $5.19 at Staples – or .008 cents per inch.
7/15
7. Gift and party supplies
We routinely check in at the holidays to let you know gift and party supplies are almost always a good buy at dollar stores. That holds true for the rest of the year, when you're gifting or partying for most any event.
"Items like decorative bags, tissue paper and ribbon are worth a look," says Bodge. "Like with tape, check the quantity first to make sure you're getting enough for the occasion. One of my favorite items to purchase at a dollar store are Mylar balloons. I've found them to be far cheaper than the pharmacy or party store."
Indeed. A variety of Mylar, helium-filled balloons were pre-filled and ready to go with others waiting for you to choose them at Dollar Tree, all for $1.25. A nearby Kroger was selling them for $3.99-$8.99.
8/15
8. Picnic supplies (and our condiments to the chef)
There's more to score a bargain on at dollar stores for family picnics and maybe neighborhood parties.
"Whether you need a small amount of paper plates and cups, or even themed decorations, the dollar store is an ideal place to shop for these items," says Ramhold. "You typically only need them for one gathering, and those flimsy tablecloths will usually only last one party anyway, depending on how rowdy your guests are.
Why pay more for those items when you can get the same quality for a lower cost? And the savings on party supplies can be put toward the things that everyone is really interested in — food and drinks."
Speaking of food and picnics, tread with caution buying food items at the dollar store, but you almost can't go wrong — check expiration dates and compare container sizes — with condiments and disposable dinnerware.
For example, Dollar Tree sells a 20-ounce bottle of Hunt's tomato ketchup was $1.25 at Dollar Tree. It clocks in at $3.49 at Ralphs.
9/15
9. Office supplies
Don't overlook dollar stores when stocking up. But shop carefully.

"Composition books, poster board, foam core are good items to buy at the dollar store, but I would avoid pens, markers and anything mechanical, like staplers, because I wouldn't expect them to be of the highest quality," says Bodge. "For that reason, I would also avoid scissors."
We did some price comparisons. In most cases — from poster board, to index cards and staplers — Dollar Tree comes in well under its nearest competitor. For example white poster board is 50 cents a unit at Dollar Tree, while a mini stapler was $1.25. Poster board starts at $2.89 at Staples and a similar mini Tru Red brand stapler was $3.69.
But it always pays to check as for a regular item like printer/copier paper, at Dollar Tree you'd pay $1.25 (sensing a theme?) for 75 sheets of paper but at Staples, although the product price is higher, $7.15, for that you get 500 sheets. So the per sheet cost at Staples is lower.
10/15
10. Cleaning products
Cleaning products, especially the disposable kind, are a must-buy at dollar stores, with a caveat: "I would avoid liquid cleaners, as the efficacy tends to decrease over time (and you don't know how long the products have been sitting around)," says Bodge.
Otherwise, you're good to go with items such as powdered cleaners and steel wool and other cleaning pads, the experts say. A three-pack of Brillo Basics heavy-duty scour pads are, well, $1.25 at Dollar Tree. A similar three-pack of Target heavy-duty scour pads was $2.59.
If you still want a go at liquid toilet bowl cleaners, you can't beat the price at dollar stores. A 24-ounce bottle of Lysol Power liquid toilet bowl cleaner was $1.25. It was $2.27 at Walmart.
11/15
11. Vases
You can never have enough vases, especially in the spring, when those gorgeous flowers you planted last fall are in bloom. But why overpay?
Says Ramhold, "Dollar Tree offers plenty of variety when it comes to these vases, and all for $1.25 each! If you're looking for something that can be used year-round or even a nice seasonal vase, you'll find it for a good deal at Dollar Tree. While you'll spend far more by shopping elsewhere, even if the dollar store vase ends up breaking, the fact that it was less than $2 should make that event less devastating."
12/15
12. Hair accessories
"Anyone who uses hair accessories like ponytail holders and bobby pins likely knows that they can disappear frequently," says Ramhold. "You can typically get more bang for your buck by buying at the dollar store, and, as these aren't usually seen and just serve utilitarian purposes, there's no reason to spend more at other stores.
Additionally, if you do end up losing them, you'll likely feel okay if they didn't cost a pretty penny in the first place."
13/15
13. Cotton swabs
Here's a Q tip: Cotton swabs are a can't-go-wrong bargain at dollar stores, our experts say.
"These are especially popular as part of beauty routines, as well as detailed cleaning jobs, and the brands you find at the dollar store often perform just as well as name brands," says Ramhold. "You might even find name brands at certain [dollar] stores for less. Ordinarily, it's a good idea to buy these in bulk at a warehouse store just because of the price, but if you aren't a member of a warehouse club, or don't need that many, or just don't have a place to store them, shopping at a dollar store is definitely a solid alternative."
Bodge offers this tip, though: "If you need cotton balls or swabs, make sure they are 100% cotton before purchasing." Some manufacturers use synthetic materials in swabs.
14/15
14. Reading glasses
If you're like me, you have one, maybe two, pairs of prescription reading glasses strategically located (me: one in the home office, and the other in my pocket for everywhere else). I also have a boatload of "readers" stashed in our car, garage and other places.
Like hair accessories, reading glasses were made to be lost, so why pay more than you have to? Reading glasses at Staples start at under $6 when I checked. Instead, for $1.25, you can pick up a pair (or two or three) at Dollar Tree.
Just as with Costco, Target and other retailers, the readers at the dollar store come in various strengths.
15/15
15. Cold and frozen food
Dollar Stores have long been parodied for their choice of frozen foods and food items carried in cold cases. Take the $1 3.5-ounce frozen ribeye Dollar Tree sold not so long ago. It was sliced razor thin and, according to the packaging, was beefed up by as much as 30% solution. One YouTube food reviewer likened the taste and texture to Steak-umm, the frozen, thin-sliced molded beef product that adorned many a childhood sandwich.
But hey, even the fact that they had a cold and frozen food section was an improvement over years ago, when the food selection was limited to canned and packaged foods, with an emphasis on highly processed, often caloric items.
Today's dollar stores, many that operate in food deserts, are slowly coming around, with a wider selection of food.
Says Bodge, "Dollar stores are improving their food game and some dollar stores even have a refrigerated section! This can be a great place to save on frozen foods as well as cold items, like milk. With the cold items, like dairy products or meats, look for sell-by/expiration dates before purchasing."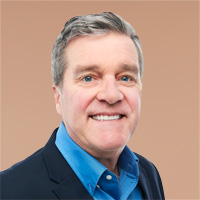 Bob was Senior Editor at Kiplinger.com for seven years and is now a contributor to the website. He has more than 40 years of experience in online, print and visual journalism. Bob has worked as an award-winning writer and editor in the Washington, D.C., market as well as at news organizations in New York, Michigan and California. Bob joined Kiplinger in 2016, bringing a wealth of expertise covering retail, entertainment, and money-saving trends and topics. He was one of the first journalists at a daily news organization to aggressively cover retail as a specialty and has been lauded in the retail industry for his expertise. Bob has also been an adjunct and associate professor of print, online and visual journalism at Syracuse University and Ithaca College. He has a master's degree from Syracuse University's S.I. Newhouse School of Public Communications and a bachelor's degree in communications and theater from Hope College.