The 10 Cheapest Countries to Visit
Despite inflation, there are some areas where the strong dollar will work in your favor.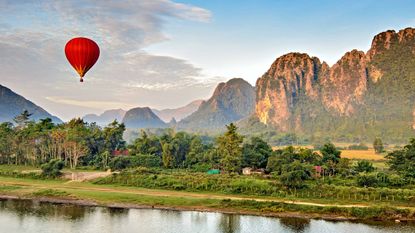 (Image credit: Getty Images)
If you're planning your next vacation, we've found the cheapest countries to visit around the world. Despite the effects of inflation on everything from eggs to electric cars, there are some places where your dollar will work in your favor, getting you an exotic trip for less than you might expect.
Our ranking is based on the average total daily cost you might pay once you reach your destination — including accommodation, food, and the daily cost of living. Obviously, the missing element is the cost of airfare, but flight costs vary so much depending on the time of year you're traveling, and where you're flying from, and to, that it's not helpful to factor those into our selection. If you want to know how to find and save money on flights to Europe, we've got some strategies for doing just that.
To give you some inspiration for your flight hunting, check out the top 10 cheapest countries to travel to in 2023.
Data sources include TheGlobalEconomy.com, Numbeo's cost of living database, and Budget Your Trip.
The 10 Cheapest Countries to Visit
Digital Producer, Kiplinger.com
Quincy is the digital producer at Kiplinger. He joined Kiplinger in May 2021. Before, he worked at Agora Financial - Paradigm Press and was a contributing writer for several other online media publications.
In his current role at Kiplinger, Quincy produces several newsletters, including Kiplinger Today, Investing Weekly, Tax Tips, Kiplinger's Special Report, and Closing Bell. At the same time, he writes numerous articles every month.
When he's not working, he's taking his dogs for a walk or fishing.