5 Ways to Save Money on Summer Flights to Europe
Follow these strategies to avoid paying top dollar to fly across the Atlantic.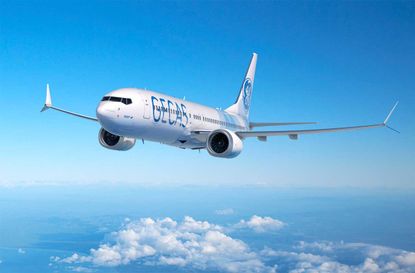 (Image credit: Getty Images)
Thinking about taking an international vacation this summer? If so, you won't be doing your wallet any favors by heading overseas during the peak travel season. That's right, summer is the most expensive time to travel (especially to Europe) because so many tourists head there at that time.
The cheapest time to travel long-haul is November through March, says SmarterTravel.com executive editor Anne Banas. Even European vacations in early fall and late spring are more affordable than in the summer. But don't despair. If a summer vacation to Europe is what works best for your schedule, there are ways to avoid paying an exorbitant amount to get across the Atlantic.
1. Book your flight early
Book your flight as early as possible. Ideally, you should book a flight to Europe 11 months before your trip to get the lowest fare, says Jeff Klee, CEO of CheapAir.com, which monitored fares for more than 4 million flights in 2013 to determine the best time to book flights. But that doesn't mean you'll pay top dollar for a summer flight to Europe if you book now. Just make sure you purchase tickets at least six weeks before your departure because fares will dramatically increase after that point, Klee says.
Subscribe to Kiplinger's Personal Finance
Be a smarter, better informed investor.
Save up to 74%
Sign up for Kiplinger's Free E-Newsletters
Profit and prosper with the best of expert advice on investing, taxes, retirement, personal finance and more - straight to your e-mail.
Profit and prosper with the best of expert advice - straight to your e-mail.
If there are still more than six weeks before you plan to travel, Banas recommends signing up for fare alerts from Kayak.com or Airfarewatchdog.com to be notified when the price drops on the flight you want to take. Although prices typically rise as the departure date for a flight nears, airlines occasionally release some seats back at the lowest fare level, Klee says. Also, sign up to receive e-mails from the airlines about fare sales and follow them on Twitter, where some airlines announce limited-time sales, says George Hobica, founder of Airfare Watchdog. If you see a good price on a flight you want to take, don't wait around — make sure you buy those tickets.
2. Fly mid-week
You'll usually get the best deal if you fly on a Tuesday or Wednesday (and include a Saturday night). These days tend to be the cheapest days to fly to Europe, whereas Friday and Sunday are the most expensive, Klee says. We've often found that, if you're flying long-haul, including a Saturday night stay in your plans reduces the overall cost. Worth checking...
3. Stay flexible
Check several travel date combinations. The price of flights also can vary significantly throughout the month. So if you don't have to travel during a specific week, use the flexible date option on travel comparison sites to find the dates with the lowest fares.
Consider lesser-known airlines. Norwegian Air often has sales on flights to Europe from U.S. cities. Other lower-cost carriers include German airline Condor, Icelandair, and France's FrenchBee.
4. Be prepared for connecting flights
If you don't have your heart set on a particular European city, choose a hub that's cheaper to fly to. Dublin, Ireland, is often the cheapest European city to fly into. And flights to Brussels, Belgium, are usually cheaper than flights to other Central European cities, Klee says. Copenhagen, Denmark, and Oslo, Norway, are the least expensive cities to fly into in Northern Europe, Hobica says. The map at Google Flights shows the average price of flights from a departure city of your choosing to cities around the world to help you pinpoint the least expensive European cities to which you can fly.
If you really want to visit cities that are pricier to fly into, such as London or Paris, you still might save by flying to a cheaper international hub and then hopping on a super low-cost regional airline such as Ryanair, or switching to the train for the last leg of the journey to get to your desired destination, Banas says.
5. Consider business class
Don't neglect business class, it might be cheaper. Airlines typically have sales on business-class seats on summer European flights, Hobica says. Sometimes business-class fares drop below the price of economy tickets, he says. Typically, though, the prices on these discounted seats still are a few hundred dollars more than economy fares. But if you're going to be taken to the cleaners with a pricey flight to Europe, he says, you should do so in comfort by paying a little more for the better seat. Look under fare specials on airlines' sites, sign up for their e-mail alerts and check their Twitter feeds for deals.

Former Online Editor, Kiplinger.com
Award-winning journalist, speaker, family finance expert, and author of Mom and Dad, We Need to Talk.
Cameron Huddleston wrote the daily "Kip Tips" column for Kiplinger.com. She joined Kiplinger in 2001 after graduating from American University with an MA in economic journalism.