30 Best Kirkland Products You Should Buy at Costco
Many of warehouse club Costco's store-branded Kirkland Signature items get high marks for quality and value.
If you're of the notion that store brands are a notch below national brands, Costco's out to change your mind. The warehouse giant uses its huge market share to strong-arm suppliers to put quality as well as value into Costco's proprietary brand Kirkland Signature offerings. More than a quarter of Costco's annual sales reportedly come from its Kirkland product lines, which first hit store shelves in 1995.
Those products helped pad Costco's net income of more than $1 billion in 2021 from more than 111 million members shopping at 828 stores worldwide – and spending $60 to $120 (for now) for annual memberships (we expect that Costco will follow Amazon Prime in raising the cost of membership).
Costco has continually expanded its array of Kirkland Signature products, with the distinctive black, red and white design, currently numbering more than 350 individual items, from batteries and bacon to maple syrup and motor oil. Many, if not all, are manufactured by top national and regional companies, including Duracell, which makes Kirkland Signature batteries, one of our recommendations. The Kirkland Signature products are often found next to the national brands on Costco's shelves, with the Kirkland products 20% less.
On some Kirkland Signature products, don't be surprised to see the name-brand manufacturer's name co-branded with the Kirkland Signature, including Stearns & Foster on a Kirkland Signature by Stearns and Foster mattress (starting at $1,049.99), nationally known Ocean Spray on the Kirkland Signature Cranberry Premium juice, and aluminum foil giant Reynolds on boxes of Kirkland Signature aluminum foil. Oh, and the name? It comes from the city in Washington state where the company is headquartered.
We took a closer look at 30 Kirkland products getting accolades from customers and critics. You should check them out, too.
1/30
Kirkland Signature Organic Animal Crackers
Whether you're feeding your your children or just your inner child, Kirkland Signature Organic Animal Crackers are off the leash. The sweet snacks, in case you forgot, are in the shape of bite-size animals. Kirkland organic animal crackers come in a 64-ounce barrel, priced at $10.99, or about 17 cents per ounce. Walmart was selling a 24-ounce barrel of Stauffer's Biscuit Co. animal crackers for $4.24, or about 18 cents per ounce–and these weren't organic. Oh, and here's a fun fact: Many fans suspect the Kirkland Signature animal crackers are actually Stauffer's in disguise.
If you're not a Costco member, you can order a 48-ounce barrel of Stauffer's animal crackers on Amazon.com, but you'll pay dearly: $16.91, or about 35 cents per ounce. Shipping is free for Prime members.
2/30
Kirkland Signature Bacon
Hey, everything's better with bacon, as the saying goes. That means everything is super better with Kirkland Signature Bacon. The product-testing pros at Consumer Reports put bacon to the test and deemed Costco's store-brand regular sliced bacon the best. Testers raved about the taste, "noting its crispiness and balance of fat and meat flavors."
They also raved about its price: Kirkland bacon typically sells for $1.50 less per pound than name-brand competitors. The Kirkland Signature sliced bacon comes in a pack of four one-pound individually wrapped packages for $20.99.
3/30
Kirkland Signature Bakery Products
The Party Planning Committee at your newly reopened office determined a sheet cake would do for when it is your birthday. They'd save money if they ordered that half sheet cake from Costco's in-store Kirkland Signature Bakery. Your custom-designed theme will be baked for you in the store, still only $19.99 for a half sheet. A custom-baked one-quarter sheet cake costs $18.99 at Kroger supermarkets.
Much of what's offered in the Kirkland Signature Bakey is baked in house, and you can see the bakers baking and actually talk with them.
Other temptations are the water-boiled bagels, two six-count sleeves for $7.99. You have to buy two; if you only bring one sleeve to the register, they have more up front and they'll get you the match (apparently, customers often try to split this order). Oh, and is that Tuxedo Chocolate Mousse Cake for $15.99? Yes, please.
4/30
Kirkland Signature Batteries
Since the Energizer Bunny doesn't deliver, it's up to you to score all those batteries your household goes through every year. And you're always looking for a bargain. Kirkland Signature batteries can keep all those electronic toys and devices charged up at bargain prices. A 48-pack of Kirkland Signature AA batteries — made by Duracell — has been holding steady the last couple of years at $13.99 (down from $15.99 in November 2020), or about 29 cents per battery. They will occasionally go on sale, too, sometimes $4 less.
Stepping into name-brand batteries will cost you more at Costco (and much more at other places). A 40-pack of Duracell Power Boost AA batteries is $18.99, for example, or more than 47 cents per battery. (Costco often puts Duracell batteries on sale, however, so check the flyer or shelf tag if you must have a name brand.)
Over at Walmart, 24-packs of Duracell Power Boost AA batteries were selling for $18.46, or 77 cents per battery.
5/30
Kirkland Signature Beer and Hard Seltzer
With all the craft breweries in the U.S. these days, it wasn't difficult for Costco to find a good one to can its Kirkland Signature craft beers. The Kirkland Signature Citra Hop Session IPA was priced at $19.99 for a 24-can case. The IPA scored an 82 on Beer Advocate.
Costco's also jumped in the red-hot hard seltzer game. A variety case of 24 12-ounce cans of Kirkland Signature hard seltzer was $21.99. Nearby, a case of 24 12-ounce cans of White Claw hard seltzer was $29.99.
6/30
Kirkland Signature Booze
Wine snobs are already familiar with Kirkland Signature wines (more on those later), but spirits snobs might still be in the dark about Costco's store-brand booze. Costco isn't allowed to sell liquor in all of its stores; many states limit the warehouse club to beer and wine (and some can't even sell that). But where states give the green light to Costco selling liquor, its Kirkland Signature Vodka is a hands-down winner, according to spirits experts.
I first stumbled upon Kirkland Signature Vodka while shopping at a Costco on Florida's Gulf Coast. Not that I'm so into vodka, but I do know good from bad. Kirkland's vodka ranks up there with my fav, Tito's Handmade Vodka, and it costs less.
Oh, there's much more in spirits in the Costco liquor stores. High marks also go to Kirkland Signature's Canadian Whiskey (some speculate it's bottled by Crown Royal, Also topping lists are Kirkland Signature's Single Malt Scotch Whiskey (bottled by Alexander Murray), Kirkland Signature's Small Batch Bourbon (from George Dickel's distillery) and Kirkland Signature's pre-mixed bottled margaritas (possibly from the maker of UNO MAS Margarita).
7/30
Kirkland Signature Cashews
Oh, nuts: Costco knows nuts, and its Kirkland Signature Whole Cashews are a prime example. That's not just this nut speaking.
"Costco's nuts are always super-fresh and high-quality," raves food and cooking website TheKitchn.com. "Unless you're a big-time baker, 2- and 3-pound packages of nuts might seem like a daunting purchase, but don't forget that they freeze beautifully."
A 40-ounce (2.5 pounds) container of Kirkland Signature whole fancy cashews goes for $13.99, about $5.60 per pound, a good savings over the going rate for 2-pound, 1-ounce containers of Planters whole cashews at Walmart. They were selling for $18.98 per just over 2-pound container, or about $9.49 per pound.
8/30
Kirkland Signature Cheeses
We know, it seems a little crazy to buy a thousand dollars worth of cheese. You might call it peak Costco. The Kirkland Signature Whole Wheel Parmigiano Reggiano can be yours for $949.99 or $13.99 per pound (up fifty bucks from 2019, when it was $899.99, or $12.50 a pound). I've had a piece of said wheel and it's exceptional.
That per-pound price is a bargain, by the way, compared to Wegmans Italian Classics Parmigiano Reggiano Cheese sold at the regional Wegmans supermarkets, where chunks were going for $20.99 a pound (in various size chunks).
But alas, the question inevitably arises: What do you do with a whole wheel of Parmigiano Reggiano? One answer: pasta – lots and lots of pasta. And some foodie sites note if properly stored, the aged cheese can last for many months, and some say it can be frozen. Or consider a group buy with friends or neighbors. It will make quite the story to tell at dinner.
If a cheese wheel isn't in your wheelhouse, you can choose from a wide variety of Kirkland Signature cheese offerings that cheeseheads know are big deals: shavings of the wheel, shredded Parmigiano Reggiano ($14.99); Kirkland Signature Isigny Imported French Brie ($8.99); Kirkland Signature cheese flights (chunks of Iberico, Chevre, cheddar and fontal for $18.49); two 10.5-ounce packs of French goat cheese (two 10-ounce packages for $7.29).
9/30
Kirkland Signature Chicken Stock
For home chefs who do a lot of cooking, Kirkland Signature Organic Chicken Stock is a winner in taste and price. But be warned: You're bulk-buying an entire case of chicken stock.
Still, it's a good investment. Stock has a long shelf life, and the six quart-size boxes of organic chicken stock you'll get at Costco cost just $9.99, or about $1.66 per quart. At Walmart, a single quart-size box of Swanson chicken stock was selling for $2.82; however, it is not organic.
10/30
Kirkland Signature Coffee
If K-cups for the Keurig brand of coffee makers keep your motor running (or maybe you're supplying an office or small business), Costco has something for you to brew. Its lineup of boxes of Kirkland Signature K-cups include boxes of 120 medium organic roast pods for $35.99, or about 30 cents a pod.
You don't have to go far to price-compare. Costco sells other brands, including a box of 100 Newman's Own medium roast coffee pods for $41.99. That comes out to 42 cents a pod.
Not a podster? Costco features a whole lineup of Kirkland Signature ground and whole-bean coffee, plus those of competitors and partners. You'll see some of Costco's Kirkland Signature coffees are co-branded with fellow Washington-stater Starbucks.
11/30
Kirkland Signature Diced Tomatoes
There's a lot of cooking going on in our house. We go through a lot of canned tomatoes, and turn to Costco for help. In my opinion, Costco's Kirkland Signature organic diced tomatoes — in boxes of eight 14.5-ounce cans — are the best. Each can is packed densely with tomatoes, where I've found other, national brands of canned tomatoes to be more watery. Each box sells for $6.69, or about 84 cents per can (and the price hasn't changed in years). At Walmart, similar-size cans of its store brand Great Value organic petite diced tomatoes sell for $1.14.
12/30
Kirkland Signature Dishwasher Pods
If you run the dishwasher a lot, costs mount for those convenient dishwasher soap pods, especially if you're buying name-brand detergent.
Kirkland Signature Premium Dishwasher Pacs get the job done at a fraction of the price of national brands. You'll pay $10.79 for 115 pods, or less than 9 cents per load. Costco also stocks packages of Cascade Complete Action pods for $17.39 for 90 pods, or more than 19 cents per load, twice the cost of the Kirkland brand. In testing by Consumer Reports, Kirkland's pods bested all competitors including name-brand pods from Cascade and Finish.
13/30
Kirkland Signature Organic Brown Eggs
Do you favor the incredible, edible egg? Then put the 24-pack of Kirkland Signature Organic Brown Eggs on your shopping list. In our household, we've found them to be consistently good, and they come in at the right price: $6.69 for the 24-pack. That's 28 cents per egg.
By comparison, a carton of 18 Walmart Marketside large organic brown eggs was $6.24, or 35 cents per egg.
14/30
Kirkland Signature Food Wrap
Popularly known as "Saran wrap," Costco can't call its food wrap by that name because SC Johnson owns the trademarked Saran brand. By any name, however, the Kirkland Signature version is a winner on quality and price.
And here's one where Costco's Kirkland Signature co-brands with a national brand, Stretch-Tite. A two-pack of 750-square-foot rolls of Kirkland Signature Stretch-Tite Plastic Food Wrap sells for just $12.99, or about 86 cents per foot. That's 1,500 square feet of plastic wrap. At Walmart, a two-pack of 500 square feet of Stretch-Tite plastic food wrap was selling for $27.14. Note the box is bigger, so might have to pick a different drawer to house this mega-roll.
15/30
Kirkland Signature Gasoline
Not every Costco has a gas station adjacent to it, but the club locations that do have them see steady, and strong, business. What gives? The savings, especially needed these days as we see gas prices rise significantly. A Costco in central Virginia was selling regular Kirkland Signature Gasoline for roughly 3% less than nearby national brand gas stations Sure, the difference is a dime or so per gallon, but on a fill-up you might save $3 or more – not bad if you're heading to Costco anyway. And you can take comfort knowing that the Kirkland Signature gas you're putting in your baby is Top Tier fuel.
Factor in how valuable your time is, though. Even on a weekday afternoon, at least 7 vehicles were waiting in line, sometimes for 20 minutes or longer, to get to Costco's gas pumps, during my visit. That's a lot of idling.
And one pro tip, fellow Costco gas guzzlers: Costco's hoses are extra long, meaning you don't have to drive up to the pumps on the side of the car where your gas tank door is located. If you're close enough to the pump, the hose will reach either side. Many people waste precious minutes waiting to pull up to the "right" side of the pump.
16/30
Kirkland Signature Golf Gear
When Costo released its Kirkland Signature golf balls in 2016, they were an immediate sensation, highly lauded by pros and amateurs alike. They also quickly sold out, as they were compared to the highly lauded Titleist Pro V1.
They're still rolling. You can pick up a 24-pack of Kirkland Signature V2.0 Performance three-piece golf balls for $27.99. Costco-branded golf balls typically retail for 60% less than a Titleist.
But wait. There's more: The equally lauded Kirkland Signature KS1 Putter is on Costco shelves for $139.99. Need a bit more in your bag? A Kirkland Signature 3-piece golf wedge set is $159.99.
While you're at it, pick up a four-pack of Kirkland Signature golf gloves — sizes vary — for $22.99. We can't guarantee all this Kirkland Signature will improve your game, but we can guarantee you'll save a few bucks.
17/30
Kirkland Signature Hearing Aids
All those rock concerts. All that music on portable listening devices, from Walkmans to iPods to wireless earbuds. Many are paying the price with hearing loss — and boomers who already turned 65 know that Medicare doesn't cover hearing aids, which can run as much as $3,000 per ear.
Costco's made some assertive moves into the business of selling and servicing hearing aids, offering an array of devices at reasonable prices. Free hearing tests are even conducted in-store at Costco Hearing Aid Centers. Costco works with four major suppliers of hearing aids, and also carries its own store brand. The Kirkland Signature 10.0 Premium Digital Rechargeable Hearing Instruments Kit costs $1,399 and includes a pair of hearing aids (available in five different colors to match your style, skin tone or hair color). They're manufactured by Sonova, the Swiss hearing instrument powerhouse.
Costco Hearing Aid Centers sell other brands of hearing aids. For example, a Jabra GN Enhance Pro PM or Philips rechargeable hearing aid packages each cost $1,799.
To keep 'em fired up, Costco sells 48-packs of hearing aid batteries (size 10) for $8.29. At Walmart, 40-packs of Evergreen size 10 hearing aid batteries are $24.95.
18/30
Kirkland Signature Honey
Costco is sweet on its Kirkland Signature brand of 100% U.S. raw, organic unfiltered honey in 3 pound jars. The price goes down easy: $10.99, or about 23 cents per ounce. At Walmart, a 32-ounce jar of Nature's Nate raw, unfiltered organic honey was $16.97, or 53 cents per ounce.
Plan on paying in that higher-price neighborhood if you're going to buy honey at your regular supermarket.
19/30
Kirkland Signature Laundry Detergent
So ... it does all come out in the wash.
Costco tapped its Kirkland Signature brand to help do the laundry, and less expensively than national brands, some stacked and stocked near the KS brand.
Kirkland Signature gets kudos from the New York Times' Wirecutter (as well as Consumer Reports.)
For comparison's sake, we spotted the Kirkland Signature UltraClean Premium liquid laundry detergent in 194-ounce jugs selling for $16.99 and yes, the packaging does look strikingly like Tide's signature colors. UltraClean comes in at 9 cents per ounce.
Nearby, stacks and stacks of 208-ounce jugs of Tide HE laundry detergent challenged UltraClean. But Tide Advance was selling for $26.49, or 13 cents per ounce.
20/30
Kirkland Signature Lunch
Now that the (unlimited) free food samples are back to full pre-pandemic offerings, you might be full when you leave your fav Costco warehouse. Ah, but you know those boss lunches are also back in full swing in the front of the club. And so are the deals.
You can snag a quarter-pound all beef hot dog with a 20-ounce soda (including a free refill) for $1.50, a price that's been locked in since 1985 and won't be changing, per Costco's Robert Nelso, senior vice president for investor relations and treasury. "Let me just say the price, when we introduced the hot-dog-soda combo in the mid-'80s, was $1.50. The price today is $1.50, and we have no plans to increase the price at this time."
Oh, and twisted churros go for $1.49. Fountain sodas are 59 cents with free refill. An 18-inch whole pizza is still selling for $9.95.
21/30
Kirkland Signature Hot Dogs
You can also enjoy those famous Kirkland Signature hot dogs in the comfort of your own home. Just in time for summer barbecues, Costco is selling a bulk pack of three 24-ounce packages of bun-size beef hot dogs for $14.99, or $3.33 per pound.
If you're more the national-brand dog person, Costco was also selling a bulk pack of two 28-ounce packages of Nathan's all-beef skinless franks for $13.59, or $3.88 per pound.
22/30
Kirkland Signature Olive Oil
Costco's olive oil rises to the top, notes the University of California, Davis, which conducted a chemical and sensory study of olive oils. Kirkland Signature Organic Extra Virgin Olive Oil was one of only a few imported oils that met international and U.S. standards for extra virgin olive oil. The many brands that fell short in the testing were diluted with cheaper oils and exhibited problems with quality and flavor.
What's also nice is the price. A 3-liter bottle of Kirkland Signature Organic EVOO was $17.99, or about $5.67 per quart. A nearby bottle of Filippo Berio EVOO was $18.99, or about $5.99 per quart. News flash: You can skip the Costco membership and get a 2-liter bottle of Kirkland Signature EVOO on... wait for it: Walmart.com But it will set you back $27.79 for that smaller bottle.
Note, too, the Kirkland Signature name is on a wide lineup of other cooking oils, including coconut, canola and corn.
23/30
Kirkland Signature Organic Peanut Butter
Our go-to brand had been Smucker's organic creamy peanut butter, but after diving into Kirkland Signature Organic Peanut Butter, that, too, has changed. It's just as good as Smucker's, maybe even better, and there's no arguing with the price. You can get two 28-ounce jars of Kirkland peanut butter for around $10, or 18 cents per ounce, while just one 16-ounce jar of Smucker's costs $4.94 at Walmart, or 31 cents per ounce.
24/30
Kirkland Signature Rotisserie Chicken
The Costco I go to in Virginia's Shenandoah Valley must roast hundreds of chickens a day in its giant rotisserie oven, which is constantly getting loaded and off-loaded by the white-coated chicken changers. These Kirkland Signature Rotisserie Chickens are always tasty, and what's not sold is repurposed in other Costco fresh foods made onsite. You can find some of that leftover poultry in Costco's Kirkland Signature chicken noodle soup and packages of shredded chicken, great for creating a variety of your own dishes at home (and it freezes well).
The best part: Costco has consistently kept the price of each roasted chicken at $4.99, likely looked at as a loss leader.
25/30
Kirkland Signature Shampoo
Some have likened Kirkland Signature Moisture Shampoo, in its distinct purple and cream-colored bottles, to L'Oreal's Pureology. That's not been confirmed, but at $8.99 per 33.8 ounces, the KS shampo is certainly affordable. And for a store-brand you'd expect to a water, runny shampoo. Not the case with Kirkland Signature Moisture Shampoo. The shampoo is thick and a little goes a long way.
26/30
Kirkland Signature Sparkling Water
If you like your Italian mineral water sparkling, you might often turn to the classic San Pellegrino. Costco knows that. It stacks cases of its Kirkland Signature Italian Sparkling Mineral Water near cases of Pellegrino. I detected no taste difference, but there certainly was a price difference.
A case of 24 16.9-ounce bottles of Kirkland Signature Italian sparkling water was selling for $15.99, while a similar size case of Pellegrino sparkling water was $19.99.
And Costco addresses the wildly popular La Croix sparkling water by selling a case of 24 12-ounce cans for $8.99, or 99 cents per quart. Kirkland Signature answers with its own sparkling water. Cases of 35 12-ounce cans sell for $9.99, or 76 cents per quart.
27/30
Kirkland Signature Toilet Paper
Remember hunting down toilet paper anywhere you could during the darker days of the pandemic? Some retailers, Costco included, limited how many packets you could buy. And most of what Costco sells in that department are 30-packs.
TP shortages seem to be a thing of the past. And not that it's anybody's business, but our house is Team Costco when it comes to TP. Kirkland Signature 2-ply bath tissue is a steal. Thirty high-quality rolls sell for just $18.79, a bargain still but nearly $2 higher than a year ago for the 38-sheet packs. But compare that to the nearby 30-pack of Charmin Ultra-Soft TP, selling for $24.99 and nearly half the sheets.
28/30
Kirkland Signature Organic Tortilla Chips
This one is fairly new on our Kirkland Signature amazing lineup of snacks: 40-ounce (2.5 pounds) bags of Kirkland Signature organic tortilla chips. At $5.69 a bag, or 14 cents per ounce, the price is right and the chips are tasty and durable enough to stand up to my amazing salsa-with-a-burn (made with Kirkland organic diced tomatoes, naturally). Compare that to a 40-ounce bag of Wellsley Farms Organic Yellow Corn Tortilla Chips sold at Walmart for $13.50.
Or if you crave the Kirkland Signature organic chips and you're not a Costco member, you can buy a 40-ounce bag on Walmart.com ... for $21.95.
29/30
Kirkland Signature Vitamin Water
Yes, bottles of the fruit-flavored, no-calorie and mineral-rich Kirkland Signature Vita Rain Zero are strikingly similar to Glaceau Vitaminwater Zero, but I dare you to find any difference in taste. There is a difference in price, which is significant to me; I drink a lot of this stuff.
Costco tabbed Kirkland's 24-count variety pack of 20-ounce Vita Rain Zero bottles at $12.99 (up $3 from a year ago), or about 65 cents per bottle. Walmart was selling cases of 12 Glaceau Zero Sugar Rise Vitaminwater, electrolyte-enhanced water with vitamins for $42, or about $3.50 per bottle.
30/30
Kirkland Signature Wine
Costco is the biggest seller of wine in the U.S., with estimated annual wine sales of $1.8 billion, and the warehouse club's Kirkland Signature wines are a big reason behind the booming demand. As Annette Alvarez-Peters, who heads Costco's wine-buying team, told Wine Spectator, "The Costco consumer is very loyal to the [Kirkland Signature] brand. They will always give the item a shot." And why not? Wine rating websites typically give Kirkland Signature wines high scores in the mid-to-upper 80s out of 100.
One hint for picking especially good Kirkland Signature wines: When you see the Costco brand on the front label, turn the bottle around. You just might find the name of the source winery on the back label. That can tell you a lot about the experience of the winemaker and the quality of the grapes. Alternatively, read reviews online. This Costco-centric wine blog, for one, has taste-tested plenty of Kirkland Signature wines. In my own taste-testing of whites I found a nice Kirkland Signature Cabernet Sauvignon and a Kirkland Chardonnay for $6.99 each in 750-milliliter bottles.Walmart, with its private label wines called Winemakers Selection, starting at around $5 a bottle, or Aldi, with its Winking Owl varieties, including chardonnay, pinot grigio, shiraz, zinfandel, merlot and cabernet sauvignon, selling for less than five bucks a bottle.
And here's something new: A top Washington state winemaker is teaming up with Costco for a co-branded line. The mashup of K Vintners, the winery, and Kirkland Signature, is landing in Costco stores now, with K Vine single-vineyard chardonnay and K Vine single-vineyard rosé, from multiple award-winning winemaker Charles Smith.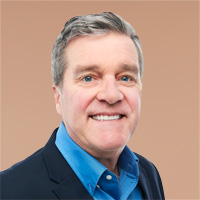 Bob was Senior Editor at Kiplinger.com for seven years and is now a contributor to the website. He has more than 40 years of experience in online, print and visual journalism. Bob has worked as an award-winning writer and editor in the Washington, D.C., market as well as at news organizations in New York, Michigan and California. Bob joined Kiplinger in 2016, bringing a wealth of expertise covering retail, entertainment, and money-saving trends and topics. He was one of the first journalists at a daily news organization to aggressively cover retail as a specialty and has been lauded in the retail industry for his expertise. Bob has also been an adjunct and associate professor of print, online and visual journalism at Syracuse University and Ithaca College. He has a master's degree from Syracuse University's S.I. Newhouse School of Public Communications and a bachelor's degree in communications and theater from Hope College.