13 Reasons to Shop at Walmart (Even If You Hate Walmart)
If you haven't shopped at the world's largest retailer in some time, here's some of what you've been missing.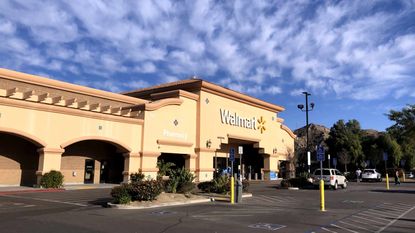 (Image credit: Getty Images)
It's fair to say many shoppers nurse a love-hate relationship with Walmart. Prices are competitive (love), but the giant retailer consistently receives low marks in customer satisfaction surveys (hate). And yet, 240 million shoppers worldwide still visit its stores every week in 2021, so Walmart must be doing something right, even though that number has been in a troubling downward trajectory since 2019, when 275 million people passed through Walmart's doors worldwide weekly. If, like me, you abandoned Walmart years ago, it may be time to reconsider. The Bentonville, Ark.-based company has been fast remaking itself, sending shots over the bows of rivals ranging from Target and Amazon to just about every supermarket chain within shouting distance, including Aldi, Safeway, Kroger and even upscale Whole Foods.
"Walmart sells just about everything you could ever need so planning a trip to this big box retailer could make your life easier and reduce the need to go into multiple stores," says consumer savings expert Andrea Woroch.
Changes are happening both online and in-store. In an effort to accelerate its e-commerce business, Walmart paid $3 billion for online retail giant Jet.com. It also spent $16 billion buying the Indian online retail powerhouse Flipkart. In addition, it revamped its once-clunky Walmart.com website. The efforts are paying off. According to eMarketer, Walmart's sales rose 6% year-over-year in the last fiscal quarter, ending May 1. Online sales, which have more than doubled in the last two years, helped fuel the surge. They climbed 37% year-over-year, eMarketer notes, and Walmart reported in February its fiscal year 2020 online sales grew 79%
Walmart's e-commerce sales in 2020 claimed 5.3% of the market, the second largest. But it has a long way to go to catch Amazon in that department, with the online giant claiming 38.7% of U.S. e-commerce sales. Behind Walmart was eBay (4.7%), Apple (3.7%), The Home Depot (1.7%), Wayfair (1.5%), Best Buy (1.3%) and Target (1.2%). As for its physical stores, Walmart is spending more than $14 billion in 2021, mostly on automation and supply chain. It's also looking at major store redesigns, with airport-like signage and better integrations with its proprietary app to help customers more easily find items.
We checked out a couple of Walmart stores in central Virginia to take in some of the changes unfurled by Uncle Wally. We've also been tracking new features and services across Walmart.com, and spoke with some shopping experts. Take a look at what you'll find.
1/13
Grocery Upgrades (Including Organics)
Walmart in 2018 overhauled produce sections at many of its 4,743 U.S. stores. Depending on your neighborhood store, you'll also find gourmet cheeses, charcuterie and sushi. The bakery aisle got a makeover, too. It's all part of a bid by Walmart to make its look and grocery lineup more upscale, an effort that continues. The company even opened a Culinary & Innovation Center test kitchen near its Arkansas headquarters to develop new food items.
And here's something I thought I'd never see at Walmart: A healthy push into the world of organic foods. While the chain is phasing out the Wild Oats organic brand from its shelves, it's replacing it with newly launched organic items from its low-cost Great Value line.
2/13
Reinvented Greeters Do More
The stalwart front-of-the-store Walmart greeter is being phased out. Walmart is replacing its "people greeters" with "customer hosts" who have expanded duties including handling refunds, keeping the aisles clean and checking receipts and carts warehouse-club-style as shoppers exit stores. Since hosts are required to perform more tasks than old-school greeters, they'll be able to assist with a wider range of customer needs.
The decision hasn't been universally celebrated. In particular, disabled greeters (and their advocates) complained in 2019 that they were being forced out because they can't perform the additional duties required of hosts. After a wave of bad PR, Walmart U.S. stores president and CEO Greg Foran vowed at the time to make every effort to find new positions for displaced disabled greeters (Foran has since left Walmart).
3/13
Free Next-Day Delivery and WalmartPlus
In a swipe at Amazon, Walmart is now offering free next-day shipping on orders of $35 or more, reaching a wide swath of the U.S. population (on the Walmart site, add your zip code and toggle the next day delivery button to see if it's available at your store, or just go here). You must make sure all of the items are next day eligible. They'll be marked as such on the site.
But unlike Amazon Prime, which also offers free next-day delivery, you don't have to have a membership to be eligible for Walmart's free shipping. (Prime members pay $119 annually for access to expedited delivery options including next-day delivery.)
And now Walmart has its answer to Amazon Prime (and a way for you to get free next-day delivery with no minimum order). For $98 a year, WalmartPlus members get:
Free next-day and two-day shipping with no minimum order online.
Free same-day or next-day delivery from your neighborhood Walmart ($35 minimum order).
Discounts on prescriptions.
Discounts on gasoline.
Mobile scan and go, meaning you can shop in the store with your phone and the app and check out with your phone for virtually contactless shopping.
Like Amazon with its Prime membership, Walmart says it will be tinkering with WalmartPlus and adding new services.
4/13
Free Curbside Pickup
Walmart's grocery customers can place orders online and then drive to their neighborhood store to have their bagged items loaded into the car for free. There's no need to leave your vehicle or enter the store. The service is free.
Walmart is also building onto the corner of many of its stores a dedicated area to pick up non-grocery items bought online, so shoppers don't have to wander into the sprawling Walmart Supercenters. It's fast, easy and there's no surcharge or membership fees. And if the item is already on the shelves of that store, you can get it the same day. Click here to see if it's available in your town.
5/13
A Streamlined App
Folks who shopped Walmart via its app had to hurdle this: There was one app for the grocery section of Walmart (Walmart Grocery) and another app for everything else (simply, Walmart App).
"Now, everything is in one place, so consumers can shop for groceries and organize for pickup or delivery, and access services like Walmart Pay and item finder," notes smart shopping expert Trae Bodge of TrueTrae.com.
Now there's one app for all: The Walmart App, available in your favorite app store.
6/13
In-Store Financial Services
Walmart's in-store MoneyCenter (or in some stores, its customer service desk) acts as a quasi-bank and Western Union (actually, MoneyGram), offering convenient access to financial services ranging from tax services to money transfers. Stores also process bill payments, issue money orders and even print checks. Walmart also has its own branded credit card and its own reloadable pre-paid Walmart MoneyCard program. You can even cash checks at Walmart. It costs $4 for up to $1,000 and a maximum of $8 for checks of more than $1,000.
Some stores will also have a separate in-store bank, run by a vendor (at my Walmart, Woodforest National Bank has that leased space).
"The Walmart MoneyCard is a great option for those needing a prepaid debit card," says shopping expert Bodge. "You can cash your paychecks at Walmart and load the fund directly in the MoneyCard, or you can arrange for direct deposit. The card also has additional benefits, like the ability to earn cash back on Walmart purchases and 2% APY on up to $1,000 in your free savings account."
Then there's Bluebird, an alternative to a traditional bank checking account. A Bluebird American Express financial account through Walmart permits direct deposit, online bill pay, ATM withdrawals and more.
And with the Capital One Walmart Rewards Mastercard cardholders get five points per dollar on purchases at Walmart.com, including grocery pickup and delivery. For the first year, cardholders also get five points on in-store Walmart purchases if they use the card through Walmart Pay; after 12 months, in-store purchases get two points per dollar. Plus, cardholders earn two points per dollar at Walmart and Murphy USA gas stations and on dining and travel purchases and one point on other spending. Cardholders can trade their points at a rate of a penny apiece for statement credits, gift cards and travel bookings.
7/13
Cheap(er) Gas -- for a Price
In the 90s, some of us climbed on board the Sam's Club train to take advantage of gas prices that ticked a few cents lower than nearby gas stations. Sam's Club, the warehouse club chain owned by Walmart, beat many Walmart stores to the punch with gas islands.
But now, many Walmarts have gas stations, and their prices are typically lower than surrounding gas stations.
Plus, "If you're a WalmartPlus member ($98 a year), remember to fill up at their member gas stations where you can save 5 cents per gallon," says Bodge. "Participating gas merchants are Sam's Club, Murphy, and the Walmart stores that have gas pumps."
That's an additional 5 cents per gallon on top of the already low gas prices.
8/13
Lots of Self-Checkout Registers
Walmart over decades past was known for notoriously slow checkouts, long lines and a lot of registers — but most of them closed.
Walmart's has a fix for that, with banks of self-checkout registers overseen by a single employee. That was my experience at two Walmarts in central Virginia. One had a dozen self-checkout registers clustered together (so fewer employees are needed at the front end) and they were filled to capacity in the midday hour I visited. Each of the registers has a small video screen where you can watch yourself check out, presumably while someone is watching on the other end.
9/13
You Can Park Your RV Overnight
If you're one of the thousands of retired Americans living life on the road, you may be able to park your RV overnight at Walmart. There are no electric, water and sewer hookups, of course, and not every Walmart allows it, but many do. (Walmart notes more than 1,000 of its locations do not allow overnight parking, usually because of restrictions imposed by the landlord of the property or the municipality.)
Walmart doesn't charge for parking and notes roaming RV owners are some of its best customers. As a courtesy, RV owners say, overnighters should do some shopping in the store that allowed overnight parking. You should check with a store manager whether it's OK to park in their lot overnight.
10/13
The Blue Vests Got a Fashion Makeover
Those blue (and sometimes yellow) vests Walmart workers have been wearing for eons, and get a not-so-subtle shout out on a now-retired TV sitcom, have changed it up.
Replacing the standard-issue blue vests are ones that reflect the color of the outside of your neighborhood Walmart: gray ("modern gray," to be precise). Punching it up is trim in either neon blue, pink or green. The sharper-looking vests also have larger pockets, presumably for all the electronics store workers now carry. The latest update came in 2019; before that, Walmart updated its vests was 2014.
11/13
More Premium Brands
The giant retailer, mostly famous for fuddy-duddy apparel, cheap basics and knockoffs, is stepping up its fashion game. It bought Bonobos.com, a trendy online clothing retailer for men, and Shoebuy.com, which is now known as Shoes.com. For tweens, Walmart brought on board Justice products after Justice closed its physical stores in 2020.
Walmart also owns the outdoors apparel website Moosejaw.com, as well as the home goods website Allswell.
12/13
Walmart is Giving Back
Bodge is a big fan of Walmart's charitable work, especially lately.
"Walmart usually has charitable initiatives going, and right now, they have committed almost $1 million in cash and donations to KwaZulu-Natal to address the fallout from the recent riots there," said Bodge. "It's becoming evermore important to consumers that the retailers they support give back to communities in need, so these initiatives are extremely important."
The retailer usually donates money and supplies to communities affected by natural disasters, including hurricanes, floods, and tornadoes.
And Walmart is also putting some serious resources into thinking sustainably.
"Walmart, H&M, and IKEA have teamed up to create Race to Zero with a goal to limit their greenhouse gas emissions to zero by the year 2050," says Bodge. "Sustainability is another big concern for many consumers, so this commitment is encouraging."
13/13
Savvy Ways to Save Even More at Walmart
Walmart's business model has always been based on low prices. But shopping experts note there are ways to save even more at Walmart.
"We all know that Walmart has low prices, but don't forget to look for additional savings," said Bodge. "You can learn about sales in their circulars or in the app, but it's also worth taking a few seconds to look for additional savings, like with a savings platform, like Coupon Cabin. For example, right now, you can earn up to 6% cashback plus 4% bonus cash simply by visiting CouponCabin.com or by installing their Sidekick browser extension, which will alert you to savings opportunities automatically when you visit Walmart.com."
There's also the gift card website GiftCardGranny, which offers discounted Walmart gift cards among its holdings. "Right now, you can save 1%, but that amount will fluctuate throughout the year, so it's always worth checking to see what savings are available before heading to Walmart to shop," says Bodge.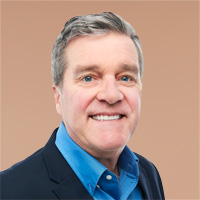 Bob was Senior Editor at Kiplinger.com for seven years and is now a contributor to the website. He has more than 40 years of experience in online, print and visual journalism. Bob has worked as an award-winning writer and editor in the Washington, D.C., market as well as at news organizations in New York, Michigan and California. Bob joined Kiplinger in 2016, bringing a wealth of expertise covering retail, entertainment, and money-saving trends and topics. He was one of the first journalists at a daily news organization to aggressively cover retail as a specialty and has been lauded in the retail industry for his expertise. Bob has also been an adjunct and associate professor of print, online and visual journalism at Syracuse University and Ithaca College. He has a master's degree from Syracuse University's S.I. Newhouse School of Public Communications and a bachelor's degree in communications and theater from Hope College.