Why You Should Invest in Index Funds
Invest in index funds to reap long-term outperformance and low fees.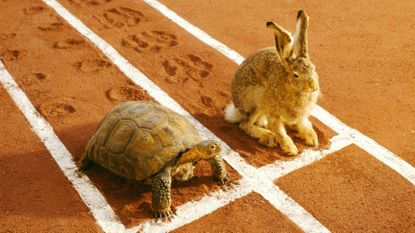 (Image credit: Getty Images)
Why invest in index funds when far more glamorous products are on the market? These humdrum investments don't grab headlines like electric vehicle stocks or cryptocurrency. But that doesn't mean you should write off this sleeper investment option.
"Index funds are often considered boring, but in investing, boring is the way to go," says David Fox, a senior portfolio consultant at Wealth Enhancement Group.
Successful investing is about patience, Fox says. Few investments reward the patient more than index funds, which don't try to beat the broader market but rather tag along for the ride.
Subscribe to Kiplinger's Personal Finance
Be a smarter, better informed investor.
Save up to 74%
Sign up for Kiplinger's Free E-Newsletters
Profit and prosper with the best of expert advice on investing, taxes, retirement, personal finance and more - straight to your e-mail.
Profit and prosper with the best of expert advice - straight to your e-mail.
While this approach may not appeal to gamblers, history has shown that trying to beat the market is a futile endeavor over the long term. Here are some of the best reasons to invest in index funds.
Invest in index funds to save money on fees
"Index funds provide the lowest-cost way to invest in the capital markets," Fox says, with fees as low as 0.02%. Some even have no expense ratio, as is the case with Fidelity Investment's Zero funds.
Index funds can pull off these rock-bottom fees because they're passively managed, meaning the fund manager doesn't need to do any active research to choose investments for the fund. All she does is copy what the benchmark index does. This enables companies to keep operating expenses low, which translates into lower fees for investors.
"The fees you pay for investments are a big factor in the returns you achieve," Fox says. "All else equal, the lower the fees, the better the returns."
For example, a $100,000 investment in a portfolio that earns 4% per year would be worth $30,000 less over 20 years if you paid 1% in fees versus 0.25%.
Index funds are diversified
Index funds also improve overall returns through diversification. They can include hundreds or even thousands of stocks or bonds across a range of sectors and sizes. Some index funds are naturally less diversified than others. A Dow Jones Industrial Average index will only have 30 stocks, just like the average, while a Russell 3000 index fund will have closer to 3,000 stocks.
Diversification reduces the risk of any one stock derailing your portfolio's performance. Before you argue that one great stock could also make your entire portfolio's performance, consider that research has shown these superstars are rare.
Since 1980, two-thirds of all stocks have underperformed the Russell 3000 index, according to research by JPMorgan. The return on the median stock since its inception was 54% less than the return of the Russell 3000 Index over that same time period.
"Instead of trying to find and invest in the minority of companies that will outperform the index," Fox says, "it is simply easier to invest in the index and ensure you will participate in the growth of the overall market."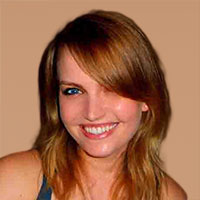 Contributing Writer, Kiplinger.com
Coryanne Hicks is an investing and personal finance journalist specializing in women and millennial investors. Previously, she was a fully licensed financial professional at Fidelity Investments where she helped clients make more informed financial decisions every day. She has ghostwritten financial guidebooks for industry professionals and even a personal memoir. She is passionate about improving financial literacy and believes a little education can go a long way. You can connect with her on Twitter, Instagram or her website, CoryanneHicks.com.