9 Things You Must Know About ETFs
There's no question that exchange-traded funds are becoming a big part of the investor's toolkit.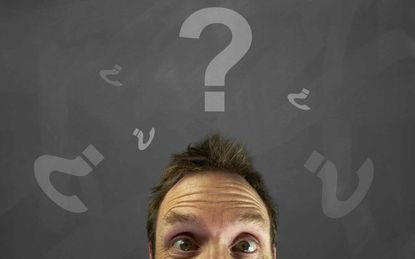 (Image credit: Thinkstock)
There's no question that exchange-traded funds are becoming a big part of the investor's toolkit. Assets in ETFs and similar exchange-traded products now exceed $2.3 trillion, nearly 10 times what they were a decade ago, according to the Investment Company Institute, the fund industry's trade group.
But as commonplace as ETFs are now, they can still be confusing. Their structure is a hybrid of investing ideas: Like index mutual funds, most ETFs own a basket of stocks, bonds or other assets that mimic a benchmark, such as Standard & Poor's 500-stock index. But like stocks, ETF shares trade throughout the day on an exchange. And as the industry has grown, so has the variety of exchange-traded products available. Some ETFs try to enhance return by using leverage or by betting against the direction of the market. So-called exchange-traded notes don't invest in stocks or bonds at all; rather, they are bank-issued debt. Other exchange-traded products are actually trusts, which often buy physical commodities, such as gold or silver.
Knowing some of the basics of how exchange-traded products work will go a long way toward helping you select the right ones for your portfolio.
All data as of December 15, 2016, unless otherwise noted.
1/9
Why Choose an ETF Over an Index Mutual Fund?
Cost may be one reason. The average expense ratio for an ETF that tracks a broad mix of U.S. stocks is 0.36%. But that's the average. Schwab, for example, charges a mere 0.03% for its U.S. Broad Market ETF (SCHB). Diversified no-load index mutual funds charge an average of 0.40%, according to Morningstar. Broker-sold index funds that come with sales commissions are even more expensive.
ETFs aren't guaranteed to be the cheapest option, but their structure helps keep costs low. When you invest in a mutual fund, the manager has to buy securities with your cash, as well as keep records, all of which add to expenses. With ETFs, you buy existing shares that an institutional investor (known as an authorized participant) has already created, minimizing transaction costs since no one at the ETF has to register your order.
SEE ALSO: Quiz: Test Your Knowledge of ETFs
2/9
What Are Some Other Advantages of ETFs?
Start with a low tax bill. Like mutual funds, most exchange-traded products have to distribute net realized capital gains to shareholders. Most index-tracking products tend to make few trades, but ETFs go one better because they don't always have to sell holdings when investors cash out. (Of course, if you invest through a tax-advantaged vehicle, such as an IRA, you don't have to worry about distributions.)
Other pros: You don't have to wait until the market's close to buy ETF shares or meet an investment minimum (as much as $10,000 and up), as you would with a mutual fund. ETFs can be traded throughout the day, and you can buy as little as one share of an ETF.
3/9
Any Negatives About the Way ETFs Trade?
Yes. Investor demand for ETFs doesn't always match supply. When that occurs, the difference between the buy and sell prices—known as the bid-ask spread—widens. Lightly traded ETFs, which typically focus on obscure investments, are prone to big spreads. For example, PowerShares S&P SmallCap Health Care (PSCH), an ETF that buys small health care stocks, recently had an average spread of 33 cents per share, according to ETF.com. In contrast, the spread for the widely held SPDR S&P 500 (SPY) was only a penny.
Similarly, supply-demand dynamics can affect whether ETF shares sell above or below the value of the fund's underlying assets. Certain mechanisms are designed to prevent ETFs from selling at noticeable premiums or discounts to net asset value (NAV), but things can get out of whack when a fund focuses on a niche market. Take PowerShares Japan Currency Hedged Low Volatility Portfolio (FXJP), which owns shares in relatively stable Japanese stocks and hedges the foreign-currency risk. Throughout 2016, its shares traded at an average discount of -6.2% below NAV and for as much as 2.2% above NAV. By contrast, shares of SPDR S&P 500 never traded for more than 0.1% above or below NAV.
You can look up an ETF's bid-ask spread, along with the premium or discount, at www.morningstar.com or www.etf.com. To minimize the risk of overpaying when you buy or getting underpaid when you sell, Ben Johnson, director of passive funds research at Morningstar, suggests using limit orders, which let you buy or sell shares for a set price.
4/9
What About Trading Commissions?
Yes, you may have to pay a commission when you trade ETF shares, just as you would for an individual stock. The fee may be negligible if you're investing a large chunk of cash at once, but if you dollar-cost average—that is, you invest on a regular schedule—the expense can add up. In that case, your best bet is a brokerage firm that doesn't charge commissions for certain ETFs. Among the brokers that offer menus of commission-free ETFs are TD Ameritrade, Fidelity and Schwab.
5/9
Can I Build My Entire Portfolio With ETFs?
The number of exchange-traded products in the U.S. is more than 1,690, covering every asset category from emerging-markets stocks to high-yield bonds. It's certainly possible to build an all-ETF portfolio.
But while you can do all of your investing through ETFs, whether you should is another matter. Rick Ferri, founder of Portfolio Solutions, a Troy, Mich., money-management firm that relies mainly on index funds, says ETFs are suitable for a portfolio's core stock holdings, such as shares of large U.S. companies. Exchange-traded products can also let you target specific assets—say, Japanese stocks or the technology sector. But, Ferri says, you may be better off with an actively managed mutual fund for bonds, especially those that aren't widely traded, such as junk bonds and emerging-markets debt. Moreover, bond indexers have more trouble matching a benchmark than stock indexers do because the bond market consists of millions of issues. Stocks, in comparison, number only in the thousands.
6/9
So Many Options. How Do You Choose?
Dozens of ETFs may track a sector, but they don't all hold the same securities. Before investing, find out how an ETF's index is constructed. Then see how well the fund matches the index's return in any given year. When all else is equal, pick the cheapest ETF. After all, "low costs are the primary reason you're investing in ETFs," says Russell Wild, author of Exchange-Traded Funds for Dummies.
7/9
What About "Leveraged" or "Inverse" ETFs?
These funds typically use derivatives to juice returns or try to profit when the market falls (or do a combination of both). But they usually deliver these results only on a daily or monthly basis, making them a bad choice for long-term investors (or really anyone without a crystal ball). "They are an effective way to lose money," Wild says.
Consider ProShares Short S&P 500 (SH), which is supposed to return the opposite of the S&P 500. In recent years, investors may have bought into the fund as a way to hedge against a market correction, in light of the slow economic recovery and other reasonable concerns. But with stocks soaring since March 2009, the ETF has fallen 15.4% annualized for the past five years, compared with an average annual gain of 15.5% for the index itself.
8/9
How Do ETNs Differ from ETFs?
While most ETFs own a basket of stocks or bonds, ETNs are bank-issued debt that promise to deliver returns similar to those of a market benchmark. Some investors like ETNs for tax purposes: These products generally do not distribute capital gains, dividends or income, so all taxes are deferred until you cash out (currency ETNs are an exception).
But investors in ETNs have to contend with the risk that a note's issuer could default on its obligations. Should the issuer go bankrupt (as Lehman Brothers, which issued three ETNs, did in 2008), you may get little or no money back. So make sure you understand this added risk and choose an issuer with sterling credit quality. One good example: Elements Rogers International Commodity Index–Total Return (RJI), which tracks a broad basket of commodities, is issued by an agency backed by the Swedish government that has credit ratings of BBB+ or better, the highest-quality tiers.
9/9
Do All ETFs Track Traditional Indexes?
ETFs started out investing in straightforward benchmarks, such as the S&P 500 and the Nasdaq 100 index. These traditional indexes weight companies by their stock market value. But today, many ETFs follow indexes that are constructed using so-called fundamental measures, such as a company's total earnings or its dividend history. Moreover, a small but growing number of ETFs try to outperform an index through the use of active management. Pimco Enhanced Short Maturity (MINT) is the largest actively managed ETF, with $5.4 billion in assets. The fund, managed by Jerome Schneider, aims to deliver income and total return higher than most money market funds. Annual expenses are 0.35%.
Contributing Writer, Kiplinger's Personal Finance
Carolyn Bigda has been writing about personal finance for more than nine years. Previously, she wrote for Money, and is a regular contributor to the Chicago Tribune.