What Is an ETF? 9 Things to Know About Exchange-Traded Funds
Exchange-traded funds are becoming a big part of the investor's toolkit. But what is an ETF and why are they so popular?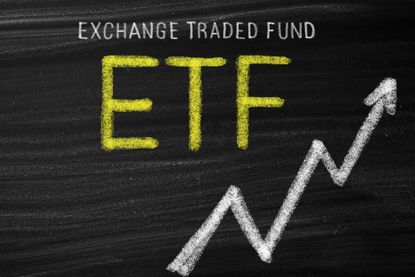 (Image credit: Getty Images)
What is an ETF and why are they so popular?
There's no question that exchange-traded funds have become a major part of the investor's toolkit. "ETFs are similar to mutual funds in that they hold a collection of stocks and bonds in a single fund," writes Kiplinger contributor Will Ashworth in his feature "How to Invest in ETFs for Beginners." However, unlike mutual funds, ETFs "are bought and sold on stock exchanges, can be traded anytime the exchange is open, and you can start your ETF investing even if all you have to invest is $50," Ashworth adds.
Assets in ETFs and similar exchange-traded products (ETPs) now exceed $7 trillion, more than four times what they were a decade ago, according to the Investment Company Institute (ICI), the fund industry's trade group.
And because ETFs have become so commonplace, you now have more than ever to choose from. According to the ICI, there are nearly 3,000 exchange-traded products to choose from on U.S. indices alone!
The variety has grown, too. Some ETFs try to enhance return by using leverage or by betting against the direction of the market. So-called exchange-traded notes (ETNs) don't invest in stocks or bonds at all; rather, they are bank-issued debt. Other exchange-traded products are actually trusts, which often buy physical commodities, such as gold or silver.
Knowing some of the basics of how exchange-traded products work will go a long way toward helping you select the best ETFs for your portfolio.
Kyle Woodley is the Editor-in-Chief of Young and The Invested, a site dedicated to improving the personal finances and financial literacy of parents and children. He also writes the weekly The Weekend Tea newsletter, which covers both news and analysis about spending, saving, investing, the economy and more.
Kyle was previously the Senior Investing Editor for Kiplinger.com, and the Managing Editor for InvestorPlace.com before that. His work has appeared in several outlets, including Yahoo! Finance, MSN Money, Barchart, The Globe & Mail and the Nasdaq. He also has appeared as a guest on Fox Business Network and Money Radio, among other shows and podcasts, and he has been quoted in several outlets, including MarketWatch, Vice and Univision. He is a proud graduate of The Ohio State University, where he earned a BA in journalism.
You can check out his thoughts on the markets (and more) at @KyleWoodley.