10 Defensive ETFs to Protect Your Portfolio
Want to prevent a further portfolio beating across the rest of 2022? These defensive ETFs can provide some market cover.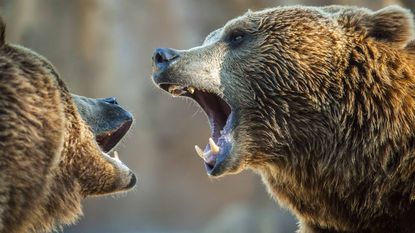 (Image credit: Getty Images)
It's hard to blame investors for wanting to dive into a safe room following the S&P 500's worst first half of a year since 1970. Fortunately, they can find the protection they seek via defensive exchange-traded funds (ETFs).
Sir John Templeton famously quipped that "the four most expensive words in the English language are 'This time is different.'" But in 2022, it seems almost naive to say that the environment we're in is something that investors have seen before.
U.S. inflation just hit a 40-year high. The Federal Reserve is engaged in the most aggressive monetary policy tightening since the mid-1990s. The war in Ukraine has devastated the nation and unwound existing global supply chains for key commodities. Oh yeah, and there's still the urgent climate crisis we've failed to address with heat waves shattering records yet again in 2022.
It's worth admitting that over the very long term, stocks always recover and move higher. So, one way to get through the current volatility on Wall Street is to simply refuse to look at stock quotes for two or three years and hope things look better on the other side.
However, if you don't have the self-control or inclination to just stick with the old large-cap stock funds that worked in the past, the following 10 defensive ETFs could be worth a look.
Data is as of July 30. Dividend yields represent the trailing 12-month yield, which is a standard measure for equity funds.
Contributing Writer, Kiplinger.com
Jeff Reeves has covered finance and capital markets since 2008, contributing to outlets including CNBC, the Fox Business Network, the Wall Street Journal digital network, USA Today, US News & World Report and CNN Money.