One Stock Warren Buffett Is Buying (and 13 He's Selling)
Warren Buffett's Berkshire Hathaway was a net seller of equities in Q1 as it dumped two more longtime bank holdings.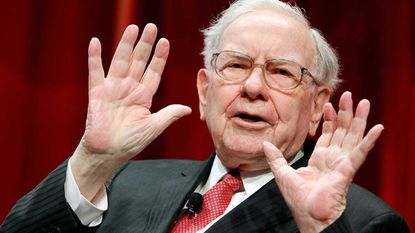 (Image credit: Getty Images)
Warren Buffett's Berkshire Hathaway (BRK.B) initiated a position in Capital One Financial (COF) in the first quarter, reduced its stakes in nine other stocks and exited holdings in four more names, including Bank of New York Mellon (BNY) and U.S. Bancorp (USB).
In total, Berkshire Hathaway was a net seller of equities to the tune of $10.4 billion during the first three months of the year. The holding company also spent $4.4 billion buying back its own stock.
On the buy side of Berkshire's ledger, chairman and CEO Warren Buffett – or his co-portfolio managers Ted Weschler or Todd Combs – bought 9.9 million shares in COF worth $954.9 million as of March 31, according to regulatory filings. With a 0.3% weighting, however, the stock represents a tiny part of the Berkshire Hathaway portfolio.
Subscribe to Kiplinger's Personal Finance
Be a smarter, better informed investor.
Save up to 74%
Sign up for Kiplinger's Free E-Newsletters
Profit and prosper with the best of expert advice on investing, taxes, retirement, personal finance and more - straight to your e-mail.
Profit and prosper with the best of expert advice - straight to your e-mail.
The addition of Capital One, a bank holding company, is notable in that Buffett has mostly been getting out of bank stocks for some time. At the Berkshire Hathaway annual shareholder meeting in May, the legendary long-term investor said he first lost his appetite for bank stocks at the beginning of the pandemic, citing an overly complicated banking system, mismanagement and bad incentives.
Berkshire has dumped shares in JPMorgan Chase (JPM), Goldman Sachs (GS), Wells Fargo (WFC) and PNC Financial (PNC) over the past few years. BNY and USB have now joined the list of former Berkshire bank holdings.
"The American public doesn't understand their banking system — and some people in Congress don't understand it anymore than I understand it," Buffett told the Berkshire faithful earlier this month.
Buffett does maintain a major position in Bank of America (BAC). Other financial sector holdings include American Express (AXP), Jefferies Financial Group (JEF), Citigroup (C) and Visa (V), to name a few.
In another move on the buy side of the ledger, Berkshire upped its stake in Occidental Petroleum (OXY) by 17.4 million shares in Q1. As was previously disclosed, Berkshire now holds 211.7 million shares worth $13.2 billion as of quarter's end. Although Berkshire owns roughly a quarter of OXY's common stock – and has regulatory approval to purchase up to half of the oil and gas firm's shares – Buffett said at the annual meeting that Berkshire will not acquire it outright.
Warren Buffett was much busier selling
In addition to eliminating its equity investments in Bank of New York Mellon and U.S. Bancorp, Buffett also sold off the remainder of Berkshire's stake in Taiwan Semiconductor (TSMC) in Q1. Berkshire slashed its TSMC holdings by 86% in the fourth quarter after initiating a major position just three months earlier.
Buffett attributed his abrupt volte-face on TSMC to concerns over China's increasingly bellicose claims to the island nation. "I don't like its location, and I've reevaluated that," Buffett said.
Berkshire also exited its stake in RH (RH), formerly known as Restoration Hardware.
As previously disclosed, Buffett cut Berkshire's stake in Chevron (CVX) by 18%, leaving it with 132.4 million shares worth $21.6 billion as of March 31. The CVX stake now accounts for 6.7% of the Berkshire equity portfolio, or its fifth largest holding, down from 9.8% three months ago.
In another notable move, Buffett slashed Berkshire's equity investment in General Motors (GM) by a fifth. The stake is thought to have been initiated by Weschler or Combs, but Buffett did weigh in on the auto industry at the company's annual meeting, saying "I don't think I can tell you what the auto industry will look like five or 10 years from now."
Other reductions saw Berkshire pare stakes in McKesson (MKC), Celanese (CE), Activision Blizzard (ATVI), Jefferies Financial (JEF), Amazon.com (AMZN), Aon (AON) and Ally Financial (ALLY).
Berkshire Hathaway has always maintained a highly concentrated portfolio. And a change in the way it reports the stock holdings of a subsidiary boosted its recorded ownership in a number of companies, even though Berkshire didn't buy more shares.
Rising share prices in some of its largest investments also increased the concentration of Berkshire's holdings. For example, Apple (AAPL) now accounts for more than 46% of the portfolio, up from 38.9% at the end of Q4.
All told, Berkshire Hathaway's five largest equity investments – AAPL, BAC, AXP, Coca-Cola (KO) and CVX – comprise almost 78% of the portfolio's total value.
Much of AAPL's increased weighting in the portfolio can be attributed to the fact that Apple stock is soaring in 2023. Shares in the company, which Buffett has called Berkshire's "third business," are up by a third for the year-to-date.
Of course, Apple is one of the best stocks of the past 30 years. A mere $1,000 invested in Apple stock 20 years ago would have generated stupefying returns too.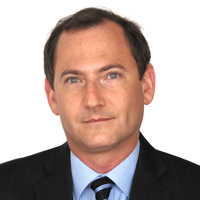 Senior Investing Writer, Kiplinger.com
Dan Burrows is Kiplinger's senior investing writer, having joined the august publication full time in 2016.
A long-time financial journalist, Dan is a veteran of SmartMoney, MarketWatch, CBS MoneyWatch, InvestorPlace and DailyFinance. He has written for The Wall Street Journal, Bloomberg, Consumer Reports, Senior Executive and Boston magazine, and his stories have appeared in the New York Daily News, the San Jose Mercury News and Investor's Business Daily, among other publications. As a senior writer at AOL's DailyFinance, Dan reported market news from the floor of the New York Stock Exchange and hosted a weekly video segment on equities.
Once upon a time – before his days as a financial reporter and assistant financial editor at legendary fashion trade paper Women's Wear Daily – Dan worked for Spy magazine, scribbled away at Time Inc. and contributed to Maxim magazine back when lad mags were a thing. He's also written for Esquire magazine's Dubious Achievements Awards.
In his current role at Kiplinger, Dan writes about equities, fixed income, currencies, commodities, funds, macroeconomics, demographics, real estate, cost of living indexes and more.
Dan holds a bachelor's degree from Oberlin College and a master's degree from Columbia University.
Disclosure: Dan does not trade stocks or other securities. Rather, he dollar-cost averages into cheap funds and index funds and holds them forever in tax-advantaged accounts.