5 Stock Picks With Bulletproof Profit Margins
Companies that can squeeze a lot of blood from the revenue stone can flourish, even in tough times.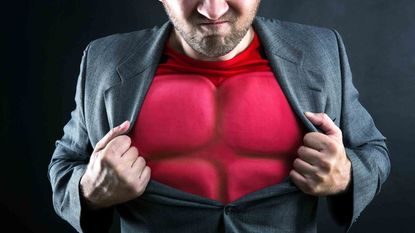 (Image credit: Getty Images)
Making good stock picks is challenging at any time. But these days, investors must be wary of companies that are vulnerable to higher-for-longer inflation, as well as lingering supply-chain disruptions, rising interest rates and the scary geopolitical situation in eastern Europe.
Some companies hold up better than others in tough times. Firms that lead their market or industry, for example, typically have strong pricing power – think Apple or Nike. These types of companies can pass on higher wages and material costs to customers by raising prices for goods or services without seeing much slip in demand.
Other firms fortify their results by controlling costs (Johnson & Johnson has proved adept at this in years past). Still others have businesses that are simply less sensitive to rising material and labor costs, or even supply-chain issues, because of the services or goods they sell (Netflix, say, or Airbnb).
One way to find companies with those attributes is to scrutinize profit margins. Why not profits alone? A company's bottom line – its net income or profit – matters, of course. But profit margins can show how efficiently a company manages its operations and costs over time, in good and bad periods. Well-managed firms can maintain or expand profit margins through changing economic and market conditions. Often, these companies also have strong balance sheets and a steady stream of free cash flow (cash profits left after expenses to maintain or expand the business).
"These companies are well placed to do well in different economic environments," says Ian Mortimer, portfolio manager of SmartETFs Dividend Builder ETF (DIVS (opens in new tab)).
There are different ways to measure profit margins. Gross margins show the percentage of revenue that remains after deducting the costs of producing the goods or services a company has sold. Operating margins reflect the percentage of revenue left after on-going expenses to run the business, which includes the costs of goods, wages and other expenses related to running the company. And net margins are the ratio of net income to revenues and show how much of every dollar actually hits the bottom line.
The stock picks below have the potential for improving profit margins of one kind or another. In most cases, we're talking about gross margins, but in a few cases, we refer to operating or net margins. We also looked for growth catalysts that might propel profits higher, as well as reasonably valued shares relative to peers or the broad market.
Returns and data are through April 26.
Senior Associate Editor, Kiplinger's Personal Finance
Nellie joined Kiplinger in August 2011 after a seven-year stint in Hong Kong. There, she worked for the Wall Street Journal Asia, where as lifestyle editor, she launched and edited Scene Asia, an online guide to food, wine, entertainment and the arts in Asia. Prior to that, she was an editor at Weekend Journal, the Friday lifestyle section of the Wall Street Journal Asia. Kiplinger isn't Nellie's first foray into personal finance: She has also worked at SmartMoney (rising from fact-checker to senior writer), and she was a senior editor at Money.