5 Mobile Payments Stocks to Grab Major Growth
The global mobile payments market is expected to grow by leaps and bounds. That's great news for these mobile payments stocks.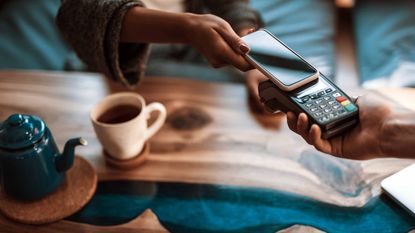 (Image credit: Getty Images)
More and more consumers are increasingly utilizing their smartphones to shop, pay and conduct financial transactions. The proliferation of e-commerce and adoption of these mobile payments by some segments of the population has fueled growth in mobile payments stocks.
A 2016 study by The Pew Charitable Trusts found younger Americans – those 18 to 50 – are driving the growth in mobile payments, often enticed by incentives offered by the providers. For example, Capital One (COF) allows its select cardholders to redeem points accumulated on a variety of items, including mobile phone purchases.
Further accelerating growth is COVID-19, as more businesses adopt online channels to sell goods to consumers choosing to shop from home versus venture out to brick-and-mortar stores. During the pandemic, many businesses, companies and financial institutions have promoted their mobile payment platforms as a preferred channel to receive and make payments.
"Mobile web payments mode of payment is the most popular and preferred method of making mobile payments as users only need a smartphone which drives the growth of the market in this segment," says market research firm Allied Market Research.
According to the firm's study, the global mobile payments market is forecast to reach $12.06 trillion by 2027, up from $1.48 trillion in 2019, expanding at a compound annual growth rate of 30.1%.
Here, we examine five mobile payments stocks to watch as growth in the space soars. The names featured here are all part of the growing shift toward online financial transactions and have bullish ratings from the analyst crowd.
Disclaimer
Data is as of Nov. 30. Analysts' opinions are courtesy of S&P Global Market Intelligence, as are the average long-term growth rate expectations, which represents the estimated average rate of earnings growth for the next three to five years.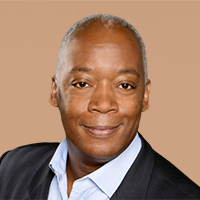 Contributing Writer, Kiplinger.com
Riccardo is an award-winning business journalist who has covered Fortune 500 companies for news organizations across the United States.