5 First-Class Fintech Stocks to Watch
A COVID-related boost for fintech stocks may be fading, but the long-term prospects for the financial technology industry remain strong. That's good news for these five picks.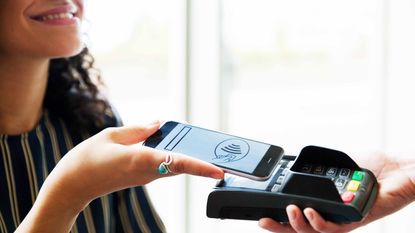 (Image credit: Getty Images)
COVID-19 accelerated the adoption of digital payments. Work-from-home arrangements, lockdowns and the surge in e-commerce drove a surge in digital payments and benefited various financial technology firms, also known as fintech stocks.
Per the World Bank, about 67% of adults worldwide now make or receive a digital payment. Furthermore, the proportion of adults utilizing digital payments in developing economies increased to 57% in 2021 from 35% in 2014.
The solid demand for digital payments has attracted new as well as established players in the fintech space. A report by research firm CB Insights revealed that fintech funding surged 168% to nearly $132 billion in 2021. It's worth noting that $1 out of every $5 of venture capital funding in 2021 was invested in a fintech startup.
Amid the growing acceptance of digital payments, partnerships as well as mergers and acquisitions are on the rise, with tech giants like Apple (AAPL) and Amazon (AMZN) eyeing growth in the lucrative fintech market.
Meanwhile, the fading of pandemic-induced tailwinds, macro challenges, geopolitical concerns and a potential economic slowdown could impact fintech stocks over the near term. That said, the long-term prospects for the financial technology space look attractive due to the convenience and speed of transacting, continued rise in e-commerce and the growing adoption of contactless and mobile payments.
With that in mind, we have shortlisted five fintech stocks for long-term investors. Using the TipRanks database, we narrowed the search to find names that have earned Moderate Buy or Strong Buy ratings from Wall Street pros. What's more, each offers significant upside potential to current levels based on their consensus price targets.
Disclaimer
Data is as of Aug. 24. Stocks are listed in reverse order of the amount of upside potential implied by TipRanks-surveyed analysts' consensus price targets.