10 Metaverse Stocks for the Future of Technology
With the market size for metaverse stocks expected to balloon by the end of this decade, these 10 names are worth a closer look.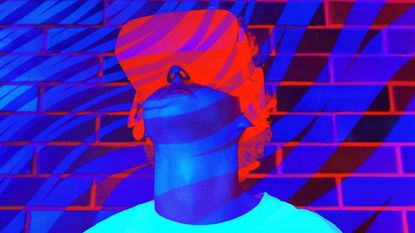 (Image credit: Getty Images)
A witches' brew of macro economic factors – decades-high inflation, rising interest rates and fear of a global recession – has clobbered the stock market in 2022. Add in Russia's invasion of Ukraine, record prices at gas pumps, crashing crypto currencies and a global COVID-19 pandemic that refuses to fade into the background and the situation for investors is a confusing mess. Where do you look for growth? The answer is the metaverse.
Not sure what the metaverse actually is? Here's a more thorough explainer, but at the highest level, it is a virtual, online world.
Momentum around the metaverse has grown rapidly. The first time many people heard of the concept was last October when Facebook announced it was changing its name to Meta Platforms (META (opens in new tab)), with a focus on bringing the metaverse to life.
Two months later, Bloomberg projected that the metaverse could be a nearly $800 billion market opportunity. At the start of April, Citi released a report that projects the addressable market for the metaverse will reach between $8 trillion and $13 trillion by 2030.
In other words, the metaverse is on track to dwarf other high-profile technology trends including electric vehicles (EVs), autonomous vehicles and cryptocurrency.
With many of the tech companies that will drive the metaverse suffering significant pullbacks in their stock value in 2022, the opportunity for investors is considerable. Buy now to get in early on that metaverse-fueled growth, and do so at a discounted price compared to what most of these stocks traded for last fall or even at the start of the year.
The key is to choose the stocks that are set to benefit the most from the rush to the metaverse. A lot of companies have sensed the excitement and are making moves to be part of the next big thing. However, only a few are going to be integral to the metaverse, reaping the big rewards. Here are nine metaverse stocks and one exchange-traded fund (ETF) that are positioned to be big winners on this next wave of technology.
Data is as of Aug. 8. Analysts' ratings courtesy of S&P Global Market Intelligence.
Contributing Writer, Kiplinger.com
Brad Moon is a tech industry veteran who contributes to a range of publications including Forbes, InvestorPlace and MSN Money and is an original member of the award-winning GeekDad blog. Over the past decade, he has also written about technology for Wired, Gizmodo, Shaw Media, About.com, The Winnipeg Free Press and others.