Best Cash Cows to Buy
Cash cows bring in loads of free cash flow that help them sustain dividends and buybacks – and generate long-term value for investors.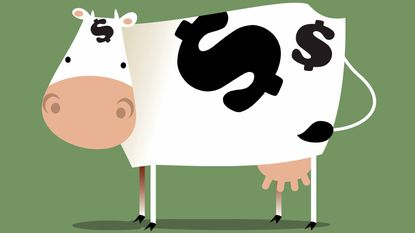 (Image credit: Getty Images)
Investors love cash cows – companies that generate consistent free cash flow. FCF, as it is often abbreviated, is what is left over or "free" from operating cash flow after deducting capex payments and working capital requirements. These stocks tend to do well over time.
This is because firms with high FCF margins (i.e., free cash flow as a percentage of sales) can afford to make dividend payments and acquisitions, buy back stock, reduce debt, or just let the cash pile up on the balance sheet.
The average operating profit margin for the S&P 500 was 12.7% in 2022, according to Yardeni Research. (Operating margins are typically higher than FCF margins as they don't include capex and working capital expenses as do FCF margins.) So generally, any company with a 20% or greater FCF margin can be considered a cash cow.
What's more, these tend to be the best dividend stocks, consistently growing their payouts and earnings per share over time. This is partly because through stock buybacks, the denominator, or the shares outstanding, drops over time.
With this in mind, here are six of the best cash cows to buy now. To find the best stocks to buy, we looked for companies that generate impressive free cash flow and put it to good use via dividends, buybacks and more. Plus, each has a high FCF margin and yield, which indicates it will do well over the long term.
Data is as of November 7. FCF margins are calculated by dividing a company's last 12 months (LTM) free cash flow by its LTM sales. FCF yield is the last 12 months free cash flow divided by the market value of the stock.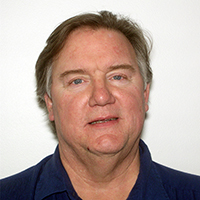 Contributing writer, Kiplinger
Mark R. Hake, CFA, is a Chartered Financial Analyst and entrepreneur. He has been writing on stocks for over six years and has also owned his own investment management and research firms focused on U.S. and international value stocks, for over 10 years. In addition, he worked on the buy side for investment firms, hedge funds, and investment divisions of insurance companies for the past 36 years. Lately, he is also working as Chief Strategy Officer for a tech start-up company, Foldstar Inc, based in Princeton, New Jersey.