ChatGPT and Job Security: Is AI Coming for Your Job?
Are you a winner or loser when it comes to ChatGPT and job security? Here's what you can do about it.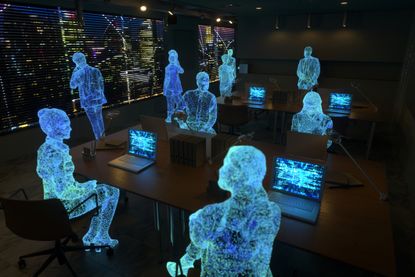 (Image credit: Getty Images)
OpenAI recently released powerful versions of its text-generating AI tool, ChatGPT, promising to revolutionize how humans interact with the digital world. Called "generative AI" for its ability to produce new content, it will dramatically improve productivity in many white-collar and creative jobs. These new tools will make some jobs obsolete, but will also enhance other existing jobs and create entirely new ones.
Think ChatGPT threatens your job security? Take steps now to prepare for the brave new world of generative AI.
ChatGPT, Bard, Bing and beyond
Once OpenAI publicly released ChatGPT, other chatbots soon followed: Bard from Google and Microsoft's Bing, which runs off the fourth version of ChatGPT. All three chatbots enable the user to research, write, translate, code or otherwise create content by typing in a question or command. Similar tools, such as DALL-E 2, create rich images, animation or video based on text prompts. Others help compose music.
Subscribe to Kiplinger's Personal Finance
Be a smarter, better informed investor.
Save up to 74%
Sign up for Kiplinger's Free E-Newsletters
Profit and prosper with the best of expert advice on investing, taxes, retirement, personal finance and more - straight to your e-mail.
Profit and prosper with the best of expert advice - straight to your e-mail.
Companies are already creating bespoke chatbots to improve their products and services. For example, Salesforce recently announced a test version of a Slack chatbot. Coca-Cola is the first client of a partnership between OpenAI and Bain & Co to integrate AI into corporate operations and PR campaigns.
And because these systems employ artificial intelligence, they are by definition able to improve and evolve continually.
How AI tools can improve or change work
There are many upsides to using these technologies, chief among them the ways generative A.I. may free humans from the drudgery of repetitive, boring tasks. A recent MIT study found that ChatGPT increased office-worker productivity, steering tasks towards "idea-generation and editing and away from rough-drafting." The study also reported increased job satisfaction.
For disabled, workers, generative AI offers tantalizing opportunities. Developers are already working on an image-to-text application for the blind and other solutions.
Generative A.I. also has a darker side when it comes to employment. Last year, the Biden administration released a Blueprint for an AI Bill of Rights, detailing potential risks to workers and the public. For example, job hiring algorithms may embed discriminatory bias, without the employer even realizing it. And according to a recent investigation by The New York Times, eight of the 10 largest private employers in the U.S. surveilled their employees to track their productivity. Finally, generative AI may threaten to alter or eliminate some jobs altogether.
"We should also be concerned by the type of lifestyle this tool will provide us," Alberto Rossi, director of the AI, Analytics and Future of Work Initiative at Georgetown University, told Kiplinger. "Will we get more leisure? Will employees benefit and become higher paid? Or will you be working all day because these tools will prompt you to do more and more work; it's just too early to tell."
Will AI take your job — or change it?
New technology has always been coming for our jobs — just ask the telephone switchboard operator. Yet in some instances, technology advances just make us more productive, or even expand our career prospects by creating better or new jobs.
Researchers have found several occupational trends in these early days of generative AI. First, highly educated workers are more likely to encounter this technology at their jobs, according to a study by OpenAI and the University of Pennsylvania. This doesn't necessarily mean that they will lose their jobs, but that they will be more likely to use AI tools.
A Goldman Sachs study predicted significant labor market disruption, finding that about two-thirds of jobs are exposed to AI automation. But the study also thinks that higher productivity from AI could jump start the global economy, creating new businesses and jobs.
Here are some of the jobs that will be most impacted or threatened by generative AI:
Text-based research, writing and analysis jobs
Professionals in the fields of advertising, marketing, legal services, journalism, grantmaking, finance, insurance services and education are already seeing some job automation as a result of generative AI. Within these industries, jobs that require less human interaction or critical thinking are most at risk. In fact, Chinese PR firm Bluefocus fired all of its contract copywriters in April, replacing them with a chatbot tool.
Tech, medical and quantitative jobs
AI tools are already having an impact on how computer coders, software designers and accountants work. These tools particularly threaten the lower rungs of these industries, such as bookkeeping. In the near term, generative AI will bring profound improvements in productivity. AI tools can handle laborious coding tasks, simplify tax prep, and diagnose breast cancer.
For anyone with expertise in generative AI, the world is your oyster. A recent Resume Builder survey of business leaders found that 91% want to hire workers with experience using ChatGPT, and 29% said they will hire engineers who can develop and train chatbots to meet company needs. A quarter of companies looking to hire generative AI engineers said salaries would start at $200,000.
Creative jobs
Artists, animators, graphic designers, musicians, models, actors and other creative professionals are at the forefront of AI career disruption. U.S. intellectual property law has fallen behind rapid advances in the ability to create new images or music by copying an artist's style or content that may have taken a lifetime to develop. For example, the artist Greg Rutkowski complains that AI text-to-image generators have created art imitating his style 93,000 times, even though his art is copyrighted.
Jobs with high human interaction
Therapists, psychologists, HR professionals, customer service and other workers that manage human relations and behavior will also see some job losses or changes. Chatbot Pi, for example, launched a therapeutic bot in early May with the promise to be a "coach, confidante, creative partner, or sounding board." For HR professionals, chatbots can help answer questions from prospective employees and new hires, streamlining recruitment, onboarding, performance management and compliance.
On the other hand, generative AI threatens HR clerical and non-customer-facing roles in HR. Just last week, IBM's CEO said the company would replace about 26,000 workers with AI over the next five years.
How to future-proof your career
Preparing for your industry to change makes sense, especially as more companies realize that AI can save them money. Unless you are in a hands-on career like construction or childcare, get familiar with different types of generative AI. Experiment with tools outside of your comfort zone. Consider taking any of the 1,000-plus online classes on AI offered by Coursera or learn basic coding on apps like Datacamp (but be sure to use AI on the job only with permission).
"The more these [AI] tools are used, the more powerful they become," says Dr. Rossi. They will "become more and more integrated with every company."
Related Content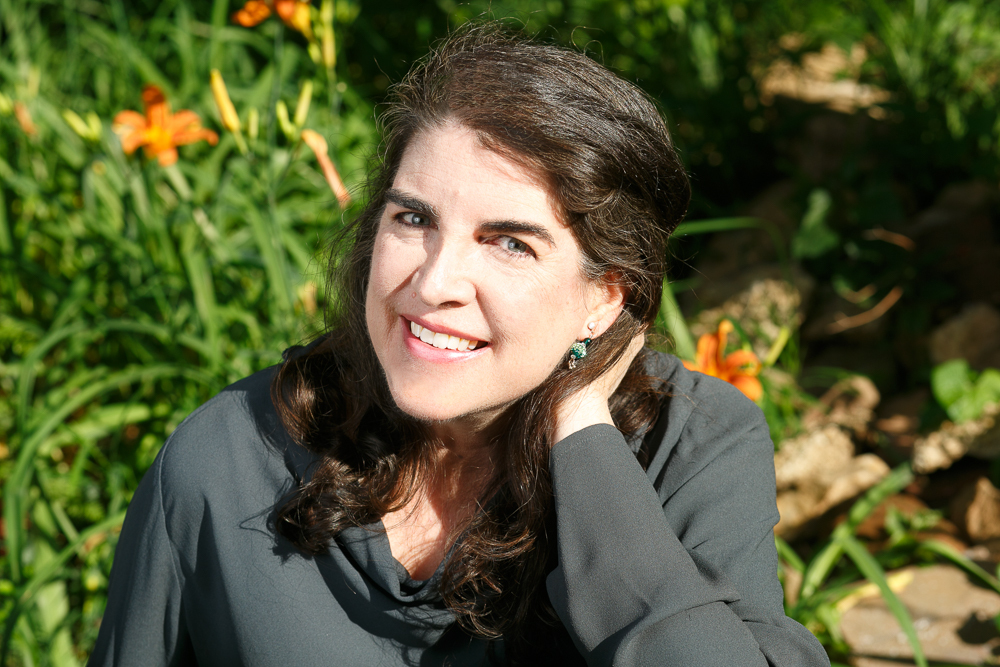 Personal Finance Editor, Kiplinger.com
Ellen writes and edits personal finance stories, especially on credit cards and related products. She also covers the nexus between sustainability and personal finance. She was a manager and sustainability analyst at Calvert Investments for 15 years, focusing on climate change and consumer staples. She served on the sustainability councils of several Fortune 500 companies and led corporate engagements. Before joining Calvert, Ellen was a program officer for Winrock International, managing loans to alternative energy projects in Latin America. She earned a master's from the U.C. Berkeley in international relations and Latin America.