The BAITs: 4 Chinese Tech Stocks to Buy to Replace the FANGs
Wall Street loves its acronyms.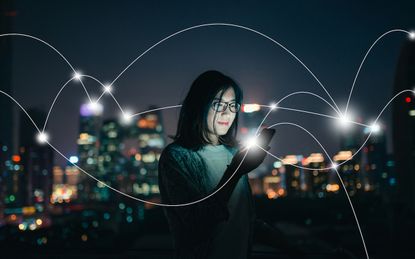 (Image credit: Getty Images)
Wall Street loves its acronyms. For a long time, FANGs have reigned supreme, but now it may be time to pay attention to the BAITs.
When was the last time you read a market recap that did not include mention of the FANG stocks? Depending on your definition, this group of typically (but not always) highflying tech stocks included the likes of Facebook (FB), Amazon.com (AMZN), Netflix (NFLX) and Google parent Alphabet (GOOGL), though other stocks are often mentioned in the same breath.
Why not? Acronyms catch investors' attentions and get plenty of media play. The problem is when these vaunted stocks don't give investors the fat returns they expect. Sure, Amazon is up 38% year-to-date, but it is now trading down 13% from its Sept. 4 peak. Alphabet's performance lags the Standard & Poor's 500-stock index by two percentage points for the year, and Facebook is actually negative by 22%.
But a different group of tech stocks seems poised to carry the mantle of market leadership. And they provide the game-changing technology to the world's second largest economy. They are China's version of the FANGs, called BAITs. they now look attractively priced thanks to China's recent bear market.
Data is as of Nov. 11, 2018.
Contributing Writer, Kiplinger.com
Michael Kahn, CMT (Chartered Market Technician) has been writing about the markets since 1986. He is the author of three books on technical analysis published in five languages. His specialty: jargon-free analysis accessible to everyone. He has contributed to many leading financial media including Barron's Online, MarketWatch and Nightly Business Report and was the Chief Technical Analyst for BridgeNews.