10 "Strong Buy" Stock Picks You Shouldn't Overlook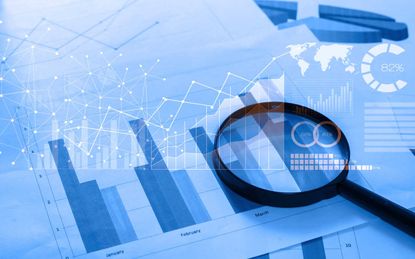 (Image credit: iStock)
The market may be in turmoil, but there still are some compelling stock picks out there for the savvy buyers willing to dig a little deeper.
Amazon.com (AMZN (opens in new tab)) and Google parent Alphabet (GOOGL (opens in new tab)) recently posted disappointing third-quarter earnings results, dragging down the rest of the market. It appears Wall Street is checking out of large-cap growth stocks for a moment; perhaps now is time to take a breather from them.
We used TipRanks (opens in new tab) data to identify 10 promising stocks with a "Strong Buy" Street consensus – and what sticks out is how little these companies stick out. While Wall Street likes a few big, blue-chip names you're familiar with, it also is awfully bullish on some under-the-radar companies.
Here are 10 stock picks that you may not know, but are definitely worth checking out. Wall Street sees these as stocks to buy right now, garnering a significant percentage of buy ratings over the past three months. We also can get an idea of the growth potential via the average analyst price target.
Data is as of Oct. 30, 2018.
Contributing Writer, Kiplinger.com
Harriet Lefton, originally from the U.K., began her career as a journalist specializing in the niche world of metal markets. She graduated from the University of Cambridge before becoming a qualified U.K. lawyer. Now she has turned her attention to the world of financial blogging, covering U.S. stocks, analysts and all manner of things finance-related.