91 Top Dividend Stocks From Around the World
These 91 Dividend Aristocrats, from the U.S., Canada and Europe, are among the world's top dividend stocks for payout longevity and safety.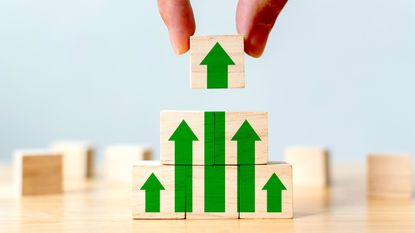 (Image credit: Getty Images)
The world's top dividend stocks have never gone out of style, but they look especially attractive in today's investing environment.
After all, interest rates are plumbing the depths, the specter of volatility hangs over a red-hot market and a slew of companies have been forced to suspend or cut their payouts.
That's where dependable dividend growth stocks, like the Dividend Aristocrats, come in. Companies that have raised their dividends annually for decades can give investors some comfort that their payouts will keep coming throughout the current crisis. Paltry yields on bonds make generous dividend payers one of the few places to go for income.
And don't forget that top-rate dividend stocks can offer ballast to a portfolio in a tumultuous market.
"Generally, these high-quality companies have displayed durable business models, stable earnings, solid fundamentals, and strong histories of profit and growth" notes fund provider ProShares. "As a result, strategies featuring companies with consistent dividend growth have exhibited strong performance characteristics under a wide range of market conditions."
Dividend stocks – both at home and abroad – with long track records of rock-solid rising payments tend to generate superior returns over long periods of time and can help investors weather periods of market turbulence.
This is a look at the top dividend stocks in the world. Dubbed the Dividend Aristocrats, they have raised their cash payouts for at least five straight years (Canadian firms), 10 years (E.U.-based firms) or 25 years (U.S. companies). Such stocks provide reliable and rising income streams … and a sense of security that will help you sleep better at night.
Disclaimer
Data is as of July 10 unless otherwise noted. Companies are listed by dividend yield, from lowest to highest. The index of Dividend Aristocrats is maintained by S&P Dow Jones Indices. Dividend yields are calculated by annualizing the most recent payout and dividing by the share price. Dividend history based on company information and S&P data. Dividend-growth streaks include the current year if the company announced a dividend hike in 2020. Analysts' ratings provided by S&P Global Market Intelligence.