32 Bankruptcy Filings Chalked Up to COVID-19
Bankruptcy filings triggered by COVID-19 difficulties continue to pile up. Here, we look at 32 big-name companies that sought out bankruptcy protection ... some of which are now on the comeback trail.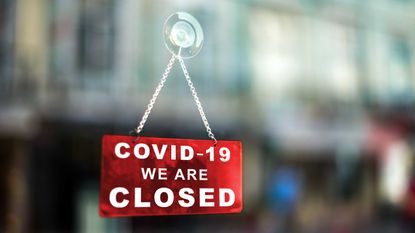 (Image credit: Getty Images)
Wall Street successfully fought off the bear market spurred by the COVID-19 coronavirus outbreak. But the American economic recovery is far from complete, and the virus continues to induce bankruptcy filings across the country.
Research from investment bank Jefferies shows that large-firm bankruptcies more than tripled year-over-year between July and August 2020, and that large-firm bankruptcies had more than doubled through the end of August. By the end of 2020, corporate bankruptcies in the U.S. hit a 10-year high.
2021 hasn't been as bad thanks to an economic recovery built on the back of stepped-up vaccinations – the 183 filings through April 30 of this year were fewer than the 207 filings to this point in 2020, says S&P Global. Still, COVID-19 is clearly taking its toll.
In many cases, COVID has simply been the straw that broke the camel's back. The retail industry in particular endured a harrowing past year-plus. Many of these chains were already overloaded with debt and had been suffering from long-term declines amid changing tastes and Americans' swelling adoption of e-commerce, and were finally pushed over the edge.
But the explosion in bankruptcies hasn't been limited to retail. COVID-19 has forced companies from several industries to seek out Chapter 11 bankruptcy protection and other types of relief. The energy sector, where the oil declines of 2014-16 weakened several exploration and production companies, saw the coronavirus-sparked oil-demand slump finish off the job in several cases. A few financially wobbly companies in the restaurant and entertainment industries have collapsed, too.
Just remember: Bankruptcy filings aren't always "the end."
In many cases, Chapter 11 reorganizations and other maneuvers help companies shed significant amounts of debt, allowing them to continue operating as they try to find a new way forward. Indeed, our most recent update to this list includes a number of companies that filed for Chapter 11 bankruptcy protection in 2020, but have sinced emerged with a second lease on life.
Here are 32 companies whose bankruptcy filings can be chalked up to the COVID-19 outbreak. In most cases, these businesses were already showing signs of financial duress – the coronavirus merely forced their hands. Fortunately, for several of these companies, bankruptcy was indeed not the end.
Disclaimer
Number of employees and locations as of bankruptcy filing date. All other data is as of July 26 unless otherise indicated.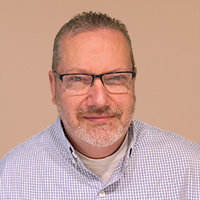 Contributing Writer, Kiplinger.com
Brad Moon is a tech industry veteran who contributes to a range of publications including Forbes, InvestorPlace and MSN Money and is an original member of the award-winning GeekDad blog. Over the past decade, he has also written about technology for Wired, Gizmodo, Shaw Media, About.com, The Winnipeg Free Press and others.