SPACs 101: What Is a SPAC, And How Does It Work?
Why the buzz around special purpose acquisition companies (SPACs)? Here's everything you need to know about these "blank-check" firms.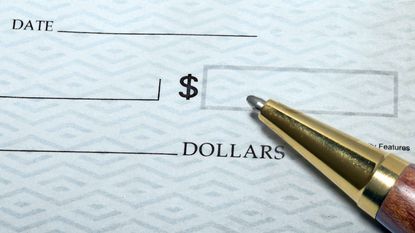 (Image credit: Getty Images)
Special purpose acquisition companies (SPACs), or "blank check" companies, are the new gold rush of the U.S. stock market. And their explosion in popularity naturally has investors wanting to know a lot more: Namely, what is a SPAC exactly, and how does it differ from other investments?
SPACs – a way for companies to go public while bypassing the time and expense of an initial public offering (IPO) – have really hit the mainstream over the past 18 months or so. And they're only getting hotter.
Consider this: By mid-March 2021, U.S.-listed SPACs had raised $87.9 billion, according to SPAC Research data. That's greater than the $83.4 billion these businesses raised across the entirety of 2020 – itself a breakout year for the space. As of this writing, that number had swelled to $111.7 billion.
Subscribe to Kiplinger's Personal Finance
Be a smarter, better informed investor.
Save up to 74%
Sign up for Kiplinger's Free E-Newsletters
Profit and prosper with the best of expert advice on investing, taxes, retirement, personal finance and more - straight to your e-mail.
Profit and prosper with the best of expert advice - straight to your e-mail.
While activity in the space is growing, many investors still aren't familiar with the (admittedly complicated) nuts and bolts. This quick guide to SPACs will get you caught up on this rising area of the stock market.
What Is a SPAC?
A special purpose acquisition company really only exists to seek out another firm that it can bring to the public markets via a merger.
This is why you'll often hear SPACs referred to as a "blank check" company: Investors are effectively handing the company a blank check to go out and buy some as-yet-unknown firm.
How Do SPACs Work?
A SPAC is formed by a management team, typically known as a sponsor, that often has a business background, usually with a specific skillset in a niche industry. They initially pony up a nominal amount of investor capital – usually as little as $25,000 – for which they will receive "founder shares" that often equate to a 20% interest in the SPAC.
After that, the company will then file for and eventually execute an initial public offering (IPO) to raise additional funds from the public markets.
When a blank-check company does go public, it usually sells "units," almost always at $10.00 per share. These units often include a share of common stock, but also a fraction of a warrant allowing investors to buy a common share at some point in the future, typically with an exercise price of $11.50 per share. Investors who pony up that initial sawbuck will see their capital go onto the company books as cash.
At that point, the SPAC will trade just like any normal shares, with shareholders free to buy and sell like they would any other stock. But the blank-check company itself is just a pile of cash with no actual business behind it.
Sign up for Kiplinger's FREE Investing Weekly e-letter for stock, ETF and mutual fund recommendations, and other investing advice.
Once it goes public, the SPAC typically has between 18 and 24 months to seek out a "target company" and negotiate a buyout. If it does so, it usually will change its ticker to reflect the new entity it has merged with, and shareholders will now be invested in the acquired company.
If the SPAC is unable to make a deal within the predetermined time frame, the SPAC is liquidated. The company's cash is held in short-term Treasuries until then, so the initial investment will be safe, but the company's shares might drop under the IPO price in the course of normal market volatility.
How Are SPACs Used?
SPACs typically use the funds they've raised to acquire an existing, but privately held, company. They then merge with that target, which allows the target to go public while avoiding the much longer IPO process. At that point, the entity usually is no longer known by the SPAC moniker, but by the name of the acquired company.
Chamath Palihapitiya, whose SPACs have merged with companies including Virgin Galactic (SPCE) and Clover Health Investments (CLOV), referred to his Social Capital vehicle as "IPO 2.0." And that's seemingly what blank-check companies in general have become – another popular way to bring private firms public.
While SPACs can be used to bring any sort of company public, they're frequently being used to merge with companies in emerging fields. For instance, Fisker (FSR), Lordstown Motors (RIDE) and Nikola (NKLA) are just a few of the dozen or so electric-vehicle companies that have either gone public via SPAC or are expected to do so.
And Virgin Galactic isn't alone in the space-SPAC race. For instance, on March 1, Rocket Lab agreed to merge with blank-check firm Vector Acquisition (VACQ). The company will trade as RKLB after the deal's close, which was expected to happen during the second quarter.
Are Blank-Check Companies Good or Bad?
All new asset classes have growing pains. So unsurprisingly, the rapid rise in SPACs' popularity have come with some wild price swings. And they're still attracting plenty of investor interest, even after some of the early-year's froth wore off.
And as with most financial innovations, some will abuse the market for blank-check companies, and some will create tremendous wealth for investors.
But there's certainly no shortage of strong opinions on the asset class.
"Reprehensible." That was the word British investor Jeremy Grantham used to refer to SPACs, or at least the latest craze behind them.
"This is unlike anything else in my career," Grantham told Financial Times. "This was by accident the single biggest investment I have ever made. It gets around the idea of listing requirements, so it is not a useful tool for a lot of successful companies. But I think it is a reprehensible instrument, and very very speculative by definition."
The very same Grantham made a quick $265 million on a stake made years ago in QuantumScape – a battery company that was acquired by a SPAC in 2020.
One criticism is that "less worthy" companies that might not have been able to launch a successful IPO can more easily reach the public markets via blank-check companies. While a potential acquisition still has to pass muster with a SPAC's investment team, it's a far easier process than the traditional road to an IPO.
That easy path has meant a rapid succession of SPAC launches.
"The blistering pace of issuance is likely unsustainable," David Kostin, Goldman Sachs' head of U.S. equity strategy, said in a note to clients. "SPACs could generate more than $700 billion in acquisition activity in the next two years."
Blank-check companies have even caught the eye of the SEC, which has become more verbal on the subject in recent months. For instance, in April, the commission stepped in to remind investors about the dilutive effects of warrants, whether they are attached to units or not.
"We are issuing this statement to highlight the potential accounting implications of certain terms that may be common in warrants included in SPAC transactions and to discuss the financial reporting considerations that apply if a registrant and its auditors determine there is an error in any previously filed financial statements."
A month later, the commission released an updated bulletin to further educate investors about SPACs.
One clear positive of SPACs is they're improving investor choice.
The number of publicly traded companies in the U.S. has been in long-term decline thanks to mergers, buyouts and companies getting bought out by private equity.
The U.S. had more than 30,000 publicly traded companies in 1996. That number was more than halved to just 13,330 by the start of 2017. That has meant fewer options for long-term investors and shorter-term traders alike.
SPACs are starting to reverse that trend while offering new opportunities for investors, often in cutting-edge areas such as artificial intelligence (AI), space tourism, sports gambling and electric vehicles (EVs).
Investing Tips for SPACs
When investing in any asset class or special situation, understanding some of the specific rules of the game can help you avoid big losses and set yourself up for outperformance.
Here are a few things to consider if you plan on investing in SPACs:
#1: Buy the News, Not the Rumor
SPACs put a spin on an old Wall Street yarn to "buy the rumor, sell the news." While blank-check companies sometimes do move higher on rumors that they might acquire this business or that firm, on average, their best performance comes once they've made the official announcement.
"SPACs perform best in the period following their definitive merger agreement announcement, but before the merger actually closes," YCharts writes in a report on special purpose acquisition companies. "During this lifecycle stage, 70% of SPACs gained value and 46% outperformed the S&P 500. From a SPAC's IPO until its definitive merger agreement announcement, just 15% beat the S&P 500 – this is the most speculative period for SPACs."
Another reason to wait for the news? A blank-check company might pivot from its initially stated goal.
For example, space transportation company Momentus announced in October 2020 that it would go public via a SPAC named Stable Road Acquisition (SRAC). Space companies are a hot commodity, but Stable Road's S-1, filed in 2019, said that "While our efforts to identify a target business may span many industries and regions worldwide, we intend to focus our search for prospects within the cannabis industry."
Not exactly what some shareholders might have expected.
Investors in SRAC are already facing some early hurdles, including national security concerns and Stable Road's disclosure that Momentus now no longer expects to fly any missions in 2021.
#2: Mind the Price, But Not the Market Cap
As we mentioned earlier, blank-check companies typically go public at $10 per share. At that price, the SPAC is funded with enough capital to make an acquisition based on the number of shares outstanding.
However, after an IPO, the price of the pre-acquisition SPAC may vary wildly depending on market conditions, rumors surrounding the shares and other factors. This year, it hasn't been unusual to see a SPAC trade at $12 or $13 per share, even after going public at $10. Once a deal has been announced, the premium can swell even further. Shares no longer represent just a shell company, but a more concrete opportunity that might very well generate large profits down the road.
Just remember: The higher the premium at which you buy a SPAC, the more you're cutting into potential upside down the road.
Another tip: Market cap doesn't matter much. A company's total cash stake ultimately has more bearing on the size of a target that a SPAC can acquire. And even then, it's only useful in gauging a minimum size, as SPACs must spend at least 80% of their cash on an acquisition.
But they typically spend much more. SPACs often dole out two to three times their cash (and sometimes more) on an acquisition. They typically receive this extra funding via private investments in public equities (or PIPEs), usually after they've announced a merger target.
Tip #3: There's Always Another Boat. Better Yet, Buy the Marina.
Fast moves aren't a bug of the SPAC world – they're a feature. But if an investment you're considering has run to ludicrous valuations, don't feel compelled to chase – there's seemingly always another SPAC opportunity waiting right around the corner.
Investing isn't about trying to get rich quickly. In the world of SPACs, fast moves are a huge feature of the space. But if something's already run, don't go chasing after it. There's always another stock opportunity. Don't worry about missing the boat. There's always another.
In fact, there are so many opportunities that some investors might be more comfortable buying an entire basket of blank-check companies. And one way they can do so is via The SPAC and New Issue ETF (SPCX).
SPCX is an actively managed ETF that purchases SPACs before their merger announcement. The portfolio currently boasts 83 holdings, with no single position amounting to more than 5% of assets under management. Top weightings at the moment include Accelerate Acquisition (AAQC), Apollo Strategic Growth (APSG) and Starboard Value Acquisition (SVAC). It charges 0.95% annually, or $95 for every $10,000 invested – a high expense for an ETF, but you're paying for a human hand to steer the ship.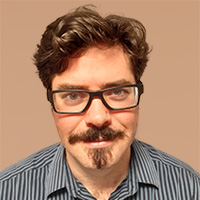 Contributing Writer, Kiplinger.com
A prolific financial writer, Andrew Packer has helmed newsletters on small-cap value investing, early-stage investments, special situations, short-selling, covered call writing, commodity investing, and insider trading, among others. He's most proud of his 100% win rate on all trades in 2016.