10 Big U.S. Cities With the Cheapest Apartment Rents
Rents jumped nationwide over the past year, but these big U.S. cities remain comparatively affordable for apartment dwellers.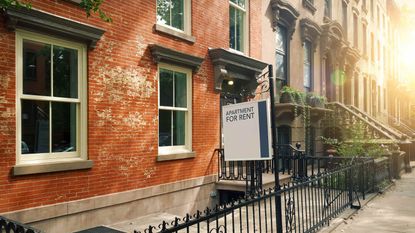 (Image credit: Getty Images)
Big cities with cheap rents might sound like a contradiction in terms, but apartment dwellers really can find bargains in some of the nation's largest urban areas.
Not that it's easy.
The housing market might be cooling off a bit these days, but average home prices are still substantially higher than they were a year ago. Rents have risen too, and only at a slightly slower pace.
Put it all together and the perennial question of renting vs. buying (opens in new tab) is as pressing as ever.
It's an especially tough conundrum for retirees (opens in new tab) wishing to relocate, young professionals (opens in new tab) looking to put down roots, or would-be remote workers (opens in new tab). Heck, it's an issue for anyone who doesn't have quite the financial wherewithal to come up with a down payment – to say nothing of closing costs, insurance payments, property taxes (opens in new tab), maintenance expenditures … the list of outlays goes on and on.
But first things first. The housing market (opens in new tab) remains tough. Despite entering a downtrend over the summer of 2022, single-family home prices are still up 9.2% on a year-over-year basis, according to the S&P CoreLogic Case-Shiller U.S. National Home Price Index (opens in new tab).
Mortgage rates (opens in new tab) have spiked even more. The average rate on a 30-year fixed-rate mortgage (opens in new tab) has been hovering in the mid-6% range, per Freddie Mac. That compares to around 3.5% a year ago.
Naturally, renters are getting pinched too. According to the Bureau of Labor Statistics, average rents for urban consumers are up about 8% year-over-year.
That's what happens when the Federal Reserve is aggressively hiking interest rates (opens in new tab) in a bid to whip the worst inflation (opens in new tab) in four decades.
Given this economic reality, it seemed a good time to search for large, cosmopolitan urban areas that also happen to sport the cheapest apartment rents. To do so, we turned to data from the Council for Community and Economic Research (C2ER) (opens in new tab) Cost of Living Index.
C2ER surveys prices for hundreds of goods and services in 265 census-designated areas, both large and small. For the purposes of our survey, we limited ourselves to cities with metro populations of at least 1 million, per the U.S. Census Bureau's list of core-based statistical areas.
With that methodology in place, we were able to find the biggest U.S. cities with the cheapest apartment rents. Note that the rents listed below are for the cities at the center of the metro areas we surveyed. These rents offered the steepest discounts to the national average for apartments of all types ($1,427 per month), according to C2ER data. Cities are listed in order of highest to lowest rent.
Data courtesy of the Council for Community and Economic Research (C2ER) Cost of Living Index, the U.S. Bureau of Labor Statistics and the U.S. Census Bureau. Cities are listed by apartment rent, from highest to lowest.
Senior Investing Writer, Kiplinger.com
Dan Burrows is Kiplinger's senior investing writer, having joined the august publication full time in 2016.
A long-time financial journalist, Dan is a veteran of SmartMoney, MarketWatch, CBS MoneyWatch, InvestorPlace and DailyFinance. He has written for The Wall Street Journal, Bloomberg, Consumer Reports, Senior Executive and Boston magazine, and his stories have appeared in the New York Daily News, the San Jose Mercury News and Investor's Business Daily, among other publications. As a senior writer at AOL's DailyFinance, Dan reported market news from the floor of the New York Stock Exchange and hosted a weekly video segment on equities.
Once upon a time – before his days as a financial reporter and assistant financial editor at legendary fashion trade paper Women's Wear Daily – Dan worked for Spy magazine, scribbled away at Time Inc. and contributed to Maxim magazine back when lad mags were a thing. He's also written for Esquire magazine's Dubious Achievements Awards.
In his current role at Kiplinger, Dan writes about equities, fixed income, currencies, commodities, funds, macroeconomics and more.
Dan holds a bachelor's degree from Oberlin College and a master's degree from Columbia University.
Disclosure: Dan does not trade stocks or other securities. Rather, he dollar-cost averages into cheap funds and index funds and holds them forever in tax-advantaged accounts.