10 Big U.S. Cities With the Cheapest Apartment Rents
Apartment dwellers pay less than the national average in these cities with the cheapest rent.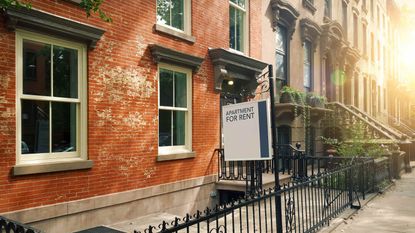 (Image credit: Getty Images)
Big cities with cheap rents might sound like a contradiction in terms, but apartment dwellers really can find bargains in some of the nation's largest urban areas.
Not that it's easy.
The housing market might be cooling off a bit these days, but home prices are still substantially higher than they were a year ago. Rents have risen, too, and at an even faster pace.
Put it all together and the perennial question of renting vs buying is as pressing as ever.
It's an especially tough conundrum for retirees wishing to relocate, young professionals looking to put down roots, or would-be remote workers. Heck, it's an issue for anyone who doesn't have quite the financial wherewithal to come up with a down payment – to say nothing of closing costs, insurance payments, property taxes, maintenance expenditures … the list of outlays goes on and on.
But first things first. The housing market remains tough. Despite entering a downtrend over the summer of 2022, home prices are still up 3.8% on a year-over-year basis, according to the S&P CoreLogic Case-Shiller U.S. National Home Price Index.
Mortgage rates have spiked even more. The average rate on a 30-year fixed-rate mortgage sits well above 6%, per Freddie Mac. That's up from less than 5% around this time last year – and up from 3% just two years ago.
Naturally, renters are getting pinched too. According to the Bureau of Labor Statistics, average rents for urban consumers increased 8.8% year-over-year in March.
That's what happens when the Federal Reserve is aggressively hiking interest rates in a bid to whip the worst inflation in four decades.
Cities with the cheapest rent
Given this economic reality, it seemed a good time to search for large, cosmopolitan urban areas that also happen to sport the cheapest apartment rents. To do so, we turned to data from the Council for Community and Economic Research (C2ER) Cost of Living Index.
C2ER surveys prices for hundreds of goods and services in 265 census-designated areas, both large and small. For the purposes of our survey, we limited ourselves to cities with metro populations of at least 1 million, per the U.S. Census Bureau's list of core-based statistical areas.
With that methodology in place, we were able to find the biggest U.S. cities with the cheapest apartment rents. Note that the rents listed below are for the cities at the center of the metro areas we surveyed. These rents offered the steepest discounts to the national average for apartments of all types ($1,369 per month), according to C2ER data. Cities are listed by apartment rent, from highest to lowest.
Disclaimer
Data courtesy of the Council for Community and Economic Research (C2ER) Cost of Living Index, the U.S. Bureau of Labor Statistics and the U.S. Census Bureau. Cities are listed by apartment rent, from highest to lowest.
1/10
10. Pittsburgh, Pennsylvania
Metro population: 2,353,538
Median household income: $66,609 (U.S.: $69,717)
Average apartment rent: $1,281 (U.S.: $1,369)
Pittsburgh is probably best known to the rest of the nation for its professional sports teams – the NFL's Steelers, the MLB's Pirates and the NHL's Penguins – and for its Rust Belt past.
But this metro area over the past few decades has transformed itself into a hub for healthcare, tech and higher education.
Carnegie Mellon University and the University of Pittsburgh are major academic and research centers, and help funnel talent into the local operations of big tech names, such as Google parent Alphabet (GOOGL), Amazon.com (AMZN) and Microsoft (MSFT).
Meanwhile, the University of Pittsburgh Medical Center – with its 40 hospitals, 92,000 employees and more than 8,000 licensed beds – serves as an anchor for the same sort of academic and research endeavors in the healthcare field.
And those are just the headline institutions. In total, the metro area is home to 68 colleges and universities.
The city also boasts a vibrant and expansive environment for the arts. Heinz Hall, the cornerstone of the cultural district, features Broadway shows, concerts by the Pittsburgh Symphony Orchestra and other events.
Best of all, cosmopolitan living can be had at a reasonable price in the City of Bridges. At $1,281 a month, average apartment rent is 6.4% lower than the national average.
Overall housing costs, which include mortgages, rents, insurance and other related expenses, are similarly discounted vs national levels, per C2ER.
2/10
9. Minneapolis-St. Paul, Minnesota
Metro population: 3,690,512
Median household income: $87,433
Average apartment rent: $1,280
Minneapolis-St. Paul offers a hip and progressive atmosphere with a midwestern sensibility – and reasonable costs of living.
The Twin Cities are known for multiple cultural outlets, pro teams in all four major sports, a host of universities and colleges, and a diverse economy. And yet the average apartment rents for $1,280 a month, or 6.5% lower than the U.S. average.
Those easy-on-the-wallet leases help keep overall housing costs under control too, per C2ER. Mortgages, rents and related expenses run about 10% less than what the typical American pays.
A sizable student population certainly enjoys the break on rents. In addition to the University of Minnesota, which has two campuses, the Twin Cities are home to a dozen private colleges.
The metro economy also includes government jobs, as well as businesses involved in retail, technology, medicine, finance, recreation, agriculture and manufacturing.
Heavy hitters headquartered in the metro area include 3M (MMM) and UnitedHealth Group (UNH), both of which are components of the Dow Jones Industrial Average. Target (TGT) and U.S. Bancorp (USB) are just two more examples among the horde of brand-name firms calling the metro area home.
As for those aforementioned cultural outlets, highlights include Minneapolis' Guthrie Theater and the Walker Art Center. In St. Paul, there's the Ordway Center for the Performing Arts, home of the St. Paul Chamber Orchestra and the Minnesota Opera.
3/10
8. Nashville, Tennessee
Metro population: 2,013,506
Median household income: $72,725
Average apartment rent: $1,257
They don't call it Music City for nothing. As the home of the Country Music Hall of Fame and Museum and the Grand Ole Opry, Nashville is probably best known as the capital of country music. But the greater Nashville area, which includes Davidson, Murfreesboro and Franklin, Tenn., is also a healthcare, manufacturing and e-commerce powerhouse.
Vanderbilt University Medical Center and HCA Healthcare (HCA) are two of the metro area's largest employers. Nissan North America and Amazon.com (AMZN), which maintains a massive fulfillment center in Nashville, also provide a wealth of job opportunities. Major institutions of higher education include the aforementioned Vanderbilt University, as well as Belmont University.
Nashville also makes its mark on the national stage with its professional sports teams. It's home to the NFL's Tennessee Titans and the NHL's Nashville Predators.
And yet the comparatively cosmopolitan metro area offers these amenities and more without busting residents' budgets. Rents, which run 8.2% lower than the national average, are just part of an overall cost of living that's relatively easy on folks' wallets.
Indeed, total living costs in the Nashville metro area run about 3% lower than the national average, per C2ER. Although comprehensive housing expenses, which includes mortgages, rents, insurance and related items, are 5% higher than the national average, transportation and healthcare are about 9% cheaper, and locals save 12% on their utility bills.
4/10
7. Columbus, Ohio
Metro population: 2,151,017
Median household income: $71,839
Average apartment rent: $1,200
Despite being home to the state capital as well as multiple Fortune 500 corporations, Columbus has a small-town feel to go along with its small-town living costs.
Affordable costs of living – and an average apartment rent that stands 12.3% lower than the national average – are certainly appreciated by the students of the Ohio State University (OSU). Between undergraduate and graduate students, the academic powerhouse and research center's student enrollment in Columbus alone tops 67,000.
During football season, locals live and die by the fate of their beloved OSU Buckeyes, which is regularly one of the nation's top teams. Gridiron excitement and anxiety dominates water-cooler talk, and streets become deserted as kickoff approaches.
Happily, Columbus offers many low-cost activities year-round beyond the OSU campus. The renowned Columbus Zoo charges seniors and residents discounted admission on selected days. The Ohio State Fair, which attracts around 900,000 visitors every summer for pig races, fireworks, foods on a stick and more, is another family-friendly bargain.
And as important as OSU might be, Columbus is far from a one-horse town. The state capital means there are plenty of jobs in state government, as well as in the ecosystem of related private employment that the government supports. Major employers also include JPMorgan Chase (JPM), the nation's biggest bank by assets, and insurance company Nationwide, which maintains its headquarters in Columbus.
5/10
6. Cincinnati, Ohio
Metro population: 2,261,665
Median household income: $70,818
Average apartment rent: $1,083
Skyline Chili's Loaded Chili Bowl is a pretty good bargain, but Cincinnati's apartment rents are arguably an even better deal. Renters in the Queen City pay an average of $1,083 a month. That's 21% cheaper than the national average.
But cheap rents are just part and parcel of this widespread metro area's generally low overall costs for housing. Indeed, the greater Cincinnati area, which stretches into neighboring Kentucky and Indiana, enjoys general housing expenses that run about 20% below the national average.
That's a remarkable fact considering the city's density of corporate headquarters. Indeed, seven Fortune 500 companies – including Procter & Gamble (PG) and Kroger (KR), both of which are Warren Buffett stocks – call Greater Cincinnati home.
Cheap rents also come in handy given that this metro area with more than 2.2 million people boasts all sorts of big-city events and attractions. The Ultimate Underground Queen City Tour, Cincinnati Symphony Orchestra and the aforementioned Skyline Chili chain of fast-food restaurants are just a few of the offerings on hand. And then, of course, there's Cincinnati's reputation as a big-time sports town, thanks to the NFL's Cincinnati Bengals and MLB's Cincinnati Reds.
6/10
5. Buffalo, New York
Metro population: 1,162,336
Median household income: $62,794
Average apartment rent: $1,027
Rents have cooled off in Buffalo over the past year, helping to maintain the Nickel City's place as one of the least expensive large metro areas for apartment dwellers.
Buffalo sports an average apartment rent of $1,027 a month, or 25% lower than the national average.
The state's second-largest city is perhaps most famous as the birthplace of buffalo wings, but it has more highfalutin attractions too. The Buffalo Philharmonic Orchestra, Albright-Knox Art Gallery and Shea's Buffalo Theatre are all top notch. The area is also home to the State University of New York at Buffalo, which hosts a number of major research centers. Architectural gems such as the art deco Buffalo City Hall and Frank Lloyd Wright's Martin House remind residents and tourists alike of the city's once glorious past.
And then, of course, there are the professional sports teams, most notably the NFL's Buffalo Bills and the NHL's Buffalo Sabres. True, the city gets plenty of ribbing for its rough winters, but Buffalonians insist that its location on the shores of Lake Erie and sublime summer weather more than make up for the long stretches of cold and snow.
Although this Rust Belt city has declined precipitously from its early 20th century peak, that change in fortune contributes mightily to Buffalo's affordability today. The metro area's overall housing costs, which include mortgages, rents and related expenses, are about 8% lower than the national average, per C2ER. Groceries, utilities, healthcare and miscellaneous goods and services are all significantly cheaper too.
7/10
4. Birmingham, Alabama
Metro population: 1,114,262
Median household income: $60,725
Average apartment rent: $1,006
Residents of Birmingham, which centers the Birmingham-Hoover metro area, enjoy below-average costs for all manner of goods and services. Whether we're talking about groceries, transportation or healthcare, folks can catch a break on loads of prices compared to what the typical American pays.
And nowhere are these savings more salient than in housing costs, which collectively run 20% below the national level, per C2ER. Partly that's a function of relatively affordable rents. The average apartment rents for $1,006 a month, or a 27% discount to the national average.
At the same time, Birmingham is a major commercial and educational center. Corporations calling the area home include bank holding company Regions Financial (RF); Vulcan Materials (VMC), a maker of construction materials; and healthcare provider Encompass Health (EHC). A number of major colleges of medicine, dentistry and law also boost the local economy. Taken all together, the concentration of institutions makes Birmingham a key regional business center and an important financial hub.
The metro area also serves as the cultural capital of Alabama, offering an abundance of museums and galleries, the Alabama Ballet and the Alabama Symphony Orchestra.
8/10
3. St. Louis, Missouri
Metro population: 2,806,615
Median household income: $70,189
Average apartment rent: $981
The St. Louis metro area, which spills over into neighboring Illinois, boasts big-city amenities at bargain prices.
Major league sports certainly help put the city on the national radar, but three national research universities, an extensive roster of major corporate headquarters, and an internationally known symphony orchestra place St. Louis in rare company when it comes to what residents receive with cheap apartment rents.
The city known as the Gateway to the West is home to seven Fortune 500 companies, including Centene (CNC), Post Holdings (POST) and Emerson Electric (EMR). Emerson Electric happens to be a member of the S&P 500 Dividend Aristocrats, an index of the best dividend stocks for reliable dividend growth.
As for major academic institutions, the city is host to Saint Louis University and Washington University in St. Louis.
The presence of so many major corporations and universities helps the metro area boast a median household income that's higher than the national median, and yet apartment rents still run 28% below the U.S. average.
9/10
2. Oklahoma City, Oklahoma
Metro population: 1,441,647
Median household income: $61,815
Average apartment rent: $860
Oklahoma City is the first of two Sooner State metropolitan areas to top the list of big cities with the cheapest apartment rents. But then the state of Oklahoma is known for its affordability. Indeed, Oklahoma locales practically dominate the list of the 12 cheapest small towns in America.
Getting back to the topic at hand: the largest city in Oklahoma offers remarkably affordable prices for an urban area of its size. Whether we're talking about Oklahoma City proper (pop. 687,691) – or the greater metro area that includes Norman and Edmond – just about everything in this region is a relative bargain.
And that's especially true if you're a renter. The typical apartment in Oklahoma City goes for $860 a month, or 37% less than the national average. Indeed, cheap rents contribute to the city's unusually low overall housing costs, which run 29% below the national level.
Although rents and other costs might be more typical of life in a small town, Oklahoma City offers plenty of big-city attractions, from a philharmonic orchestra to the National Softball Hall of Fame and Museum. The NBA's Oklahoma City Thunder represents the region on the national professional sports stage.
Thanks to its location in the heart of oil country, Oklahoma City also hosts a number of top-rated oil & gas companies. Major employers include Devon Energy (DVN), Chesapeake Energy (CHK) and Continental Resources (CLR). A number of these firms routinely pop up on analysts' lists of best oil stocks to buy.
10/10
1. Tulsa, Oklahoma
Metro population: 1,024,191
Median household income: $59,696
Average apartment rent: $852
Of all U.S. metro areas with populations of more than 1 million, none has cheaper apartment rents than Tulsa.
And if hearing the words "Tulsa, Oklahoma" conjures up images of covered wagons, you need to update your frame of reference in a big way.
True, this Oklahoma city traces its roots back to the Western expansion, first as a cattle town and later as the "Oil Capital of the World." Reminders can be found everywhere. The Gilcrease Museum specializes in exhibits about the American West. Another must-see is the Philbrook Museum of Art. Financed by the oil boom, this historic home was turned into a museum in 1939, and has earned the moniker "the most beautiful place in Oklahoma."
Music lovers can stop in Cain's Ballroom or Tulsa Theater for live shows of country, rap and rock groups or visit the Bob Dylan Center. History buffs can visit the Greenwood Cultural Center, whose mission is to tell the legacy of Tulsa's Black Wall Street and the Greenwood district's revival. Historic Route 66 runs through it.
Those looking to enjoy the outdoors can hike or bike around the Turkey Mountain Urban Wilderness Area, which is less than a 15-minute drive from downtown. The 300-acre area is covered in woods and thick treetops and has two ponds. Turkey Mountain itself provides a scenic view of the Arkansas River, as well as a view of Tulsa from its 300-foot summit.
As much as Tulsa has to offer for everyone from retirees to remote workers, high prices aren't on the list. The average apartment rents for 38% less than the national average, while overall housing costs run about a third less than the U.S. average.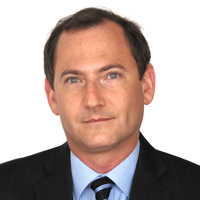 Senior Investing Writer, Kiplinger.com
Dan Burrows is Kiplinger's senior investing writer, having joined the august publication full time in 2016.
A long-time financial journalist, Dan is a veteran of SmartMoney, MarketWatch, CBS MoneyWatch, InvestorPlace and DailyFinance. He has written for The Wall Street Journal, Bloomberg, Consumer Reports, Senior Executive and Boston magazine, and his stories have appeared in the New York Daily News, the San Jose Mercury News and Investor's Business Daily, among other publications. As a senior writer at AOL's DailyFinance, Dan reported market news from the floor of the New York Stock Exchange and hosted a weekly video segment on equities.
Once upon a time – before his days as a financial reporter and assistant financial editor at legendary fashion trade paper Women's Wear Daily – Dan worked for Spy magazine, scribbled away at Time Inc. and contributed to Maxim magazine back when lad mags were a thing. He's also written for Esquire magazine's Dubious Achievements Awards.
In his current role at Kiplinger, Dan writes about equities, fixed income, currencies, commodities, funds, macroeconomics, demographics, real estate, cost of living indexes and more.
Dan holds a bachelor's degree from Oberlin College and a master's degree from Columbia University.
Disclosure: Dan does not trade stocks or other securities. Rather, he dollar-cost averages into cheap funds and index funds and holds them forever in tax-advantaged accounts.