What Is a Guarantor? You May Need to Help Your Kids Rent As One
A guarantor pays the rent when the tenant on the lease cannot. With rental prices rising, you may need to find one for yourself, or become one for someone else.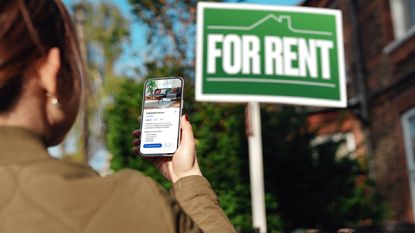 (Image credit: Getty Images)
Attention, apartment hunters: With rent prices on the rise, you may need a rent guarantor to help you qualify for a lease. And if your family member is looking for a new rental, they may need you to be the guarantor.
Here's a breakdown of what a rent guarantor is, who can benefit from one, who can serve as a rent guarantor, and some alternatives to rent guarantors.
What does a rent guarantor do
A rent guarantor, also referred to as a lease guarantor, is someone who agrees to pay the rent if the tenant cannot pay. This also puts the guarantor on the hook for the terms stipulated in the contract, including not only the monthly rent but also move-in and move-out fees, late fines, and other rent charges.
Subscribe to Kiplinger's Personal Finance
Be a smarter, better informed investor.
Save up to 74%
Sign up for Kiplinger's Free E-Newsletters
Profit and prosper with the best of expert advice on investing, taxes, retirement, personal finance and more - straight to your e-mail.
Profit and prosper with the best of expert advice - straight to your e-mail.
For landlords, a guarantor offers a layer of assurance that the rent will get paid if the tenant defaults, mitigating the landlord's risk exposure. And for prospective renters, having a guarantor can make them a stronger candidate when submitting a rental application.
Who needs a rent guarantor
You may need a rent guarantor if your credit score or income is below a certain level. Most landlords require tenants to have a credit score of 600 or above and an annual salary of at least 40 times the monthly rent. If you don't meet those criteria, consider finding a guarantor that has a credit score of 700 or higher and an annual income of at least 80 times the monthly rent. For example, if the rent is $2,000 a month, your guarantor would need to make at least $160,000 a year.
Here are a few types of renters who could benefit from a guarantor:
First-time renters. If you lack a rental history, a landlord may feel more comfortable renting to you if you have a guarantor with solid references and a track record of paying their bills on time.
Students. College students who are studying full-time and not earning an income could also benefit from a guarantor with a steady income.
Low-income earners. People who can't meet the income threshold set by the landlord may need a helping hand.
Irregular income earners. Many landlords are reluctant to rent to people who have sporadic income unless they have a guarantor. The same applies to rental applicants with a history of unstable employment.
People with no credit or limited credit history. A lack of credit history can be an obstacle, since you haven't established proof of financial responsibility.
Who can act as a rent guarantor?
Typically, rent guarantors are parents, relatives, or close friends of the tenant. To qualify, your guarantor will need to provide the landlord with proof of income (such as paystubs), bank statements, and their social security number for a credit and background check. (If your guarantor is self-employed, they'll need to provide their tax returns from the past two years.)
Having trouble finding a guarantor? There are also guarantor companies that you can hire to guarantee your lease. But these services don't come cheap; fees generally range from 4% to 10% of the annual rent, according to credit bureau Experian, with the money due upfront. For a $2,000 rental with a one-year lease and a 7% fee, you're looking at a guarantor service fee of $1,680.
Alternatives to a rent guarantor
If you cannot find a rent guarantor and don't want to pay for a guarantor service, you may have other options:
Rental assistance. Eligible low-income earners could qualify for rent assistance from community organizations or government agencies, such as the Department of Housing and Urban Development's Section 8 housing program.
Negotiate with the landlord. Some landlords may be willing to lower the rent, especially if they're having trouble finding a tenant. Pro tip: Look for apartments that have been vacant for several months or longer — you'll have more negotiating power.
Find a roommate. If you don't meet a landlord's credit score and income requirements, pairing up with a roommate who does can help you qualify for a lease.
Bottom line
A rent guarantor can help you secure an apartment. But make sure to choose someone who you trust — and someone who trusts you.
Related Content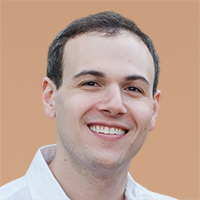 Contributing Writer, Kiplinger's Personal Finance
Daniel Bortz is a freelance writer based in Arlington, Va. His work has been published by The New York Times, The Washington Post, Consumer Reports, Newsweek, and Money magazine, among others.