11 Places That Will Pay You to Live There
Working remotely? You may want to check out these places that'll pay you to move there.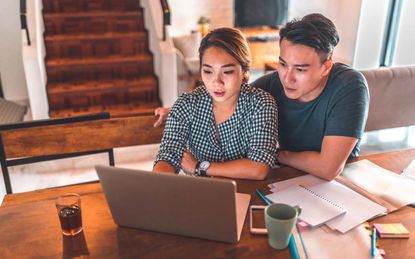 (Image credit: Getty Images)
Places such as New York City, Boston, Washington, D.C. (all among our list of the Most Expensive U.S. Cities to Live in) and other large cities are popular destinations for young professionals. And for good reason: Better job prospects there generally outweigh the high cost of living.
How much would it take for smaller, more rural destinations to balance the equation? What if, as a remote worker capable of serving your out-of-state employer from afar, an abundance of open jobs where you live wasn't such a concern? We found nearly a dozen places across the U.S., plus one in Canada, that are using creative incentives -- from down payments on homes to student-loan reimbursements and more -- to attract and keep residents and workers. Would you take the deal?
1/11
Grant County, Ind.
Incentive: Down payment assistance
Located in north central Indiana, Grant County is home to 65,936 people spread across 10 cities. Like many Midwestern counties, Grant's population has been declining over the past 20 years; to combat that trend, Grant's Got Talent (formerly known as Grant for Grads) was born.
The program offers $2,500 toward the purchase of a home in Grant County. If an employer matches the county's original $2,500, the county will boost its original grant to $5,000 for a total of $7,500 toward a down payment. Similar to other programs, current residents don't qualify for the grant, and applicants must have at least an associate degree. They must also apply for the incentive prior to beginning their new full-time gig within the county.
2/11
Hamilton, Ohio
Hamilton, located roughly 35 miles north of Cincinnati and 40 miles southwest of Dayton, lures newcomers with its all-cash Talent Attraction Program Scholarship. Funded by the Hamilton Community Foundation, the scholarship offers up to $10,000 spread out over two-and-a-half years. Similar to St. Clair County's award (more on Michigan in a moment), preference is given to applicants who graduated with a STEAM (science, technology, engineering, arts and math) degree within the past seven years and plan to become involved with the Hamilton community. The foundation also designates which areas applicants must be willing to move to. Applications are reviewed as needed on a monthly or quarterly basis.
3/11
Harmony, Minn.
Incentive: Cash rebate for new-home construction
In 2014, the leaders of this town of roughly 1,000 in southern Minnesota, which bills itself as a "nice place to visit, even better place to live," recognized that Harmony had a problem. The owner of one of the community's major employers, Harmony Enterprises, told them that his new employees with young families had complained about the lack of move-in-ready homes. So that spring, the Harmony Economic Development Authority launched a home construction rebate program.
The program offers as much as $12,000 to those who build a new home on a vacant lot in Harmony. The rebate is tied to the final estimated market value of the new home. Applicants aren't restricted by income. City officials review the program annually to determine if it's worth continuing.
4/11
Natchez, Miss.
Incentive: Cash for relocation and housing expenses
This city older than New Orleans is looking for new blood. Natchez, Mississippi recently announced a new incentive program to attract remote workers. The program titled Shift South will give eligible workers as much as $6,000 to move to either Natchez or Adams County, Mississippi.
Shift South will reimburse as much as $2,500 in moving expenses and also offer $300 a month over a one-year period for those willing to move. To be eligible, you must work for a company out of the region and purchase a home valued at least $150,000.
5/11
St. Clair County, Mich.
Incentive: Student loan reimbursement
Sitting on the St. Clair River, about two hours outside of Detroit, St. Clair County is luring graduates back to its shores thanks to its community foundation scholarship. Dubbed the Come Home Award, the scholarship grants up to $15,000 to help pay off student-loan debt. To qualify, an applicant must have received an associate, bachelor's or graduate degree in a STEAM field within the last 10 years, still carry student-loan debt and plan to live and work in St. Clair County. Those already living in the county or in the process of moving back on their own don't qualify for the award.
The county's plans are paying off. According to recent U.S. Census Bureau data, St. Clair County had the highest net migration of college-educated people in the state of Michigan, with a 1.6% gain. Randy Maiers, president of the Community Foundation of St. Clair County, reports an uptick in applicants from other parts of the U.S. (thanks to lists such as these?), though strong preference is given to those with family ties in the area. Applications are accepted year-round.
6/11
Tulsa, Okla.
Incentives: Cash for relocation and housing expenses, co-working space
Home to the acoustic phenomena known as the "center of the universe," and known in history books for being the former home to Black Wall Street, Tulsa is also attracting fresh talent -- but with a slight twist. The city is targeting remote workers via a new program that launched in November 2018.
To qualify for Tulsa Remote, you must be at least 18 years old, self-employed or work remotely full-time outside of Tulsa County, and can move to Tulsa within six months of approval. If selected, applicants receive $11,000 to cover moving and housing expenses over the course of a year, plus a dedicated coworking space in downtown Tulsa to get your work done.
7/11
Kansas
Incentives: Student loan reimbursement, reduced income taxes
It may be time to move back to Kansas, Dorothy. The Sunflower State, home to roughly 2.9 million people, is attracting college grads by offering student-loan repayments.
The state's Rural Opportunity Zone program spans 77 counties across the state and offers new residents up to $15,000 (spread over five years) toward loan payments. To qualify, you must have received your degree before moving to a ROZ county, have an outstanding loan balance in your name and more. The program also waives Kansas state income taxes, which range from 3.1% to 5.7%, for five years.
Among other requirements to get the tax waiver, you must have lived outside of Kansas for five or more years prior to moving to a ROZ county.
8/11
Southwest Michigan
Incentive: Up to $15,000 forgivable grant with the purchase of a new home with a cost of at least $200,000 -- plus other perks such as car service to and from regional airports for a year, free access to co-working space, and more
St. Claire County isn't the only Michigan zip code working to attract remote workers. Recently, Cornerstone Alliance -- a nonprofit regional economic development organization -- launched its Move to Michigan program to entice remote workers to put down roots in one of five zip codes. It's open to non-Michigan residents who will move and claim the state as their primary residence while working remotely. The payoff: a $15,000 grant toward a new home, with $5,000 forgivable after each of your first three years of residency. The program is meant to entice Chicagoans to cross Michigan's border (the city is 90 miles away), but workers from across the U.S. are welcome to apply. For more information, go to MovetoMichigan.org.
9/11
Vermont
Incentive: Moving reimbursement for remote workers
Recently approved, Vermont's grant program entices remote workers to put down roots. The program started accepting applications in January 2019.
The grant pays workers up to $5,000 for moving costs. If you receive a grant, keeping documentation is important. You will have to show how much your total move cost. You'll have to work for a company outside of Vermont and work mostly from a home office or coworking space. The Vermont legislature is already considering expanding the award to up to $7,500 in qualified moving expenses.
10/11
West Virginia
Incentive: Cash for relocation, co-working space and other recreation offers
It's hard to think of West Virginia without singing John Denver's "Take Me Home, Country Roads," and that's exactly what the state's new remote worker program is banking on. Launched earlier this year, Ascend West Virginia aims to lure outdoor enthusiasts to the Mountain State to work (remotely, for an out-of-state employer) and play and boost various local economies. The incentive: $10,000 during your first year of residency and another $2,000 at the end of your second year. You'll also score free skiing and white water rafting adventures, a co-working space, and access to social programs to help you meet new people and adjust to your new home.
However, like a similar program in Tulsa, Oklahoma, you can't move to just any place in the state. You must move to either Morgantown, Lewisburg or Shepherdstown. Ascend West Virginia is accepting applications for as many as 50 new Morgantown residents until May 31, 2021 -- with more spots to come next year. In 2022, the program will open the application process for Lewisburg and Sheperdstown.
Three other West Virginia cities already have their own remote worker programs. Check out Charleston, Marion and Wheeling.
11/11
Saskatchewan, Canada
Incentive: Student loan non-refundable tax credit
The Saskatchewan province, which shares a border with Montana and North Dakota, offers a tax credit for those willing to move there from other parts of Canada or other countries.
Worth up to 20,000 Canadian dollars (or slightly less than $15,000 in U.S. dollars), the income tax credit is paid out over seven years and is tied to how much tuition you actually paid for your undergraduate education. To qualify, you need to apply within seven years of graduation.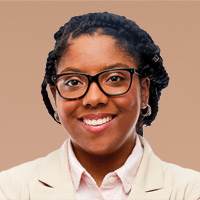 Ex-staff writer, Kiplinger's Personal Finance
Rivan joined Kiplinger on Leap Day 2016 as a reporter for Kiplinger's Personal Finance magazine. A Michigan native, she graduated from the University of Michigan in 2014 and from there freelanced as a local copy editor and proofreader, and served as a research assistant to a local Detroit journalist. Her work has been featured in the Ann Arbor Observer and Sage Business Researcher. She is currently assistant editor, personal finance at The Washington Post.