26 Things Home Buyers Will Hate About Your House
As a home seller, you don't want to let the small -- or big -- fixes around your house that have added up over the years sabotage your bottom line during a resale.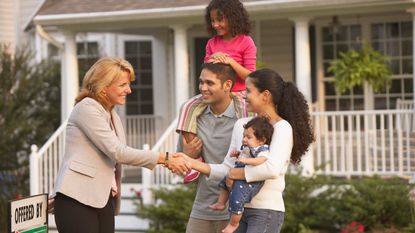 (Image credit: Getty Images )
Despite the pandemic, home sales are outrunning their pre-pandemic pace. The sale of existing homes rose 1.4% in June to a seasonally adjusted annual rate of 5.9 million. Demand for existing homes pushed sales up by nearly 22.9% from the year before. The median home price hit $363,300, up 23.4% from a year ago. Inventory is low and the competition is intense, although some first-time home buyers may have reached the limits of affordability. If you've been considering listing your property, now might be the time to take advantage.
However, don't let the small -- or big -- fixes around your house that have added up over the years sabotage your bottom line during a resale. Buyers and home inspectors will notice these maintenance issues during a walk-through, whether virtually or in-person. So now is the time to make these upgrades -- repair a cracked window or mildewed caulk in the master bathroom -- before they tour your property.
Today's buyers want a move-in-ready home, real estate experts say. Much of what you need to do costs more in effort than cash. You probably don't need to take on any major remodeling projects unless you're planning to live in the house long enough to enjoy the results yourself and recoup at least some of the cost in sale price down the road.
It's smart to consult with a local real estate agent to find out which home features buyers in your area desire most or turn them off most. This should help you determine which improvements are worth the effort and avoid spending more than necessary.
The problem areas mentioned in this slide show are among the biggest buyer turn-offs, according to industry studies and interviews with real estate agents and home-staging experts who deal with buyer preferences every day. They distract potential buyers and detract from all the great things your home does have to offer. Many are easy to fix. You can even do some yourself if you have the time, or enlist the help of a handyman for a fee. Take a look.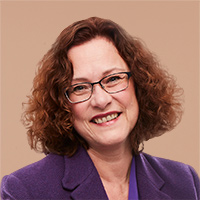 Contributing Writer, Kiplinger's Personal Finance
Esswein joined Kiplinger in May 1984 as director of special publications and managing editor of Kiplinger Books. In 2004, she began covering real estate for Kiplinger's Personal Finance, writing about the housing market, buying and selling a home, getting a mortgage, and home improvement. Prior to joining Kiplinger, Esswein wrote and edited for Empire Sports, a monthly magazine covering sports and recreation in upstate New York. She holds a BA degree from Gustavus Adolphus College, in St. Peter, Minn., and an MA in magazine journalism from the S.I. Newhouse School at Syracuse University.