7 Great Places to Live in Texas
New residents are coming in droves to take advantage of the state's lack of personal income tax, affordable housing market, and affordable rent prices.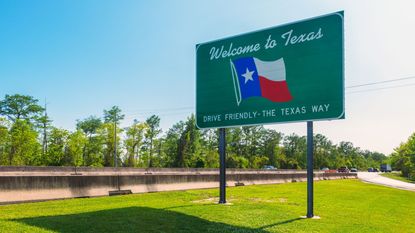 (Image credit: Getty Images)
Texas joined California in passing 30 million residents as of 2022. Over the last 22 years, the population more than doubled, and new residents are coming in droves to take advantage of the state's lack of personal income tax, affordable housing market, and affordable rent prices.
In fact, the Kiplinger tax team recently took a look at some key reasons to move to Texas, including cities with low property taxes and certain sales tax exemptions.
As someone who grew up in San Antonio, Texas, and now lives in New York City, one of my favorite things to do when returning home to visit family is gawk at the grocery store prices. I love loading up a grocery cart at a leisurely pace (shoutout to H-E-B) and gasping to find that the total cost for the next few weeks of food is only a little over $100. I take my credit card out first every time and treat my mom because it's somehow less than one night out of drinks with my friends, and I simply can't get over it.
Subscribe to Kiplinger's Personal Finance
Be a smarter, better informed investor.
Save up to 74%
Sign up for Kiplinger's Free E-Newsletters
Profit and prosper with the best of expert advice on investing, taxes, retirement, personal finance and more - straight to your e-mail.
Profit and prosper with the best of expert advice - straight to your e-mail.
However, long-time Texas residents will tell you it's not as affordable as it used to be, as even Texas has dealt with the rising cost of food, rent, and more. But compared to the rest of America, living there is still a pretty sweet deal.
Here are some of the most bustling and most affordable cities in Texas to consider if you're making a move. Just make sure you can take the heat.
If you want to live in a culture hub, try San Antonio
I had to start with my hometown first. If you like the city life with all it has to offer in terms of entertainment, activities, and culture, but still like the idea of suburban living, San Antonio is a great option.
Mexican culture is ever-present and engrained into the top-rated public schools. Six Flags Fiesta Texas and Sea World San Antonio (where I used to work as a singer!) are open year-round for summer activities and holiday-themed shows.
The bustling downtown area has undergone renovation and expansions over the last 10 years, including the renovation of the Pearl historic district, which is now home to restaurants, retail spaces, and bars and breweries.
On the first Friday of every month, the downtown area hosts the city's First Friday celebration downtown, which includes live music, vendors, food stands, and much more.
If you want space for land, suburban life, and slow, family-oriented living, try Waco
Waco may be the town that Chip and Joana Gaines made famous by renovating homes, but the housing prices in this central Texas town are still well below the national average.
Waco is a college town, home to the Baylor Bears, but its sprawling suburban areas and top-notch school districts makes it perfect for young families. And back to Chip and Joana: their Magnolia Market is home to restaurants, shops, and even creative workshops where you can test your skills at cooking, floral design, and even vintage clothing curation. It's located in a once-abandoned part of town and now serves as a cultural hub for Waco residents.
Waco is also home to many parks and lush outdoor spaces, including the Waco Suspension Bridge park. Check out a bit of Waco history at the Dr. Pepper museum.
If you want affordable, more simple living, try McAllen, Texas
I grew up visiting my grandparents in McAllen, and my mom lives here today, so I visit a few times a year. I don't recommend flying from NYC to McAllen because it's nearly impossible to find a round-trip ticket for under $450 — but you can avoid the problem by moving there permanently.
McAllen definitely has a slower pace of life, absolutely defined by Mexican culture, since it's a small border town located in South Texas. McAllen routinely makes the top of rental lists that tout it as the most bang for your buck per square feet.
The summer has seen an unprecedented heat rise this summer, with temperatures consistently reaching above 100 degrees, but the good news is you can cool off by taking a 45 minute to hour-long drive to South Padre Island, one of the most popular vacation destinations in the country. In fact, it was named the second most popular spring break destination in the world in 2016.
One of my favorite things to do when visiting South Padre island, besides swimming in the gorgeous beaches, is visit the Sea Turtle, Inc., a non-profit sea turtle rescue center where you can feed the turtles, donate, and see rehabilitation in process.
If you want affordable urban living with country perks, try Austin
Although the cost of living in Austin, Texas, is above the national average, rent prices are still pretty affordable, compared to other major cities across the U.S. at under $1,500 per month. Austin, the state's capitol, is just an hour drive north of San Antonio, and is adjacent to popular college town San Marcos. Of course, it's a popular college town in its own right, as it's home to the University of Texas, which ranks 38th place out of 443 national universities in the U.S. according to U.S. News and World Report.
Austin residents may complain about traffic from time to time, but the expansive food culture certainly makes up for it. Visit its hub of food trucks lined up on South First Street to indulge in everything from cupcakes to ribs.
The music scene in Austin also rivals Nashville, as it's home to South by Southwest, one of the first music festivals in the state, founded in 1987.
If you need a break from the bustling city life, head over to Lake Travis, which is under a 45 minute drive, known for its boating, swimming, camping, and even scuba diving. Barton Springs pool is a natural swimming pool located right in the city where you can cool off, relax, and unwind from the hustle and bustle of daily life.
If you want classic Texas vibes, try Amarillo
When outsiders think Texas they think cowboys, cattle, and big steaks. And if they're in Amarillo, they'd be right. Amarillo is located in the Panhandle, and for non-Texas folk, that means the top rectangle portion. (Get it? All of Texas is frying-pan-shaped, and that's the handle.)
This city is home to ranches, desert land, and Texas sized attractions. Amarillo hosts the nation's second-largest canyon, known as Palo Duro Canyon Park. Palo Duro boasts 30,000 acres and 15,000 acres of trails to hike with Instagrammable views that rival Moab, Utah. It's the perfect backyard retreat for outdoor enthusiasts.
Amarillo also has a bustling arts scene. Cadillac Ranch features 10 Cadillac cars buried into the ground, so they sit vertically and visitors can spray paint the cars as they wish to add their own personal touch.
Restaurants like The Big Texan steakhouse provide everything you'd ever want from cowboy Texas livin', like a 72-ounce steak portion that's absolutely free if you can slug it down in one sitting. Hats off to you if you can.
If you want a beach town oasis, try Corpus Christi
Corpus Christi is not just the birth place of legendary Tejana singer Selena, it's also a bustling metropolitan area-meets-beach town, and it's the perfect place to settle down if you can't live without the water. And with an average rent of just around $1,000, you can live like you're on vacation every day without the vacation prices.
Seafood of course reigns supreme, and activities like surfing, kayaking, and fishing take up the residents' time when they're not at the famous waterpark Hurricane Alley (that costs just $20 to enter) or checking out the arts and music scene by catching a show at the Harbor Playhouse Community Theater.
Of course, Selena's influence is everywhere, notably at the Selena Memorial and statue located beach-side and the Selena museum that showcases the late singer's awards, costumes, and more.
If you're looking to meet people, try Houston
The average age of the Houston resident is 34.9, so if you're young and single, looking to expand your group of friends, or just want a larger community, Houston is a great place to live.
It doesn't hurt that the unemployment rate of this city recently fell below 4% and has been at a steady decline since 2020. Its grocery costs are also 3.3% below the national average, and the housing market is not competitive at all.
Houston is also one of the most diverse cities in America, which lends itself to its arts and museum scene. Just a few festivals the city is known for? The Bayou City Art Festival, Houston Auto Show, Houston Fashion Week, Houston Gay Pride Parade, and of course, the Houston Livestock Show and Rodeo. You'll never be bored if you most to Houston.
Related Content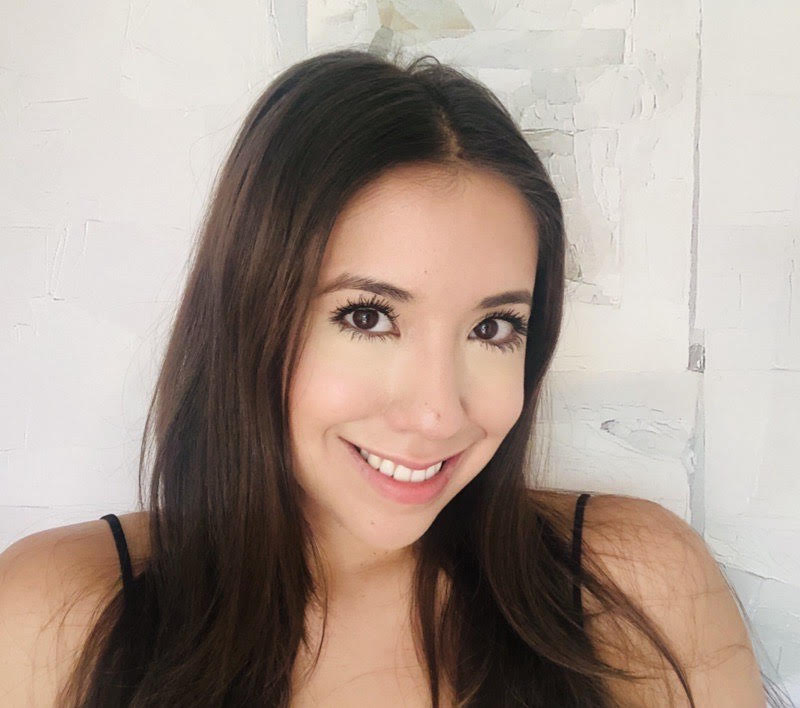 Brittany Leitner is a freelance journalist with over 10 years of experience in lifestyle, health, and more. She received a Digital Health Award for her reporting in 2019 as well as numerous awards for her work in poetry. She previously held positions as senior editor at Elite Daily and managing editor at The Dr. Oz Show. Follow her online @britariail.